Demolition has already begun on a group of buildings that front Orange Avenue in order to prepare the site for an expanded parking garage on Advent Health-owned property in Ivanhoe Village.
Part of that project requires the City to abandon a 460-foot portion of McRae Avenue, as seen below.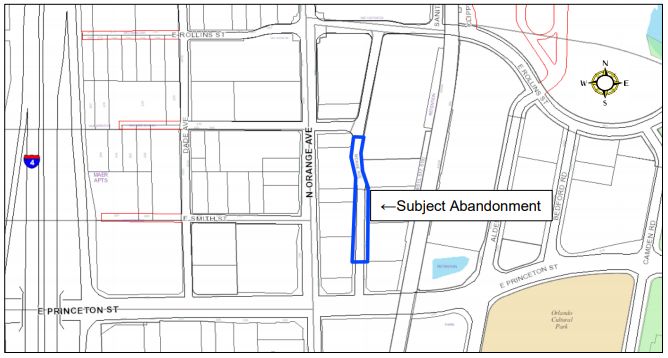 Adventist Health System owns the property on either side of the street in question and they have already worked to relocate the tenants in the buildings, including Orlando Ballet which leases space in 2201 McRae Avenue while their new building is being erected across the street.
The size of the garage expansion has not been released at this time.