The City of Orlando has its city planners create vision plans for its neighborhoods to help control future development. We've shared them before for neighborhoods like Lake Formosa in Ivanhoe Village and the SODO warehouse district, and now we have the City's plan for the Curry Ford and Conway corridor.
Editor's Note: Do you know where Curry Ford got its name?
Curry Ford, one of the last bastions for more affordable downtown living, has been getting a lot of attention lately with the relatively recent development of the Hourglass District and the newly-designated Curry Ford West Main Street (Website).
The plans often function as guiding documents for more official zoning policies that control and promote different types of uses like more intense housing uses closer to mixed-use corridors and limiting dense development in more traditional neighborhoods.
The following plan focuses on the stretch of Curry Ford that runs between Cloverlawn Avenue and Semoran Boulevard with recommendations for new road treatments, bike lanes, and levels of development intensity.
Editor's Note: We kind of already know how a lot of people feel about designated bike lanes in this area after a somewhat contentious Safe Streets Initiative project in 2017.
The plan, which is published on the City's website HERE, will be voted on by the Municipal Planning Board next month before any zoning changes are officially adopted.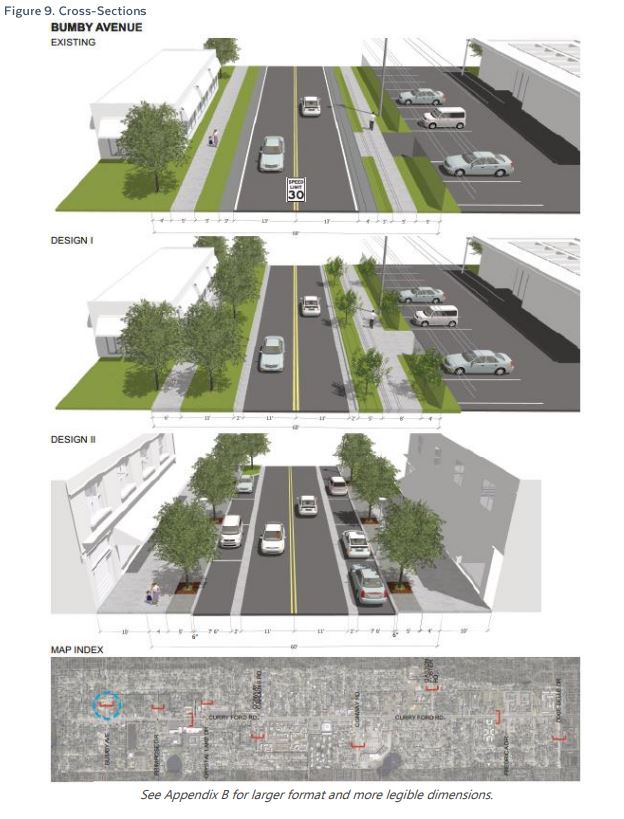 FULL PLAN ATTACHED: