Rollins College is building a new lakeside 250,000 SF residential development on its Winter Park campus where the former McKean Hall used to stand.
McKean was demoed earlier in the summer to make way for a new five-story facility that will be located on the southeastern shore of Lake Virginia, complete with a communal courtyard and a pool.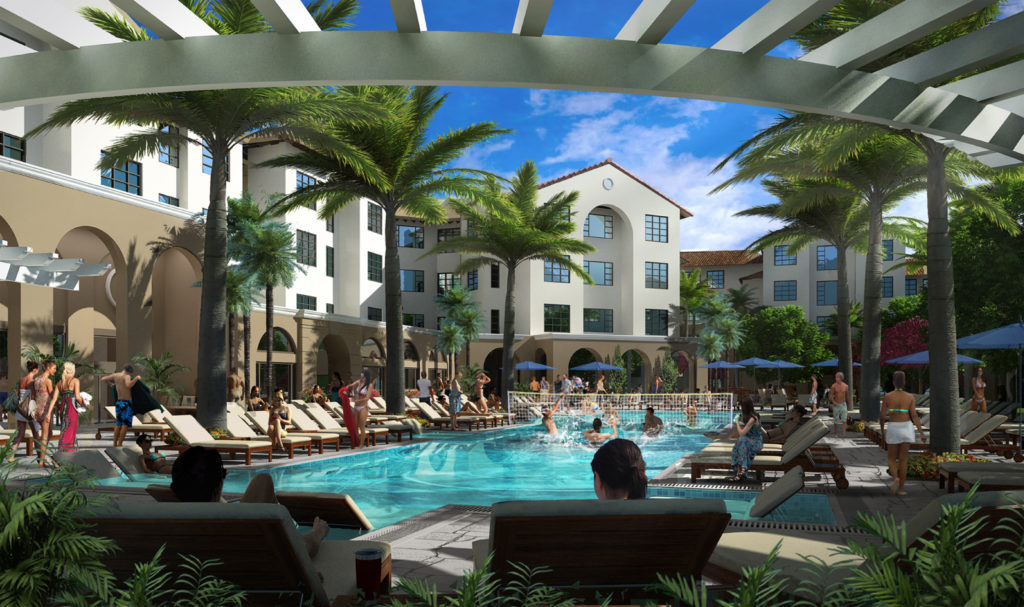 Rollins is referring to the $60 million project as a "lakeside neighborhood" and it will focus on community and wellness with a balance of private and personal space with collaborative working spaces. It will have 124 units with their own shared living spaces, kitchens, and washer and dryers. Residents will also have full private bathrooms, closet, workspaces, and additional storage.
All renderings were created by Rob Schaffer, RSVP Design Studio and provided by Rollins College.