Bungalower staff will continue to work throughout the storm on updating this post with all of the relevant news Orlandoans need to stay safe and engaged for as long as we have power.
We will tag information with the date it was posted it so you know you have the most current updates.
A STATE OF EMERGENCY WAS DECLARED BY ORLANDO MAYOR BUDDY DYER ON SEPTEMBER 1. CITY STAFF WILL CONTINUE TO MONITOR THE TRACK OF THE STORM.
If you still have time to prepare, check our Hurricane primer post HERE with suggestions on what to put in your kit, how to sign up for OUC power outage text alerts, and more.
El Gobierno del Condado de Orange abrirá 12 refugios a las 8 a.m. del domingo 1 de septiembre, entre estos se incluirán cuatro refugios que admitirán mascotas. También se establecerán refugios para personas con necesidades especiales y médicas. Los residentes NO deben llegar antes del domingo 1 de septiembre a ninguno de los refugios. Los refugios no estarán abiertos antes de la fecha indicada.
SERVICES AND CIVIC DATA
STATE AND ORANGE COUNTY GOVERNMENT
Road Rangers will patrol I-4 until Central Florida reaches sustained winds of 35 mph.
ACCESS LYNX and ONLY will be providing life-sustaining medical trips for things like dialysis and cancer treatments until further notice. – 8/30
Orange County Utilities Solid Waste Division has opened an additional collection site for yard waste, including tree trimmings, ahead of the hurricane landing. Sites are located at Porter Transfer Station in west Orange County at 1326 Good Homes Road, which is open from 8 a.m.-5 p.m. through Sunday and the Orange County Landfill at 5901 Young Pine Road on the east side of the county from 8 a.m.-5 p.m. daily.
Florida Power and Light has 13,000 employees and additional personnel poised for restoration efforts after the hurricane passes.
Florida Highway Patrol will start escorting gas trucks to stations Friday through the weekend.
LYNX will provide all scheduled trips through Sunday with only life-sustaining medical trips on Monday. – 9/1
FDOT will close a lane on the eastbound side of Interstate 4 from Formosa to Lee Road to inspect and secure connections that are part of a wooden handrail atop a temporary wall in the area. The closure will last from 11 p.m. Friday to 4 a.m. Saturday.
SunRail will suspend operations from Tuesday through Friday, September 6.
The Orange County Landfill and Porter Transfer Station will be open Sunday and Monday from 8 a.m.-5 p.m. for free yard waste collection.
All road tolls have been suspended.
SNAP benefits are now available ahead of schedule for recipients looking to stock up before the storm. This is not additional funds, simply an early release of benefits.
Orlando Sanford International Airport is lifting its planned closure on Sunday, September 1 at noon and will continue operations until further notice.
For information about traffic conditions, click HERE. You can also download the Florida 511(FDOT Traffic) mobile app online.
The entire Central Florida Rail Corridor is shut down until further notice. That includes SunRail, Amtrak, CSX freight and other smaller railroads using the corridor. It won't reopen until a complete inspection of the 61.5-mile corridor has been carried out to assess the storm's impact on the tracks.

CITY OF ORLANDO
The City of Orlando has issued a precautionary Lake Advisory for all lakes for the duration of Hurricane Dorian and directly afterward.  Due to the storm, there is a high potential for water contamination, sewer overflows, active wildlife, and other safety concerns. 
OUC is tripling their resources during the hurricane with crews coming to help from around the country to provide restoration assistance.
The Orlando International Airport will shut down at 2 a.m. Monday morning.
The Orlando International Airport has lifted their planned closure on Monday, September 2 but will cease operations at the end of the day (2 a.m.) until further notice.
All non-essential City buildings will close on Tuesday, including City Parks, neighborhood centers, and recreation facilities.
The City has suspended trash pickup for Tuesday and Wednesday. Residents are also being asked to bring their bins close to their homes or inside.
The City will waive parking fees for the following parking garages starting at 12 p.m. on Monday, September 2, for any resident who would like to park their car in a covered garage:
City Commons Parking Garage
Jefferson St. Garage
Central Blvd. Garage
Orange County Administration Garage
Library Garage
TUNE INTO ORLANDO'S EMERGENCY RADIO STATION 1650 AM FOR UPDATES DURING THE STORM.
CITY OF WINTER PARK
The City of Winter Park has a live power outage map available online HERE.
City of Winter Park will close all city parks on Monday, September 2 until further notice. The Winter Park Golf Course will close at noon on Monday with the last tee time at 10:30 a.m.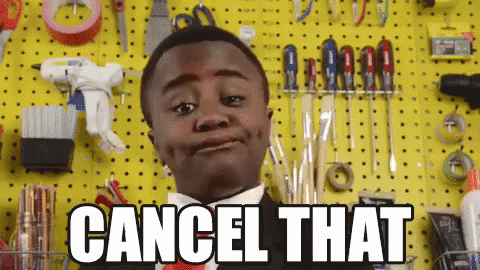 CANCELLATIONS AND CHANGES:
SERVICES
Monday trash collection in Orlando will not happen.
ORGANIZATIONS AND BUSINESSES
Art and History Museums – Maitland will be closed August 31 through September 2.
Orlando Museum of Art is still scheduled to be open Saturday and Sunday. – 8/30
LIME and HOPR have removed their bikes from the streets ahead of the storm.
Target on South OBT is out of water.
Orange County Library System closing branches from Sunday through Tuesday.
Publix is consistently updating the hours of its Central Florida stores via THIS LINK.
Beefy King will be closed on Monday for Labor Day – reopening on Tuesday pending storm intensity.
Walt Disney World will close most of its parks and attractions early Tuesday morning. – 9/2
Legoland will close on Tuesday and is expected to reopen Wednesday. – 9/2
Universal Orlando plans to reopen as scheduled on Tuesday as scheduled but Volcano Bay will remain closed.
SCHOOLS
Orange County Schools has canceled all weekend activities and will close schools this Tuesday.
UCF Faculty exhibition canceled.
Florida State University has moved their Saturday football game to Tallahassee.
UCF, Valencia, and Rollins College will close their campuses – effective immediately.
AdventHealth University will be closed Tuesday and possibly Wednesday. Click HERE for updates.
EVENTS
The Orlando Pride match scheduled for Saturday, August 3 will now take place on Saturday, October 5 at 5 p.m.
Bangrak and Swine and Sons are postponing their Thai-American Cookout pop-up scheduled for Monday, September 2 to a later date.
CFCArts has canceled their Sunday, September 1 performance of Next to Normal.
Mosaic Hair Studio and Blowout Bar will be closed on Tuesday.
Dr. Phillips Center has postponed the performance of My Brother, My Brother and Me until further notice.
Blue Bamboo Center for the Arts – canceled David Mason Band
Central Florida Fairgrounds – canceled Frequency Burst
House of Blues – canceled One Nation Under a Groove
Enzian Theater will close Monday and Tuesday with a tentative reopening on Wednesday.
The Orlando Farmers Market is canceled for this Sunday.
ORLANDO BUSINESSES DOING GOOD:
Orlandoans love to do their part. Check out this running list of people, places, and organizations looking to help make your hurricane experience a little less stressful.
Real Radio 104.1 will be on the air all through the hurricane updating listeners with information all day.
RESTAURANTS/FOOD
Salvation Army has its fleet of 30 mobile feeding units on standby. Each truck can serve 500-1,500 meals a day.
If you eat at Pepe's Cantina in Winter Park today (Friday) your table will get a free case of water bottles.
The Ravenous Pig is selling Hurricane Party Kits with ribs, skewers, pound cake and a crowler of beer for $75.
Swan City Bagels plans to be open all weekend and Monday as long as they have "roof and power."
Publix is selling cookies with icing that looks like a hurricane.
Rock Pit Brewing is offering filtered water to residents if they bring their own container.
Ten 10 Brewing offering free filtered water.
MX Taco is making Hurricane Taco Boxes that feed 8-10 people for $80. Order via Facebook/Phone and pick up on Sunday.
Orlando Meats is having a 10 percent off sale leading up to the hurricane.
Tactical Brewing Company is giving away free water on Saturday in Baldwin Park.
Hunger Street Tacos is open all day Monday.
Black Bean Deli will be open from 7 a.m.-2 p.m. this Tuesday at their Colonial location.


BOOZE
Wally's Mills Avenue Liquor has super affordable booze for sale with not much of a line if you're in the Mills 50 neighborhood.
Ivanhoe Park Brewing is offering a buy one case get second case half-off deal for their Joyland IPA today.
Digress Wine is offering 10 percent off any purchase of ten bottles or more to tide you over during this long hurricane.
Burton's Thornton Park is selling to-go booze including bottles, beer, and hard seltzer.
The Hammered Lamb is serving brunch on Monday if you want to save your supplies and snacks.
The Hideaway Bar plans to stay open throughout the hurricane unless forced to close by a curfew.
SUPPLIES
Lafayette and Rushford Home in Baldwin Park is selling real and battery-operated candles.
Megram Construction is giving out free plywood at their 160 S. Central Avenue location.
Coliseum of Comics is offering discounts on board games and comics through the end of Sunday.
SERVICES
Lambs Eat Ivy will be offering a place to get your hair washed if you lose power after the storm. They promise to have cold water and hot coffee.
Legoland Florida offering free admission all September to first responders.
ACCOMMODATIONS
Rosen Hotels are offering a "distress rate" for Floridians starting at $59.99 a night. Pets stay for free and you can book online at orlandohotels4less.com.
Uber is giving free round trip rides to and from designated emergency shelters – just use promo code "DORIANRELIEF" to redeem.
Airbnb is offering free housing across Florida and the Southeast for displaced residents and relief workers via their Open Homes Program.