POWERED BY FORD VIP BLOGGER PROGRAM: This is the fifth piece in a brand new series of columns that we will be sharing in partnership with our friends at Sun State Ford and Ford Corporate to share some of our new favorite day trips in the Orlando area.
The Downtown "bungalow" neighborhoods are undoubtedly the best places to live in The City Beautiful, but sometimes you need to just get away. We straight trippin', boo.

This week's Ford-fueled trip took the team to the Cassadaga Spiritualist Camp, a 44-minute jaunt north from downtown Orlando along I-4 – which is arguably much more spooky than our final destination turned out to be.
Cassadaga, which means "Water beneath the rocks" in Seneca, is just a wee little unincorporated community in Volusia County, just north of Deltona, that is known for having a spookily high number of psychics and mediums. In fact, it's known as the "Psychic Capital of the World," which you would have already known if you were as telepathetic as me.
Cassadaga Spiritualist Camp (Website) was founded around 1875 by Mr. George P. Colby who found his way to Central Florida from Pike, New York. He was a self-described "trance medium" who used to wander around (possibly in a trance) giving readings and hosting seances. Some people say Colby was told to come to Florida by the spirit of an indigenous man during a particularly rousing seance in Lake Mills, Iowa. But my vision is cloudy and I can't see past the bloody mary on my desk to confirm.
Bla bla bla, Colby signs some paperwork and gets 35-acres to form a refuge for fellow friends with The Shining and Cassadaga is formed. Nowadays, the camp has a hotel, auditorium, a memorial temple to Colby himself, a gift shop, and more mediums and the weirdoes they attract than you can shake a turtle shell medicine rattle at.
That being said, there's a bit of a schism here in Cassadaga between the tarot card hocking New Agers and the Colby-ites on the other side of the street. Check out this great piece on Vice that delves a bit more into the scene here than I managed to uncover on my brief, yet eventful foray into this super-weird hashtag-Florida-Man-waiting-to-happen town.
The whole little village is like a lived-in movie set. Everything seems a little bit too wet, too dirty, too … swampy. But it's also really tranquil and slow. You get the feeling that everyone's just kind of holding it all together with force of will and duct tape and that has a real sort of Florida charm to it. The Key West-style homes are old and quirky, and the lawns are full of random junk and sculptures if you're into kitsch.
It's a fun half-day's worth of adventure that every Orlandoan should try at least once, even if you don't really believe in life after death or that people with weird haircuts can talk to you post-mortal coil shuffle.
WHAT CAN I DO THERE?
SHOPPING
The main hub of Cassadaga is the Information Center and bookstore. It has a wide collection of books on spiritualism, fairies, and metaphysical hullaballoo that you can read at your family getaways to make your granny sweat about your soul. They also have a robust collection of fancy rocks, gems, statues, and Native American-adjacent crafts.
There's also an event hall built into the back of the building where they host speaking events and classes. If the door is open, stick your head in to see some great photos from Cassadaga Nights past.
It's also important to note that they have an ATM if you didn't bring any cash with you. The clairvoyants (note – Claire Voyant is a great drag name) like cash here and it helps you get out of there faster if they gave you a particularly janky reading and you need to go stick your head in the sand.
A whiteboard at the back of the Center has the names of all of the mediums and readers that are taking walk-in appointments that day. It's cool, they expected you anyway. Simply close your eyes, run your hand in front of the board, and see who you feel drawn to that day. Simply wring them up via the provided number and schedule your visit. Super easy.
The store is open 10 a.m.-6 p.m Monday to Saturday and 11:30 a.m.-5 p.m. on Sunday. No rest for the wicked.
CLASSES
Because at its core Cassadaga is a camp to share the glories of mediumship, there are always ongoing classes and lectures available for teachers and visitors to take part in. Topics include spiritual development, healing (of your spirit, not like, medic stuff), basic Mediumship, and "Natural Law" which makes me think of a dog in a robe.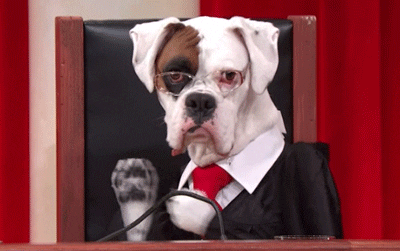 Want to time your visit with a funky class? Check out their event calendar HERE.
The visitor's center has a wall full of fun fliers like the ones pictured below that you can choose from the day of your visit if you're looking for The Fates to decide what your day will hold.
VISITING A PSYCHIC
So, visiting the aforementioned Information Center is key, as they have a certification process for their recommended psychics. Not to say that you should consider them the "real deal" just because they have a certification stamp, but you can at least rest assured that you should be getting a good show for your money.
You drove all the way here though, so don't consider your trip finished until someone has done a reading for you. You can get most readings for $35 if you keep the time to 15-20 minutes but they have longer ones available too. You can get your astrology chart done, numerology reports, palm and tarot readings, or they can collect call a dead loved one. It's a Choose Your Own Adventure here.
I hooked up with Reverend Maeda Jones who was located conveniently close to the Information Center. Miss Jones (Rev. Jones if you're nasty) was apparently a "student of mediumship" for 12 years before becoming a full-time medium and trained at the Arthur Findlay College for Psychic Studies in England and at the Inner Quest Foundation in British Columbia. But it must be noted, that Jones also has an MA in Political Theory from New York University. You can read her bio HERE.
I knew I was going to like her as soon as I was greeted by her weird rescue cat, Rhianna, out front. This cat was big and equipped with massive green alien eyes that seemed to pre-vet her clients before Rev. Jones opened her doors. I paid the $35 fee for a 15-minute (totally timed with a stopwatch) visit.
Jones asked me if I wanted her to contact anyone specific and I told her to just go for it and see who she could pick up on the other end; which ended up with, allegedly, getting my mother's mother and my father's father on the spirit phone.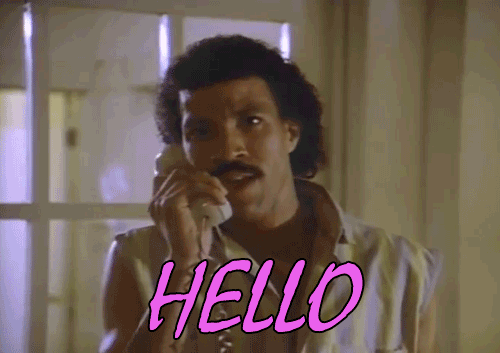 There was something about her calmly rocking in her chair and rubbing her thumb into her hand that really struck me as fascinating. I was totally into it. Like augering her thumb into her palm was drumming up a frequency for her into another world.
It was a fun, fulfilling 15-minute session that had me on one hand completely spellbound with trigger words like "peanut butter" and Jones guessing that my grandpa had passed suddenly and without a fuss to some other random assertions that didn't necessarily hold any salt. That being said, $35 was a small price to pay for a fun story that affected me enough to call my mom as soon as I got out of the room.

DINING
Just don't eat here. Yes, this may piss some of you off.
There is a "haunted hotel" at the center of the settlement styled after a 1920s grand hotel with updated rooms and a fancy wraparound porch that you can picture ghosts fanning themselves on phantom rocking chairs on, but the full-service restaurant was a big let down.
Service staff seemed to be non-existent, which is fine since they've kind of set it all up where you look after yourself; you get your own mimosas and bloody mary drinks if you pay for the all-you-can-drink deal. But the prices are comparable to good restaurants here in Orlando without the pay-off of a good meal. Our bruschettas were mushy and lifeless and our sandwiches pretty much the same. It was like a shitty chef spirit were in the kitchen sucking the life force out of our food before we got it.
Just pinch your pennies and drive to DeLand for lunch or dinner. It's like 20-minutes away.