Orlando Magic has filed a new master plan for its long-awaited Orlando Sports and Entertainment District in downtown Orlando.
The estimated $500 million + project will put a new mixed-use development on an 8.4-acre site on the lot across from the Amway Center on Central Boulevard.
The plan was originally passed by City Council in June 2014 and looked quite a bit smaller as you can see HERE or in the image below and had an original price tag of $200 million.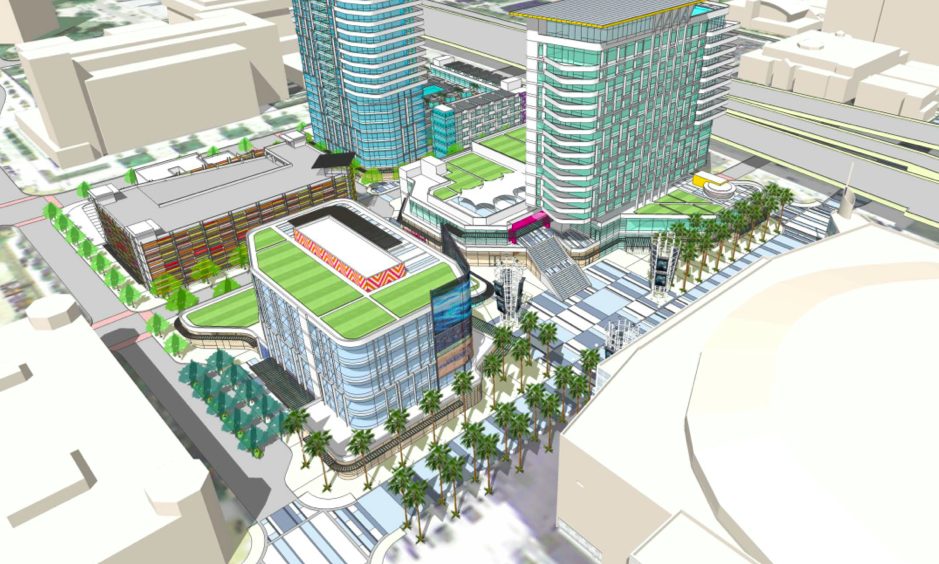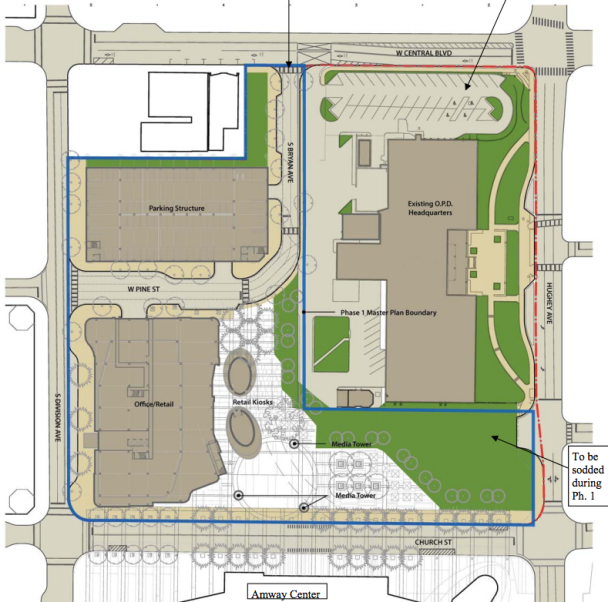 The amended development plan centers on a central pedestrian plaza that runs through the middle of the property and will be bookended by a new conference center with a 300-room hotel, 420,000 SF of offices in an 18-story tower, 310-unit apartment building, 166,000 SF of retail space, and a new 2,500-space parking garage.
The changes have reconfigured the parking garage into an "L" shape that wraps along Central Boulevard and Hughey Avenue with retail on the interior and the garage showing on the northeastern part of the block. The hotel and office sites have been flipped and the retail/entertainment uses will remain on the ground floor of the buildings, with the residential concentrated into a single tower in the northwest section of the property atop the parking garage.
The central plaza will be subdivided into two separate spaces with the larger of the two being located alongside Church Street for large civic gatherings. The second plaza is smaller and will serve as a breakout space for business activities and smaller events.
Demolition of the nearby Rescue Mission buildings are planned to take place in the second quarter of 2020 and buildout is expected to be completed by the fourth quarter of 2022.