SPONSORED: "Great Reads" is a regular roundup of books that the Orange County Public Library System thinks you should peruse that month.
Have you noticed? When it comes to a local literary scene, Orlando has got it going on. Book signings are popping up all over town, best-selling authors are regularly making appearances, and independent publishers are making sure our own words are read. In honor of our Local Author Festival on December 15, Orange County Library System has picked some reads by local authors that you can find on our shelves.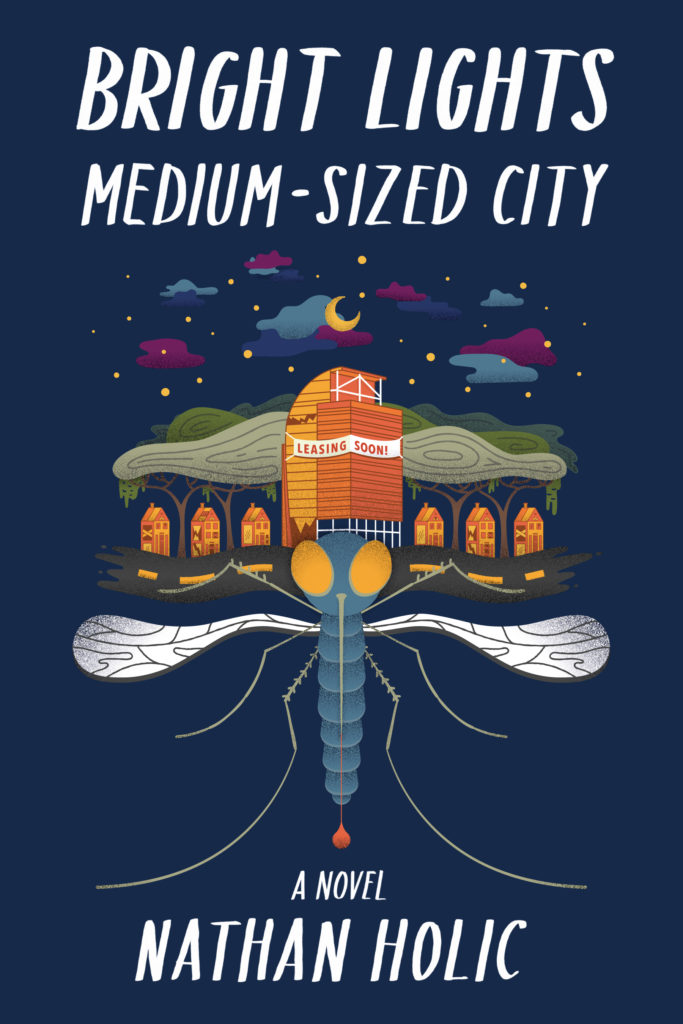 "BRIGHT LIGHTS, MEDIUM-SIZED CITY"
BY NATHAN HOLIC
Holic has long been an advocate for stories set in our town, having curated Burrow Press' 15 Views of Orlando series. Here he seeks to create 'the Great Orlando Novel' which finds Marc Turner, a house-flipper trying to make his way during the housing bust of 2009. Look for a Q & A with Holic in the library's Books & Beyond magazine.
Click HERE to have delivered.



"MY DEAR BOY: A WORLD WAR II STORY OF ESCAPE, EXILE, AND REVELATION"
BY JOANIE HOLZER SCHIRM
A lovingly penned memoir about Schirm's father, Oswald "Valdik" Holzer who was a Czech Jew who practiced medicine in China, only to settle in the United States with a wife and children in mind. Her account details his early life in Bohemia, his heartache when he became one of the thousands of Czechs to immigrate to China from Nazi-occupied Bohemia. More tender moments include his whirlwind courtship and marriage to Ruth, an American teacher, and missionary.
Click HERE to have delivered.



"THE SOUTHERN COWBOY COOKBOOK"
BY JOHN RIVERS
It's all in here! Everything you need to get your 4 Rivers Smokehouse fix in the comfort of your own home. Rivers, founder of 4 Rivers and The Coop, shares his inspiration for one of our area's most treasured food spots and his easy to follow recipes for good barbeque.
Click HERE to have delivered.



"MOSTLY DEAD THINGS"
BY KRISTEN N. ARNETT
A debut novel by Kristen Arnett, a Florida native who grew up in Orlando, that hit the New York Times bestselling list. The book tells the story of Jessa, a skilled taxidermist that is forced to keep her the family's taxidermy shop going when her father dies. But when the shop starts losing money, she must come up with new ways to generate income even if not completely legal.
Click HERE to have delivered.



"COLOR OUTSIDE THE LINES"
EDITED BY SANGU MANDANNA
An anthology of short stories about love among diverse young people. Each story is uniquely written and features characters from different ethnicities, religions, and sexual orientations. One of the contributing authors is OCLS' own Lauren Gibaldi, librarian at our Alafaya Branch. The diversity among the stories will ensure that every reader will be able to find something to enjoy.
Click HERE to have delivered.