We've had another beautiful year here at Bungalower and it's all thanks to you, our readers.
Our weekly radio show on Real Radio 104.1, Bungalower and the Bus, is still going strong and we just wrapped our 151st episode. We are so thankful to Real Radio and iHeart Media for allowing us to play with them each week and to Jim Colbert and crew for inviting our editor on the show every Thursday at 4 p.m.
We are so proud and honored to have this platform to champion Downtown Orlando and its surrounding bungalow neighborhoods and we hope you love our work as much as we love serving it up to you every day.
Bungalower is a social enterprise that believes strong cities are built with informed and engaged residents and you validate our mission every time you click on our stories and share them with a friend.
The following list is a collection of our top ten most-read posts in the past year, in order of clicks – not including our event calendar and our main landing page, which are the most-visited parts of our site.


TOP TEN MOST-READ POSTS OF 2019
The short-lived Habit Burger Grill chain swooped into our lives and left as quickly as a fruit bat into your over-teased wig and closed three locations in August 2019.
"The corporate offices have stated that the reason behind the closures was strictly financial as the Orlando locations weren't performing as well as they were abroad in the other 263 restaurants in the chain."
Click HERE to read more.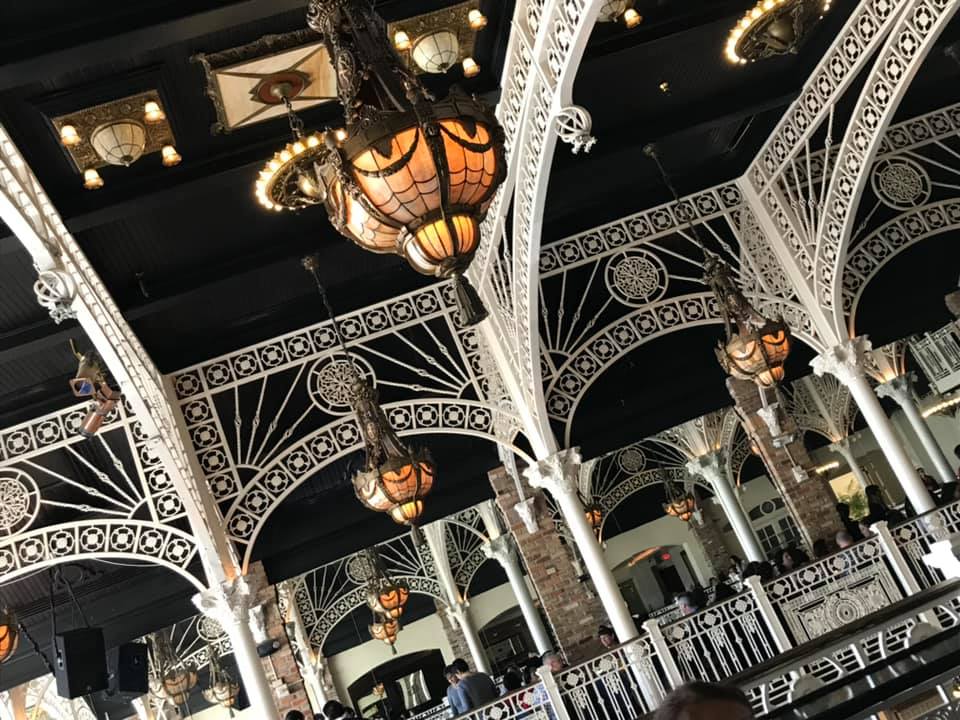 Construction that we all originally believed would threaten the Orchid Garden and Cheyenne Saloon buildings has reportedly been scaled-back to focus just on the Church Street Ballroom space, to allow for the erection of a new tower.
"… Lincoln Property Company will soon be ramping up the production schedule for the second tower; which will be located on the site where the Orchid Garden and Ballroom at Church Street currently sit."
Click HERE to read more.


We drummed up this video pitch that FDOT released early on in the I-4 Ultimate process to remind ourselves of what all the chaos was meant to produce.
"To date, the rebranding/rebuilding project has seen five deaths on-site, a 271-day delay in the construction deadline of 2021, over 1,000 construction-related reports of damage to property and vehicles."
Click HERE to read more.


Everyone knows we like to write about homes that are for sale in The City Beautiful, especially if they have a little something extra. This one just happened to have the most remarkable address.
" There's even a detached garden shed that could be renovated into a little rentable unit or spot to put your fish-head-eating twin that you keep hidden away from society because you're embarrassed by their poor table manners and penchant for evil."
Click HERE to read more.


Brian Minkel and Matthew Nicoletti have been hard at work restoring the historic Publix building that once housed Thornton Park staple restaurant, Dexter's. The new concept should be open late January/early February.
"Early reports of the former management having kicked diners out during dinner service seem to have been exaggerated. Which is why we didn't report on it when the rumor started to be disseminated on Facebook earlier in the week until we had more information to share."
Click HERE to read more.


The end is nigh for the long-ignored downtown adjacent Orlando Fashion Square Mall. This story ran in April 2019 and not much has changed since we hit "share" but expect to see some swinging wrecking balls sometime in 2020.
Click HERE to read more.


The chain closed its local locations on Colonial Drive and South Orlando Avenue in Winter Park and people were essentially throwing their shoes at their laptops. They could not handle the news at all.
"Steak 'n Shake corporate saw a loss of over $18 million in the first quarter of 2019."
Click HERE to read more.


A new selfie-geared warehouse called Wall Crawl opened up seconds away from City Hall boasting an ever-changing selection of murals to snap your 'Gram shots in front of.
We recently recorded our 147th episode of "Bungalower and The Bus" there before taking our holiday photos with Grizzlee Martin.
Click HERE to read more.


Pro-comedian, Pete Davidson, of Saturday Night Live, really succeeded in pissing off most of Central Florida during his gig at UCF for their Pegasus Palozza event in August.
"The comedian went on a bit of an expletive-ridden rant where he called students names like "bitches" and accused them of causing the end of the world in 25 years."
Click HERE to read more.




Minesh Patel of Beacon HOA Landscape Management saved the old watering hole in December 2018 when the previous owners suddenly announced it was for sale. Patel, with local designer and Orlando native, Reid Pasternack, commenced with a heart-forward renovation of the Mills 50 venue and have been slinging drinks ever since.
We loved it so much we decided to host a two-month bingo night residency there.
Click HERE to read more.