The City of Orlando is planning to develop additional park space in both Trotters Park and Lake Fairview Park just west of College Park at 1905 Kee Road [GMap].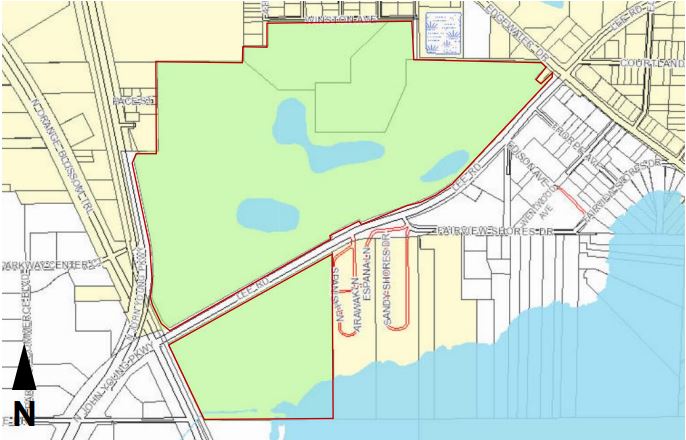 The improvements will come in three phases with the first two taking place in Trotters Park and the third focusing on Lake Fairview Park.
The first phase will place two new soccer fields, a 228-space parking lot, new picnic pavilions, a new playground, multi-use sports courts, a renovation of the existing picnic pavilions, and expanded sidewalks.
The second phase, depending on funding, is planned to include two new soccer fields, two new softball fields, picnic pavilions, an additional 256 parking spaces, a multi-use recreational trail, and an expansion of yet more sidewalks.
Phase 3 will include a new entrance driveway to Lake Fairview Park, a new stoplight, and some basic park improvements.
This project is scheduled for a January 21, 2020 hearing at the Municipal Planning Board and there is no project timeline at this time.