Lake Nona will soon be the home to a unique new accelerator program. 
LeAD Sports, or the "leAD Lake Nona Sports and Health Tech Accelerator," is a Germany-based sports platform coming to Central Florida to change the "future of living" in Lake Nona with an accelerator program focused on sports and health tech, smart cities, and the future of nutrition.
 "Lake Nona has always been a place where ideas are imagined and tested," – Juan Santos, Senior Vice President of Innovation, Tavistock
Currently under construction on the ground floor of the Pixon Apartments (Website), the accelerator will be located in a new 16,000 SF innovation space.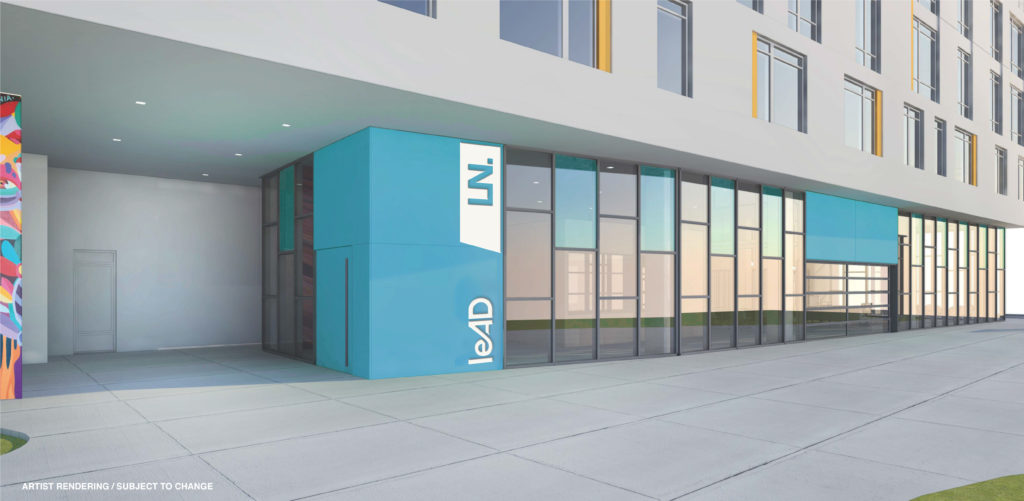 Designed to attract the most promising early-stage tech start-ups from around the world, this new facility will help entrepreneurs grow during a six-month program built to test Lake Nona's Verizon 5G broadband capacity and become 5G-powered businesses.
The program is scheduled to begin this summer, so start-ups or entrepreneurs interested in joining the accelerator can apply now through April 30, 2020.
Those selected will have an onsite network of experts and mentors, exposure to strategic partners, counsel from venture capitalists and professional investors, and support in key areas including legal, intellectual property and accounting.
Each participant accepted to the program will also receive a $75,000 pre-seed investment with 8 percent equity backed by a combination of leAD's vast experience in seed investing and start-up programs, Tavistock's investment legacy, and Lake Nona's smart city landscape. 
"Pioneers in using technology to create and promote a healthy lifestyle – obviously with sports playing a crucial role – Lake Nona couldn't be a more perfect partner for our program expansion in the U.S.," said Christoph Sonnen, Co-Founder and CEO at leAD.
As one of the fastest-growing wellness communities in America and home to Medical City, the U.S. Tennis Association National Campus, and Johnson & Johnson Human Performance Institute, Lake Nona's health and sports background provides the ideal space for start-ups to test their ideas and expand their businesses. For more information, visit www.leadsports.com/lake-nona-accelerator.