Nationally, we're seeing some massive brands swap out entire production lines to embrace a cause greater than their bottom dollar and join in on the effort to fight the virus and save American lives.
Tito's Vodka is making hand sanitizer at their distilleries, as alcohol is the prime ingredient.
Ford is working to switch factories from making cars to producing medical equipment like face shields and ventilators.
Hanes is making face masks.
Lyft is delivering medical supplies.
Locally, our small business owners are faced with a challenge to pivot, not just to save our community, but to simply stay open. Restaurants that famously didn't even have websites have been forced to modernize in less than a week and put their menus online, add digital order forms, and go cashless to minimize the transfer of germs and contaminants.
The governor has lifted restrictions on package alcohol sales allowing local restaurants to sell beer, wine, and liquor to be consumed off-site. Some bars are even selling cocktail kits and batch cocktails by the quart as bonuses for family orders.
Small businesses are being forced to look at their operations through a new lens. Here are some of the innovative ways our local business community is changing their models to stay relevant and to stay open. The choice to be proactive rather than reactive in times of crisis can mean life or death for your business.

Editor's Note: We've also included a little Ted Talk playlist above of inspirational videos for entrepreneurs.

4RIVERS SMOKEHOUSE – A POP-UP GROCER
4Rivers Smokehouse (Facebook | Website) is arguably one of the most successful barbecue restaurants in the southeast. Founded by John Rivers, who left the healthcare industry to embrace a brisket, 4Rivers has become synonymous with family dining in Central Florida.
In response to the COVID-19 outbreak, 4Rivers transitioned its parking lots into pop-up drive-thru and takeout pickup lanes. The response was immediate and customers have loved it. Now the smokehouse is letting customers order essentials like toilet paper, paper towels, milk, and eggs alongside their meals to be picked up curbside at their restaurants.
Click HERE to see their current offerings. You can order online, via the 4R app, or by calling 844-474-8377.


CORKCICLE – #SUPPORT LOCAL INITIATIVE
Corkcicle (Facebook | Website), is an international powerhouse of a company that proudly calls Orlando home. They even have a line of products named after Orlando lakes. They've launched a #SupportLocal program where if you buy their product via their website right now in a special section called "Support My Local Store" they'll donate all profits from your purchase to a local retailer of your choice that carries Corkcicle products.


DRIFTWOOD CBD – MAILORDER, STRESS-FREE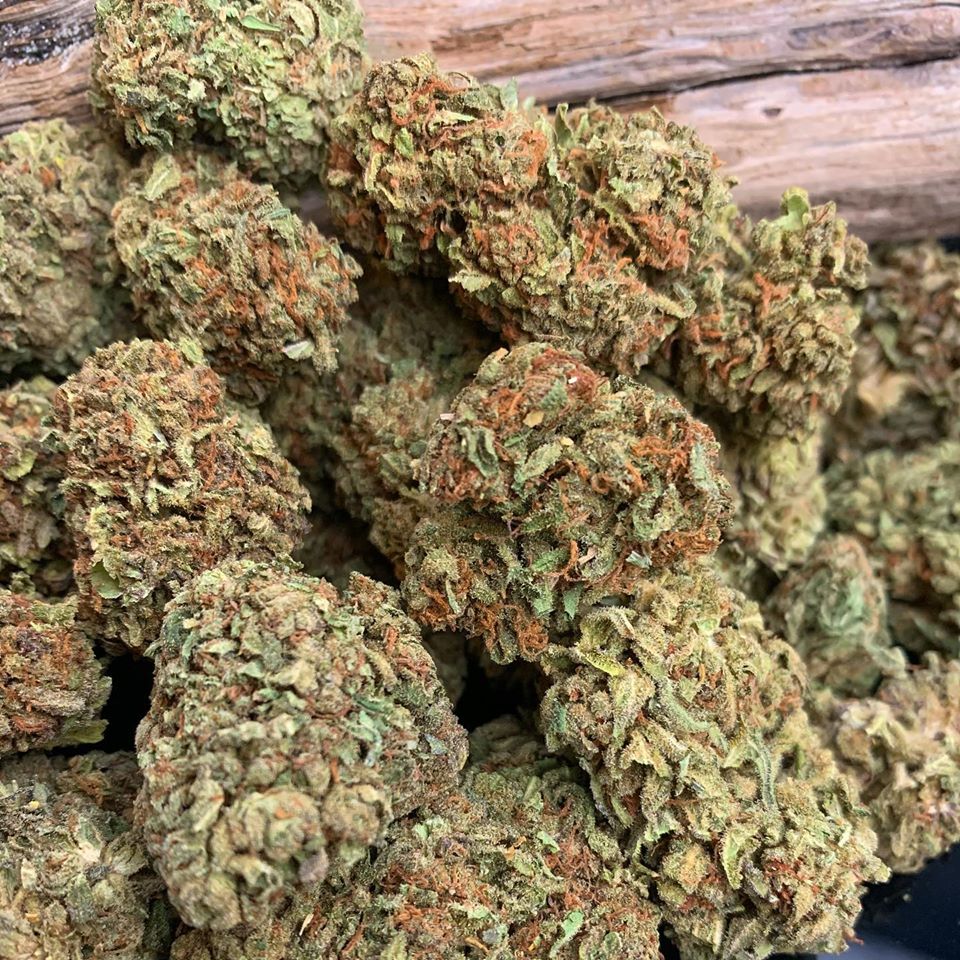 Driftwood CBD (Facebook | Website) is a local company that's upping the CBD game in Central Florida. Their hemp-derived bud is (allegedly) totally legal and complies (allegedly) with the mandatory 0.3 percent THC regulations in 50 states. They have smokeable, edible, and topical products to help you deal with your stress without eating all the cookies.

You can pay online and they deliver too. And again, it's totally (allegedly) legal. We hear they're super busy right now too, but that shouldn't be surprising.


ENZIAN THEATER – GOING ONLINE
Enzian Theater (Facebook | Website) temporarily closed its doors on March 17 in response to the COVID-19 outbreak. But they haven't just been sitting around eating popcorn.

In response to not being able to screen films in their Maitland movie theater, Enzian has moved online and just launched a new service called Enzian on Demand. Users will be able to watch art-house movie programming while also supporting Enzian at the same time.

Read more about it HERE.


FACTUR LABS – MAKING MASKS FOR HOSPITALS
Factur (Facebook | Website) is a tool-sharing co-working space in Ivanhoe Village that specializes in providing workspace and high-cost tools to its members for low monthly fees. They have laser cutters, sewing machines, big saws that we don't know anything about, they have everything. They even have a motorcycle shop in the back run by the Standard Motorcycle (Facebook | Website) peeps that recently relocated there from their old stomping grounds on Silver Star Road.
Factur leadership has been in communication with local hospitals on back-up plans to provide personal protective equipment for their employees on the front lines. That includes face shields that nurses and doctors use while treating patients with COVID-19. Factur just completed a prototype, which you can see above, that uses 3-D printed frames, and lasered polyester visor. Shout out to Swami and Tom Hirschmann for making this happen.
Factur is located at 520 Virginia Drive [GMap].


IMPRESS INK – Orlando Merch Store
Impress Ink (Facebook | Website) has launched an online shop that sells shirts designed by local businesses. $10 of each sale goes back to the participating business and an additional $2 goes to Second Harvest Food Bank.

Click HERE to order your shirt today and wear your local love on your sleeve.


PAPER GOAT POST – "Balloon Drops"
Paper Goat Post (Facebook | Website) is offering special Balloon Drop packages to surprise your kids with. They will deliver the balloons locally and include a list of activities to do with the assorted balloons once they arrive. All without any person-to-person contact.
Located at 1219 N. Orange Avenue [GMap].



SUNROOM/GUESTHOUSE – BOTTLED DRINKS
Ashley Dishman and Hurst Marshall, owners of The Guesthouse (Facebook | Instagram) and its sister bar, the Sunroom (Facebook | Instagram) could have just curled up at the side of their pools when the county shut down their bars last week, but instead, they're making a shift to their business, experimenting with something new, and raising money for their employees.
The two made the decision to liquidate all of their merchandise and are bottling their own spirits to be sold at their store. Sunroom had a package store license, so if the idea takes hold, they will continue to sell their own bottled drinks via the shop after the pandemic. And again, all of the proceeds go to supporting their out of work staff. Follow their socials above for updated hours and available drink flavors.
Sunroom is located at 1315 N. Mills Avenue [GMap].


TIN AND TACO – STRAIGHT UP SERVING UP MEAT
Tin and Taco (Facebook | Website) made a name for themselves locally for serving up crazy taco combinations like macaroni and cheese and Dorito dusted pork concoctions. To set themselves apart, they recently put their brisket smoker into overdrive and they're simply selling brisket by the pound. They launched hoping to simply keep themselves busy and to profit off of using their stock before it went bad, but ended up with lines around the block.
You can buy brisket for $13.99 a pound as well as craft beer and mac and cheese all curbside, without having to leave your car. Follow their Facebook page for updated information on the next brisket run.

Tin and Taco's Sodo restaurant is located at 419 E. Michigan Street [GMap].