SPONSORED: "Great Reads" is a regular roundup of books that the Orange County Public Library System thinks you should peruse that month.
A big chunk of this year has made us thankfully for one thing in particular: friendship. Zoomed faces helped us get through the loneliest of hunkered down times and getting to see those offline faces, albeit properly distanced and masked, has meant everything. This month library staff have selected books on the topic of friendship in honor of National Friendship Day, recognized on the first Sunday in August but celebrated every day of the year.
THIS MONTH'S GREAT READS

THE FRIEND
BY SIGRID NUNEZ
This story squeezes hearts and warms them all at the same time. When we're introduced to our unnamed protagonist, we learn she's grieving the unexpected loss of a dear friend. At the request of her mentor's widow, she's guilted into taking in his aging Great Dane, Apollo, who also seems to be mourning. What begins as a reluctant act of charity becomes a healing experience.


SULA
BY TONI MORRISON
Like most long-lasting friendships, the connection between Nel and Sula waxes and wanes, but it endures. Nel, resolute and prim, and Sula, adventurous and defiant, they're like flip sides of the same coin. The girls' bond is instantaneous and, for a time, unadulterated, as only childhood friendships can be. As the girls mature, can their relationship survive the tragedies and uncertainties adulthood brings?


SALTWATER SECRETS
BY CINDY CALLAGHAN
Half-sisters Josie and Stella look forward to spending time with each other every summer. This summer is more than they bargained for, though, when they find out that their favorite beach boardwalk hangout is being threatened by a developer looking to exploit and destroy the natural habitat they both adore.


ARISTOTLE AND DANTE DISCOVER THE SECRETS OF THE UNIVERSE
BY BENJAMIN ALIRE SAENZ
From an award-winning author, this book is a wonderful coming of age story about two Mexican American teenage boys. Aristotle is an angry teen trying to deal with his inner turmoil while Dante is a know-it-all with a different way of looking at life. As the two get closer they develop an unforgettable friendship that will alter their lives forever. Pair with the audiobook narrated by Lin-Manuel Miranda for an amazing story that will be hard to put down.


SKY ISLAND
BY AMY CHU AND JANET K. LEE
Adventurous surfer Trot and her best friend Cap'n Bill (her talking cat) have been looking forward to summer relaxation for what seems like forever. However, when they get word that their good friend Merla (a sea siren) has been kidnapped by a nefarious theme park owner, they spring into action and go off on another thrilling quest! Perfect for fans of the first book in the series and new readers alike, this fun graphic novel about friendship and adventure has it all!


YOU HAD ME AT HOLA
BY ALEXIS DARIA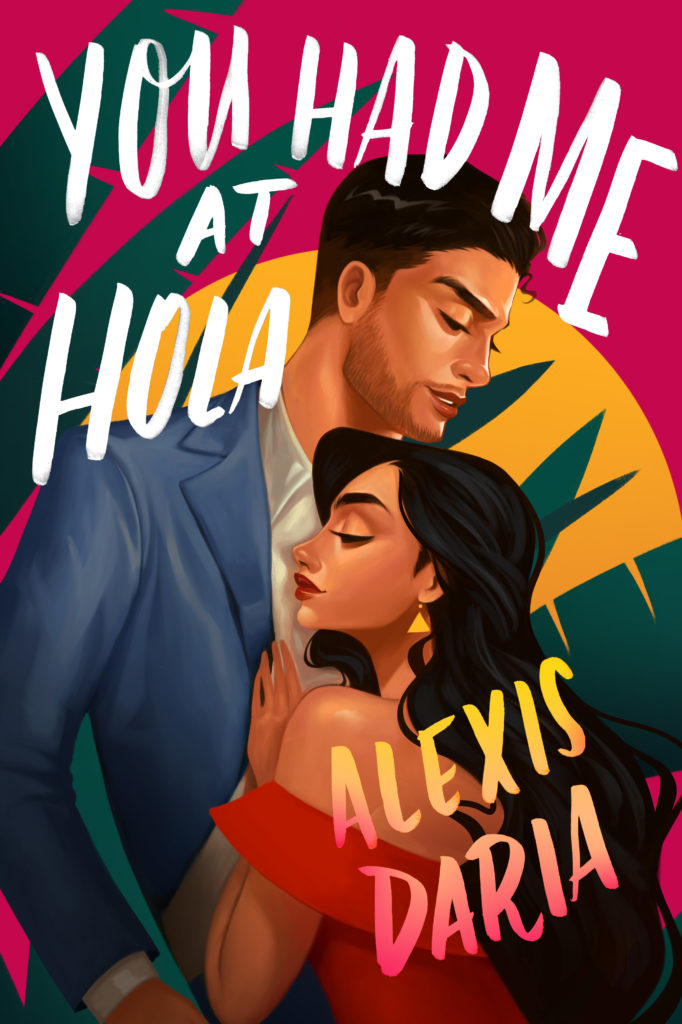 Telenovela star Jasmine Lin Rodriguez is cast as the leading star in a highly anticipated telenovela when she finds herself on the tabloids because of a very messy public breakup. To get her life back on track she devices a list of do's and don'ts that include "leading ladies don't need a man to be happy." But when she develops explosive chemistry with her costar on and off the set she finds her rules will be hard to follow. This is the perfect beach read for romance fans to read this summer.