Peruvian pop-up darlings Papa Llama (Facebook | Website) have soft-opened their new brick and mortar restaurant for curbside pickup-only in Curry Ford West.
We told you about the new restaurant by Kevin and Maria Ruiz HERE back in October 2019. The couple has been pre-selling to-go dinners on their website with a rotating list of specials like the upcoming Pan con Chicharron sandwich, seen below.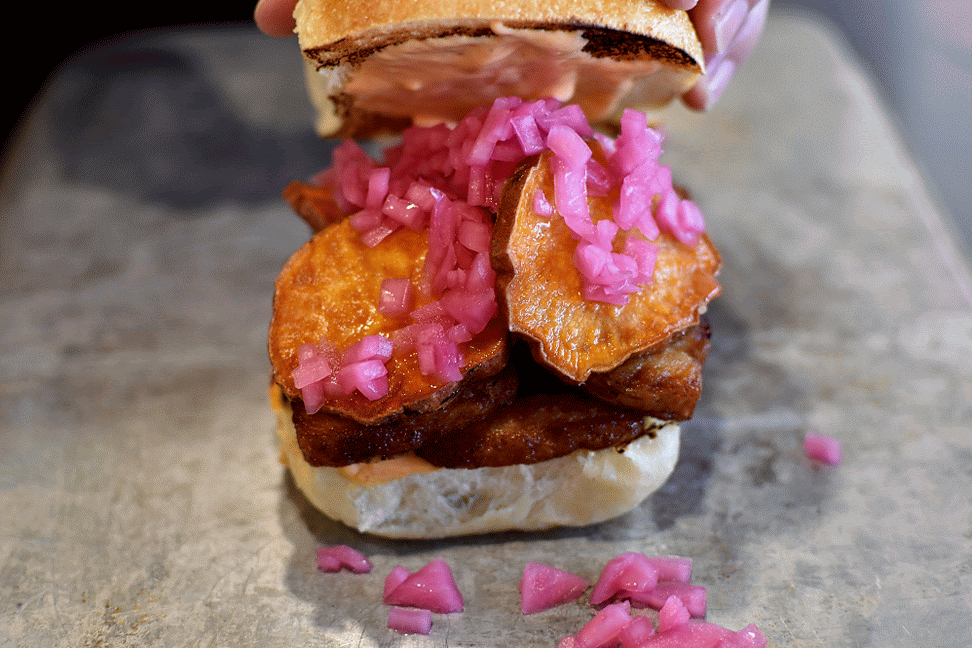 Simply choose from the available day and times on the pre-order site, select the meal from the limited menu and place your order for pick-up. The menu is seasonal and the current selection of ceviche will soon be taken off as it's the end of Snapper Season.
This curbside pre-order system is expected to remain in place at least until the restaurant's upcoming grand opening in October.
The new restaurant is located at 2840 Curry Ford Road [GMap] in the former King's Pizza space.