The City of Orlando just scored the first "vertiport" in the United States and it will be located in Lake Nona, where they already have autonomous shuttles.
The first hub location for a new high-speed electric air mobility network is expected to be launched in 2025, led by Munich-based aviation company, Lilium Aviation (Facebook | Website). The company has been developing an all-electric, vertical take-off and landing jet aircraft and just announced that it will be partnering with Tavistock Development Company and the City of Orlando to launch the first US network location.
City Council voted unanimously on Monday to give nearly $1 million of incentives to Lilium over the next ten years. Mayor Dyer appeared remotely during the meeting as he is self-isolating after being exposed to someone who tested positive for COVID-19.
A vertiport is an airport meant for VTOL aircraft or Vertical Takeoff and Landing, and is a combination of the words "vertical" and "airport." VTOL aircraft are capable of ascending straight into the air instead of requiring landing strips to build up speed and accelerate horizontally.
Lilium's jet aircraft are reportedly able to travel up to 185-miles an hour on a single charge and are being touted as a key ingredient in a high-speed regional transportation system that could connect larger cities across the state and region.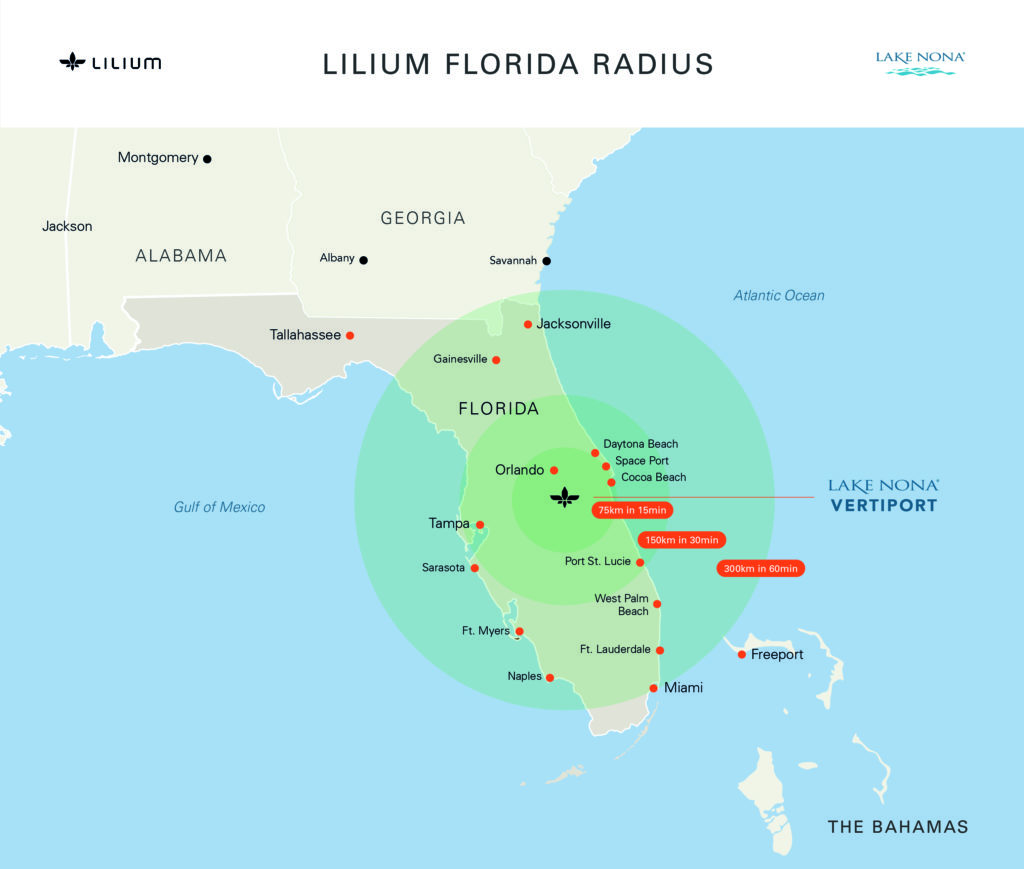 The new 56,000 SF Lake Nona vertiport is expected to create more than 100 jobs in the area.