The Curry Ford West Main Street has installed five new interactive selfie stations along the Curry Ford corridor.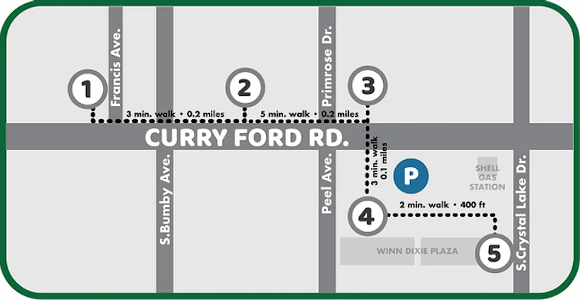 Friends and families can walk between the "Picture Perfect Holidays" stations along Curry Ford Road using the following route that runs approximately from Claddagh Cottage to Roque Pub. The photo stations were created by 40 volunteer theme park professionals whose jobs taken during the pandemic.
Check out our visit to the stations on our Instagram.
The installations will be in place until December 27.