The  Winter Park Biscuit Company (Facebook | Website) is ready to open with its full vegan menu on Wednesday, February 17.
The popular vegan deli concept opened as a tricked-out food stall in Audubon Park's East End Market last Thanksgiving with a limited menu of vegan "chicken" fingers and sandwiches.
The full menu will offer a variety of biscuits and gravy, "chicken" cutlets, Impossible Burgers, loaded fries and more.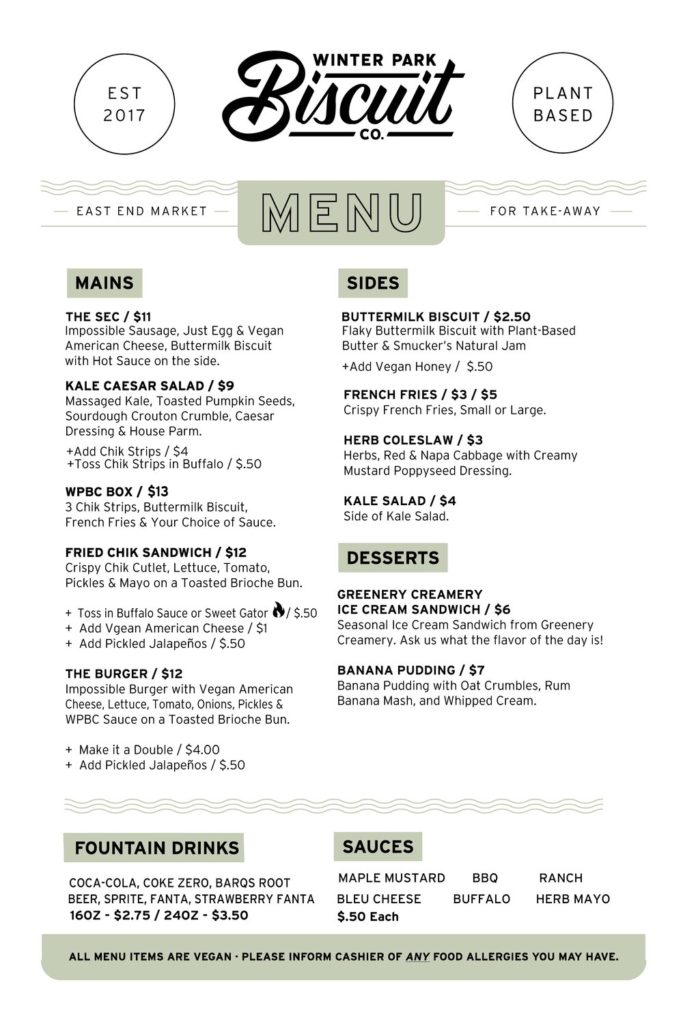 Customers can order online for pickup or stop in and order in-person.
East End Market is located at 3201 Corrine Drive [GMap].