"You don't stop visiting your friends when they move to a new house. That's ridiculous. You cheer them on and you're happy for them. That's what's happening with us, same family, different house."

– STAFFMEMBER AT THE HIDEAWAY BAR
The Yard at Ivanhoe development is nearing the completion of its first phase and eyeing up its next two projects on nearby lots which now includes a new home for longtime local haunt, The Hideaway Bar (Facebook | Website).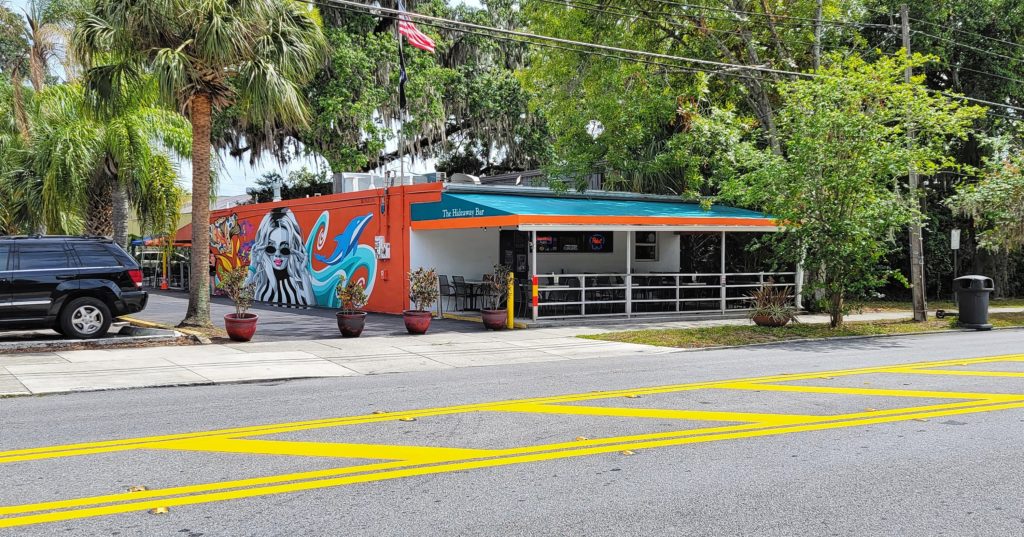 The second phase of the sprawling complex, located near the intersection of Virginia Drive and Orange Avenue at 511 Virginia Drive [GMap], the former home of The Venue, called for a three-story mixed-use building that would house a restaurant/bar use on the ground floor and 24 new residential apartments on the second and third floors of the building.
Those plans have since been scrapped, as reported by Orlando Sentinel's GrowthSpotter, and have been replaced with plans for a new 3,600 SF restaurant with patio seating adjacent to a 0.35-acre park which will be donated to the City of Orlando.
The third phase, following the completion of The Yard at Ivanhoe, is The Yard at Brookhaven site, which is located directly across Virginia Drive, and was expected to encircle The Hideaway Bar, as the owner had chosen not to sell the property. But that appears to have changed, facilitated by some sort of land swap arrangement that will see The Hideaway Bar move across the street into a much fancier, less conspicuous building as part of the second phase of development.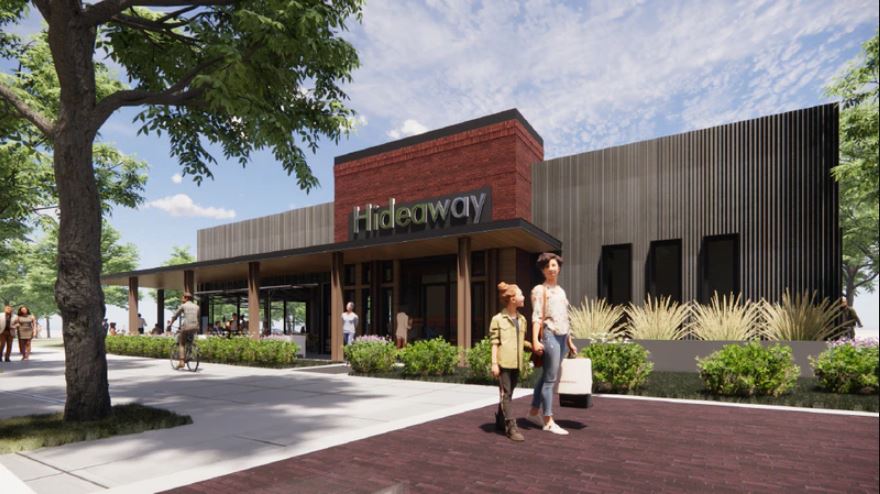 Plans for the third phase of the project are still going through revisions and will change from what we originally shared in the linked story above.
I spoke with staff (most of whom have worked at The Hideaway Bar for decades) while shoving burgers into my face and they shared that they are all looking forward to a seamless transition to the new space just across the street and are overjoyed that they get to stay in the neighborhood.
According to a report by Orlando Business Journal, The Yard owner, Chance Gordy, shared that construction of the second phase of the project is scheduled to begin sometime after mid-2022.