The City of Winter Park is looking at the opportunity to redevelop a long-vacant property into a new $3.1 million urban park space near the corner of Denning Drive and Orange Avenue.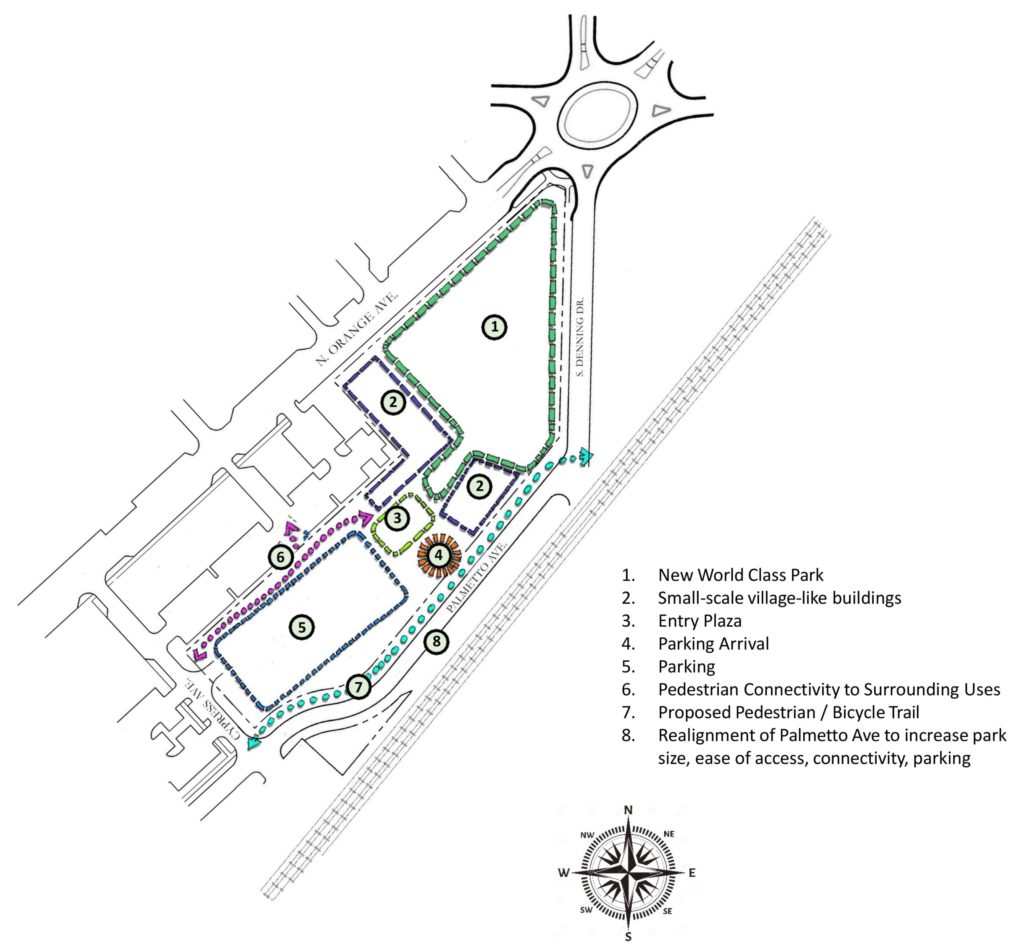 The property is referred to as "Progress Point" as it used to be the home of Progress Energy. Winter Park's City Commission has been waxing poetic about the possibilities for the space for years and seem poised to finally make something happen there.
Recently, commissioners reviewed some concepts put forth by ACi Architects based on feedback that was gleaned from an online survey that we told you about HERE. Just 750 people took the time to participate in the survey.
The early plans call for a park with mature trees, recreation areas, water fountains, and public programming areas on the 1.5-acre piece of land. The park would also include 40,000 SF of retail, a rooftop lounge area, and a coworking space.
The next step for the commission is to decide on whether or not to issue an RFP (Request for Proposals) based on the submitted plans or to go back to the drawing table.
Click HERE for more information on the project.