Tori Tori and Domu proprietor Sean "Sonny" Nguyen's new standing sushi bar concept, EDOBOY (Instagram), is expected to open sometime this summer – permits permitting.
The new Japanese-inspired experience will feature an eight-person bar offering a selection of fresh nigiri sushi and hand roll options in a 700 SF space located directly behind Tori Tori at 728 N. Thornton Avenue [GMap] in the parking lot behind the former Snap Gallery/Cameo Theater building.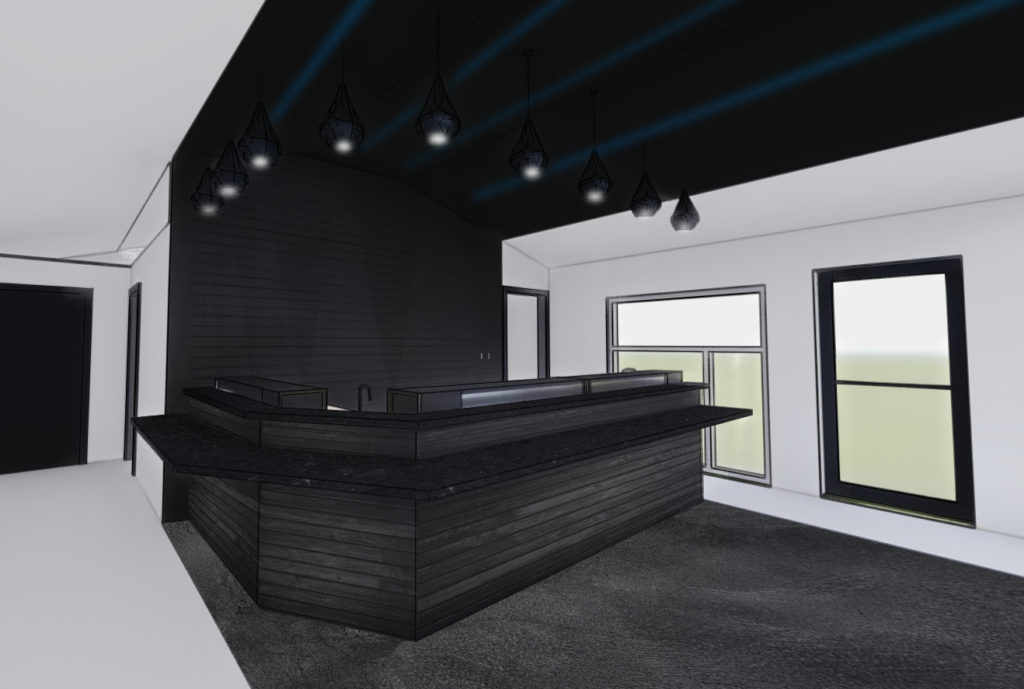 Tachinomi is a traditional type of Japanese standing bar with tachi meaning stand and nomi meaning drink. The name "EDOBOY" is a play on Edo-era Japan, and the restaurant will function as a casual eat-and-go-style eatery where guests will walk in, be led to an available spot at the bar, and be greeted with an oshibori, or wet towelette. Guests will be able to order a few pieces at a time before they order their next round. There will be no servers and the chef will give them their bill to bring to a cashier before exiting.
Fresh fish will be flown in weekly from Japan and served alongside locally sourced, seasonal offerings as well, which will be hand-selected each day for that menu. The menu is being led by Chef Tyler Inthavongsa, who has four years of experience working with the Domu Dynasty team before being promoted to lead Sushi Chef for this new concept.