Orlando's big gay blockbuster Pride event, Come Out With Pride (Website), is back this year in downtown Orlando, following a mostly virtual event last year due to the pandemic.
The main event, the festival, will take place at noon on Saturday, October 15, through 9:30 p.m. at Lake Eola with programming taking place around the park complimented by the annual Come Out With Pride parade which kicks off at 4 p.m. and lasts until next year. Just kidding, it'll be done in time for the fireworks at 9:30 p.m.
This year's grand marshals include a whole gaggle of queer icons, local and otherwise, including Bungalower Media's favorite drag queen and comedian Doug Bowser, who will be serving as the Grand Marshal, albeit posthumously. Other marshals include actor Michael James Scott, student leader and activist Will Larkins, and community leader Shea Cutliff.
The festival will also be headlined by RuPaul's Drag Race alums Lady Camden and Yvie Oddly.
Click HERE for more information on the festival and how to have the most rainbow-filled weekend possible or scroll down to see other Pride-ful events happening this weekend.

6 p.m.
Southern Craft 2405 E South St, Orlando, FL
Find the adventure in your own backyard! Join us in exploring The Milky Way, a bar crawl through The Milk District.Find the adventure in your own backyard! Join us in exploring The Milky Way, a new event that takes you through The Milk District, with stops at favorite spots and exciting new places! […]
CLICK FOR MORE INFO


8 p.m.
Will's Pub 1042 N. Mills Avenue, Orlando, FL
The Holy Pop Trinity Dance Night in Orlando at Will's Pub.
CLICK FOR MORE INFO


8 p.m.
SAVOY Orlando 1913 N Orange Ave, Orlando, FL
FREE
! Hosted by Chantel Reshae with special guest: Aysia Black Jean-Paul will be visiting us from LA! GOGO BOYS!  NO COVER […]
CLICK FOR MORE INFO


9 p.m.
Ace Cafe Orlando 100 W Livingston St, Orlando, FL
$20 – $120
Joe Whitaker & Man Upp Productions Present… DILF "OUT & PROUD" ORLANDO ORLANDO PRIDE WEEKEND KICK-OFF! The HOTTEST & BIGGEST "JOCK PARTY" in the Country is coming to Orlando and ACE CAFE EVENT SPACE! KICK OFF THE WEEKEND in your JOCK at DILF! […]
CLICK FOR MORE INFO


Noon-4 p.m.
The Veranda at Thornton Park 707 E Washington St, Orlando, FL
Celebrate Pride with live music by Kaci-Jo & the Lowdowns.
CLICK FOR MORE INFO


8 p.m.
Ace Cafe Orlando 100 W Livingston St, Orlando, FL
$40 – $60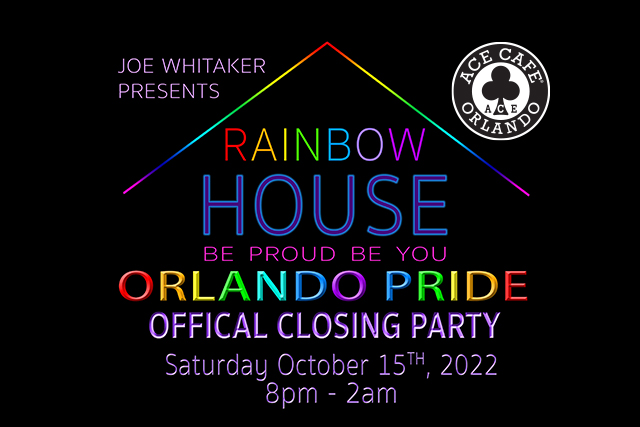 Joe Whitaker Proudly Presents RAINBOW HOUSE! […]
CLICK FOR MORE INFO


10 a.m.
The Veranda at Thornton Park 707 E Washington St, Orlando, FL
Pride BrunchPricing includes unlimited bloody Mary and mimosa bar and buffet. Other drinks are available for purchase.
CLICK FOR MORE INFO


3:30 p.m.
The Veranda at Thornton Park 707 E Washington St, Orlando, FL
$25 – $115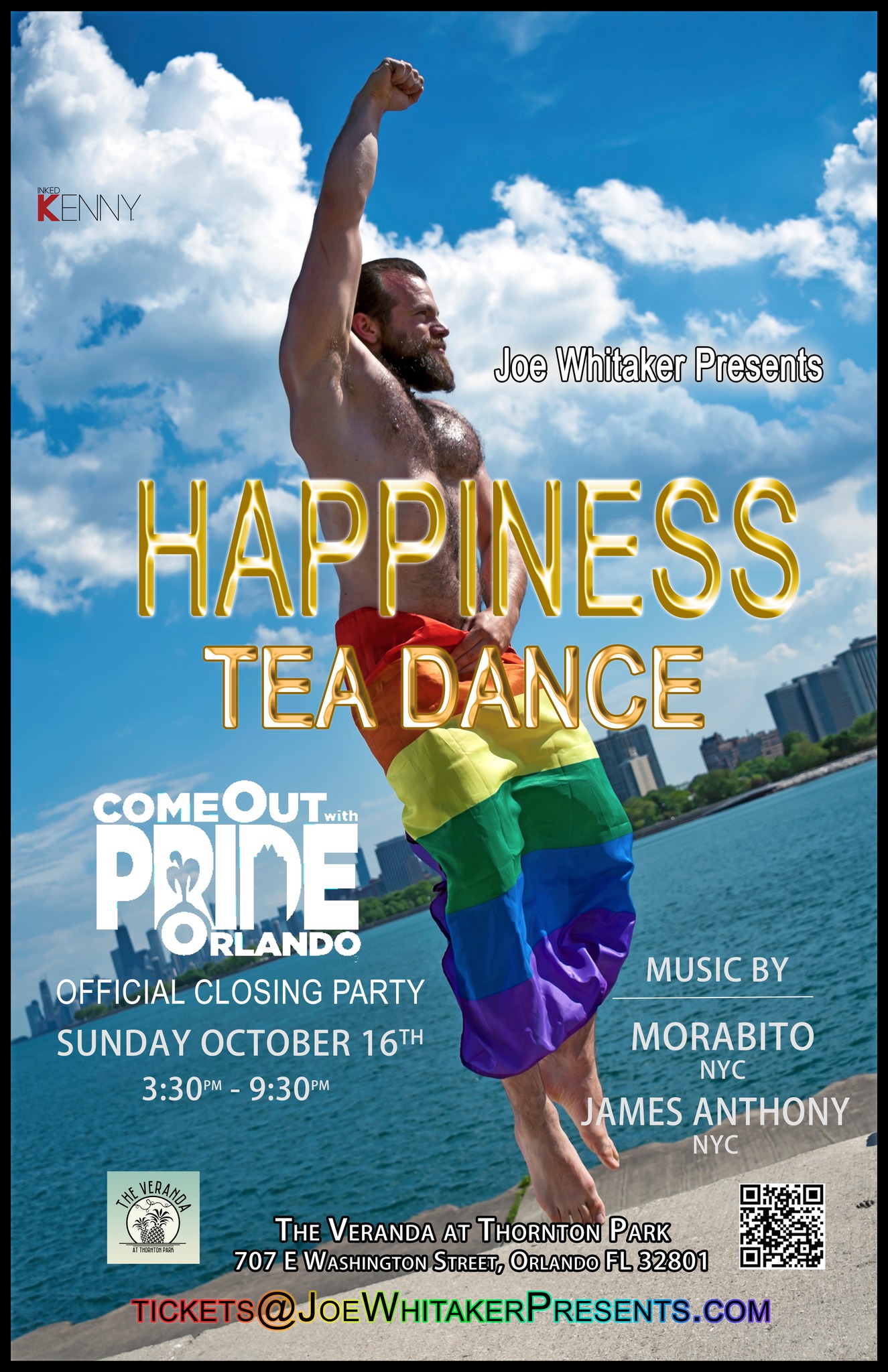 Joe Whitaker Proudly Presents "HAPPINESS TEA DANCE" BE PROUD BE YOU! THE OFFICIAL CLOSING PARTY of ORLANDO PRIDE 2022! GET READY FOR THE BIGGEST PRIDE EVENTS IN ORLANDO HISTORY! […]
CLICK FOR MORE INFO