Orlando has a pedestrian safety problem, but you already knew that. Florida in general has seen the most pedestrian fatalities of any state in the last decade, and Orlando placed 8th in a 2022 Dangerous by Design report by Smart Growth America – a list that we'd previously ranked 1st in but then seven other cities got even worse and managed to knock us off our perch.
The City of Orlando launched a Vision Zero initiative to reduce traffic deaths to zero by 2040 and has carried out a number of improvements already, including the soon-to-be-finished Downtown Loop for cyclists and the upcoming redesign of Corrine Drive, but they'll need to do a lot more work if they want to change their numbers that drastically.
One trick they could use was created by the Russian company МИНИМАКС-94 (Website) in Moscow where they've created a series of projectors that, well, project crosswalks onto the streets. The technique is particularly effective during the winter when the crosswalks would otherwise be covered.
Project Director Maxim Davidchuk (LinkedIn) shared some photos on LinkedIn recently of a test case saying, "There was heavy snow last weekend. But this didn't prevent us from finishing the installation of the pedestrian crossing projection. It turned out beautiful. And most importantly safe."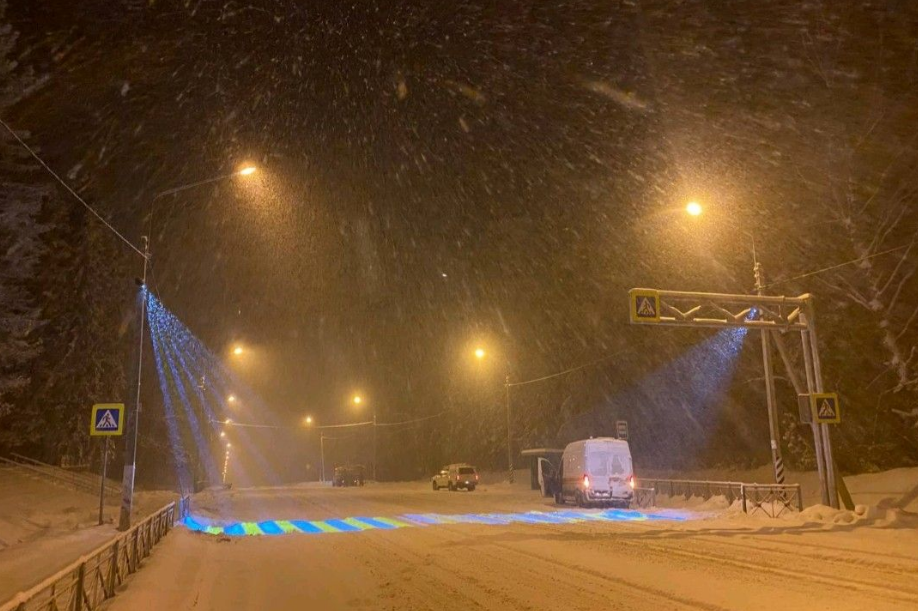 The projectors use a simple glass slide with a picture placed in front of it, which is dramatically more low-tech than the projectors the City of Orlando is already using in the new Luminary Green park in Creative Village. The City is planning to use similar tech in its Under-i project as well.
While projectors aren't as effective during the day, using them in concert with existing pedestrian crossings couldn't hurt, and could help avoid pedestrian collisions at nighttime, particularly in the Central Business District, where people are more prone to drinking and driving and being distracted behind the wheel in the wee hours of the morning.