Orange County has announced that it has officially finished its monumental hurricane debris removal process following both Hurricane Ian and Hurricane Nicole in late 2022.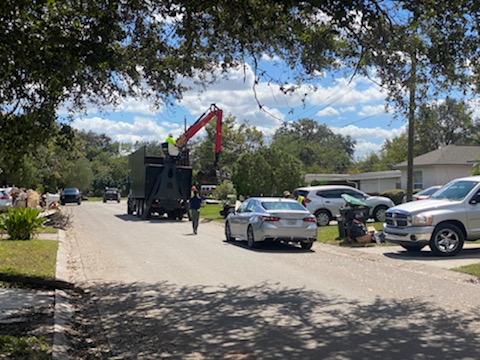 Hurricane Ian, an extremely destructive (and expensive) Category 4 Atlantic hurricane, was the deadliest hurricane to hit the state since 1935 and was followed by the sprawling late-season Category 1 hurricane, Hurricane Nicole in November.
Combined, the two storms resulted in over 355,000 cubic yards of debris being collected from yards across the county, which is enough o fill 107 Olympic-size swimming pools. Orange County employed contractors that used 96 additional trucks to help collect the debris from over 1,000 square miles of service area.
The County is now stating that any remaining yard waste or bulk items must be prepared for collection in accordance with Orange County Solid Waste guidelines.