Popular bagel chain, The Bagel Dudes (Instagram | Website), will be opening a new location in downtown Orlando.
The new outpost will be located in Suite 131 in the 55 West building on Church Street, just behind Crepe Delicious, facing the pedestrian walkway that connects Church to Central, as shown in the image below.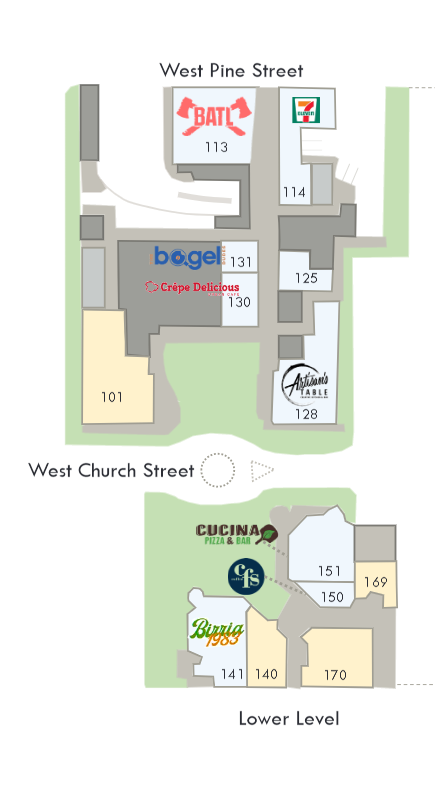 The Massachusetts-based business, which used to be called The Bagel Shop, currently has another local location at 211 W. Fairbanks Avenue [GMap] in Winter Park and features New York-style bagels ranging in special flavors from Asiago, to Pumpernickel, to Sun-Dried Tomato, as well as coffee service.
An opening date was not available at the time of this post.