'Art Wars of NYC: The Fight to Create the World's Top Art Museum' Webinar
September 30, 2020 @ 1:00 pm

-

2:30 pm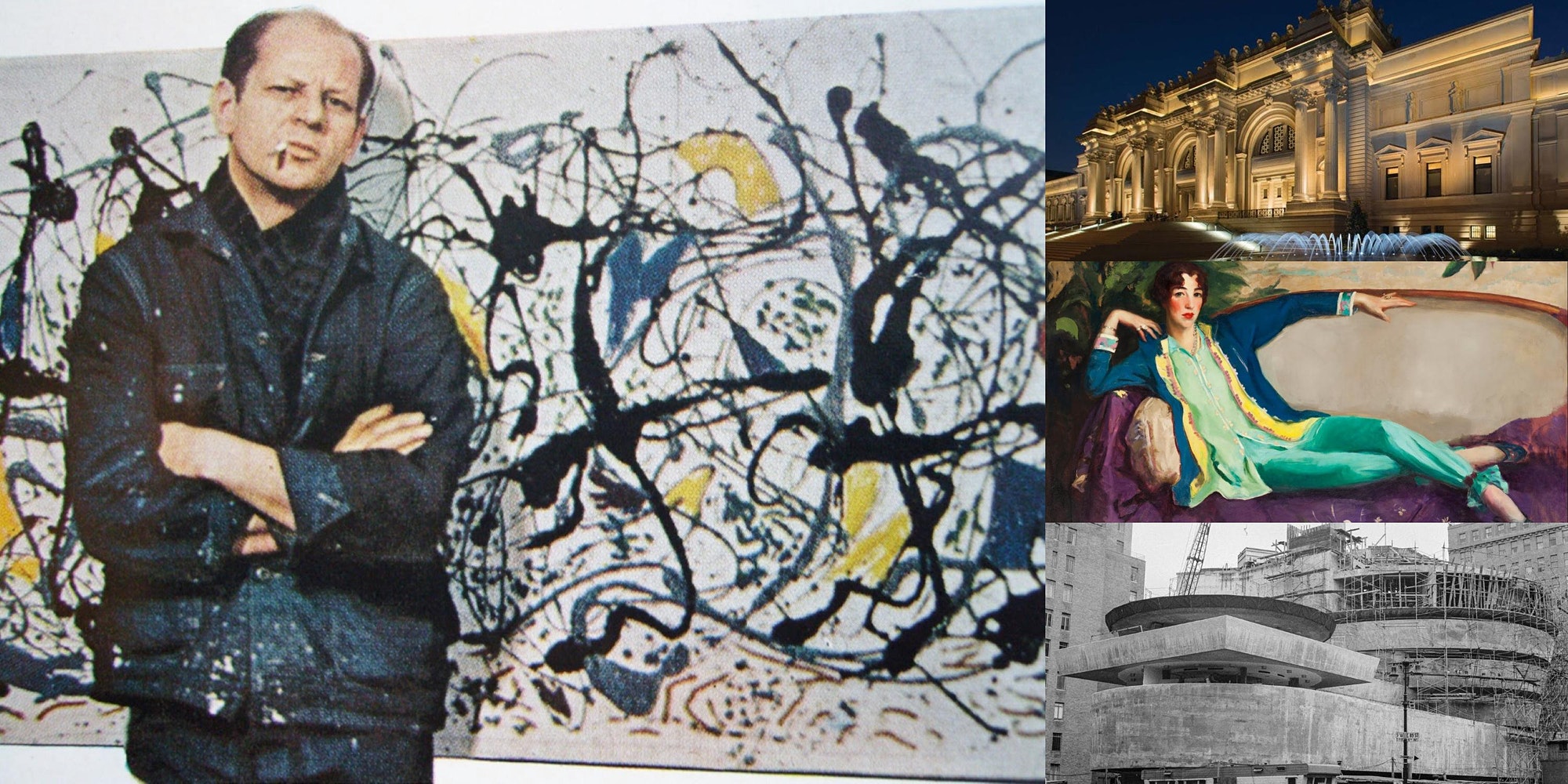 Can't make it live? Register and get access to the full replay for one week!
New York Adventure Club | www.AdventureClub.com
After the Civil War, stewards of a young America sought to organize the nation's budding artists into a creative powerhouse, prestigious enough to rival the artists of Old Europe. But beyond the creation of great American art, they also sought to elevate the level of cultural refinement of the average American, to prove to the world that our young nation could be preoccupied with more than just the almighty Buck! This is the story of the beginning of New York's premier art institutions, and the battle royale between them to define and acquire the world's finest masterpieces.
Join New York Adventure Club as we explore the role that society and government played in the founding of our major art institutions in the 19th and 20th century, and how they promoted American culture to a resistant Europe while remaking New York into the world's foremost center of culture.
Led by NYC Tour Guide Deborah Zelcer, our look at how America's iconic art institutions came to be will include:
The creation of and competition between New York's original highbrow art institutions, including The MET, MoMA, The Whitney, the National Academy of Design, and the Guggenheim Museum
A virtual recreation of the Fifth Avenue Museum Mile trek, uncovering how the keepers of our early cultural collections defined art, and decided what would hang on their walls
What each art museum's iconic building design reveals about the collections within
The forward-thinking prominent American women who broke through gender barriers and advanced 20th-century art
Afterward, we'll have a Q&A with Deborah — any and all questions about New York's art institutions are welcomed and encouraged!
Can't make it live? Don't worry, you'll have access to the full replay for one week!
See you there, virtually!
*Immediately upon registering, you will receive a separate, automated email containing the link to join this webinar
**For the best possible viewing experience, please ensure you're using the latest version of your internet browser — Google Chrome is the most compatible. Exact technical requirements and a webinar user guide will be shared in the automated confirmation email upon registration.
***A full replay of the experience will be available to all registered guests for up to a week
About Deborah
ProwlerNYC Walking Tours are immensely entertaining while being information packed. Led by design professional and urban enthusiast Deborah Zelcer, the details of the political, social, economic and aesthetic influences that have shaped New York are revealed in story telling fashion. Join in to discover secrets of the city that amaze newcomers and seasoned veterans of the metropolis.
Disclaimer
By attending a New York Adventure Club experience, you accept our terms of service.
Categories: Arts, Historic Sites, Hidden Spots, Virtual
Related Events