AUDITIONS: "Jake's Women" by Neil Simon
January 19, 2016 @ 12:00 pm

-

2:00 pm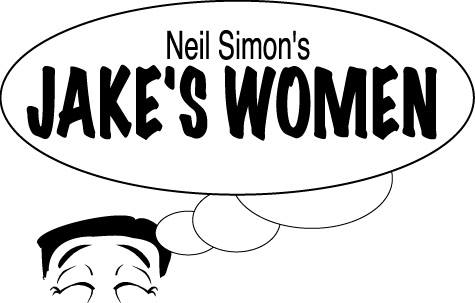 The Breakthrough Theatre will hold auditions for the Neil Simon play, "Jake's Women", on Monday, 1/18, and Tuesday, 1/19, from 12-2 p.m.
America's premier comic playwright makes another hilarious foray into the world of modern relationships. Jake, a novelist who is more successful with fiction that with life, faces a marital crisis by daydreaming about the women in his life. The wildly comic and sometimes moving flashbacks played in his mind are interrupted by visitations from actual females. Jake's women include a revered first wife who was killed years earlier in an accident, his daughter who is recalled as a child but is now a young woman, his boisterous and bossy sister, an opinionated analyst, his current wife who is leaving Jake for another man, and a prospective third wife.
The play will be directed by BeeJay Aubertin Clinton.
Auditions will consist of cold readings from the script.
No appointments. Just show up between the hours listed.
Show Dates and Times:
March 4-14, 2016
Thursdays, Fridays, Saturdays, Mondays at 8 p.m., and Sundays at 3 p.m.
Rehearsals are DAY rehearsals. They will be 3 days a week, 11 a.m.-2 p.m. (days to be determined)
ALL ROLES AVAILABLE!
Jake (40 – 60) 53 year old writer in the grips of a midlife crisis who would rather observe his life than live it. Though somehow a magnet for delightful women, he holds the world at arm's length and is no good at intimacy.
Maggie (35 – 50) Jake's second (current) wife. She is matter-of-fact, a career-oriented woman who loves Jake deeply but cannot deal with his inability to communicate with her as a real person. She exists in "real time" as well as in Jake's imagination.
Karen (40 – 50) Jake's sister. She is divorced and shares Jake's wit and sharp attention to detail. In Jake's dialogues with her, she is cynical, frustrated, and very acerbic.
Young Molly (10 – 14) Jake's daughter at 12. In his mind, she is the perfect, loving, non-problematic kid.
Older Molly (17 – 25) Jake's daughter at 21. A college student who longs to know more about her mother.
Julie (20 – 30) Jake's first wife. She has died, and therefore lives only in Jake's memory. He tries to idealize her, but as he loses control of his characters, she begins to interact with her daughter and refuses to be idealized.
Edith (40 – 70) Jake's therapist. Jake "writes" sessions with her. In them she is both a voice of reason and very annoying.
Sheila (30 – 50) Jake's girlfriend. She is the only woman Jake does not create in his mind. She loves Jake, but can't cope with his indecision as the Maggie in his mind takes over his relationship with her.