Food Swap with Emily Paster
June 25, 2016 @ 10:00 am

-

June 26, 2016 @ 2:00 pm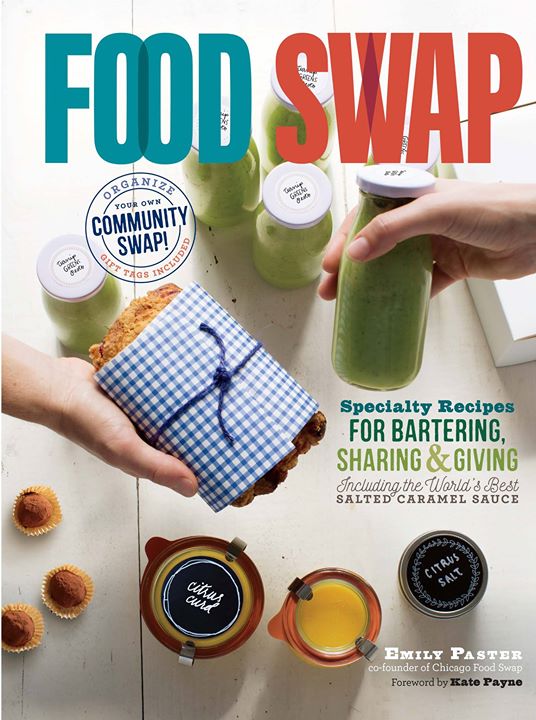 Calling all gardeners, home cooks, canners and crafters ! Join us Saturday morning, June 25th, 10am-noon, to meet Emily Paster, author, blogger and co-founder of the Chicago Food Swap for a special "POP-UP SWAP" to not only learn more about creating a swap in your own community, but if you bring 2 of your own items to 'swap,' you will get to leave with 2 too !
Trading food is a practice as old as agriculture itself, and now this tradition has been reborn with a modern twist. Welcome to the Food Swap, an event where home cooks, bakers, canners, gardeners, and crafters get together to trade their homemade and homegrown items. Everyone comes bearing something they made, grew, raised, or made themselves, and no money is allowed to change hands. With groups in every major U.S. city, Canada, Europe, South America, and even the Antipodes, what began as a small gathering of friends and acquaintances in a Brooklyn apartment has developed into an international movement. From teenagers to grandparents and from bloggers to chefs, the diversity of swapper crowds is the best thing about them.
Food Swap will guide them through the process of creating one. It's filled with practical advice on topics like the ideal number of participants, the importance of following local regulations, getting the word out, finding a location, and basic guidelines to ensure success. After reading this book, swapping newbies will have all the information they need to ensure they have a great time and go home with the best haul. PLUS, With 80 artisanal recipes that are perfect for trading (or gifting), advice on packaging, sample labels, and strategies for success, readers will be fully prepared for their first swap!
Event is FREE but registration is suggested (and if you know what you'll be swapping…post it on the Facebook event page).
Related Events