Life Lessons from a Secret Service Agent
May 31, 2020 @ 6:30 pm

-

7:30 pm
How To Academy presents…Life Lessons from a Secret Service Agent with Evy Poumpouras in conversation with Hannah MacInnes
Former Secret Service Agent Evy Poumpouras shares insights from one of the oldest elite security forces in the world – to help you prepare for stressful situations and live a more fearless life.
Evy Poumpouras was part of the protective details for Barack and Michelle Obama, Bill Clinton, and both the Presidents Bush. She worked complex criminal investigations and undercover operations, executed search and arrest warrants, and investigated both violent and financial crimes. An expert in the art and science of lie detection, human behaviour and cognitive influence, she was also an interrogator for the agency's elite polygraph unit.
In this free livestreamed conversation, Evy will share behind-the-scenes glimpses of gruelling training and clandestine interrogation rooms, while also exploring the psychology of human behaviour and the strategies used by the best negotiators. She will demonstrate how we can learn from these experiences to heighten our own natural instincts to detect BS, develop grit and become the most resilient and powerful version of ourselves.
It's a timely guide to empowerment, mental strength, and overcoming fear and abuse – a guide to becoming bulletproof.
This talk takes place at 6:30pm British Summer Time.
About Our Digital Programme:
In response to the global pandemic, How To Academy is curating a not-for-profit programme of live-streamed talks and conversations bringing you advice, insight and entertainment. Tickets are offered on a Pay What You Can basis, including a Free option for those who cannot afford more at this difficult time. Thank you for your help sustaining How To Academy through the crisis — and for enabling us to share new thinking from across the globe at a time when it has never been more important.
Books will be shipped within two weeks of the event (hopefully sooner). Please note that due to the challenges of distribution during the global pandemic, some books may be delayed. If we experience any delay in getting your copy to you, we will contact you by email to let you know. Thank you for supporting a local London business, Primrose Hill Books.
Evy Poumpouras is a former Secret Service Special Agent, on the protective details for former Presidents Barack Obama, George W. Bush, William J. Clinton, and George H.W. Bush. She received the United States Secret Service Medal of Valor Award for her heroism on 9/11. Evy is now a regular news contributor on security topics for NBC, MSNBC, CNN & HLN, and co-stars on Bravo's Spy Games, an espionage-inspired TV competition series. She holds an MA in forensic psychology from Argosy University and an MS in journalism from Columbia University. Evy is an adjunct professor at the City University of New York where she teaches criminal justice and criminology.
Hannah MacInnes is a Freelance Journalist, Interviewer and Podcast host. She is a regular at the How To Academy and also interviews at a number of other major literary events. She has co-hosted on London's Talk Radio and written for the Radio Times, the Evening Standard and TLS. Before going Freelance she worked for 8 years at BBC Newsnight, as Planning Editor and as a Producer / Filmmaker.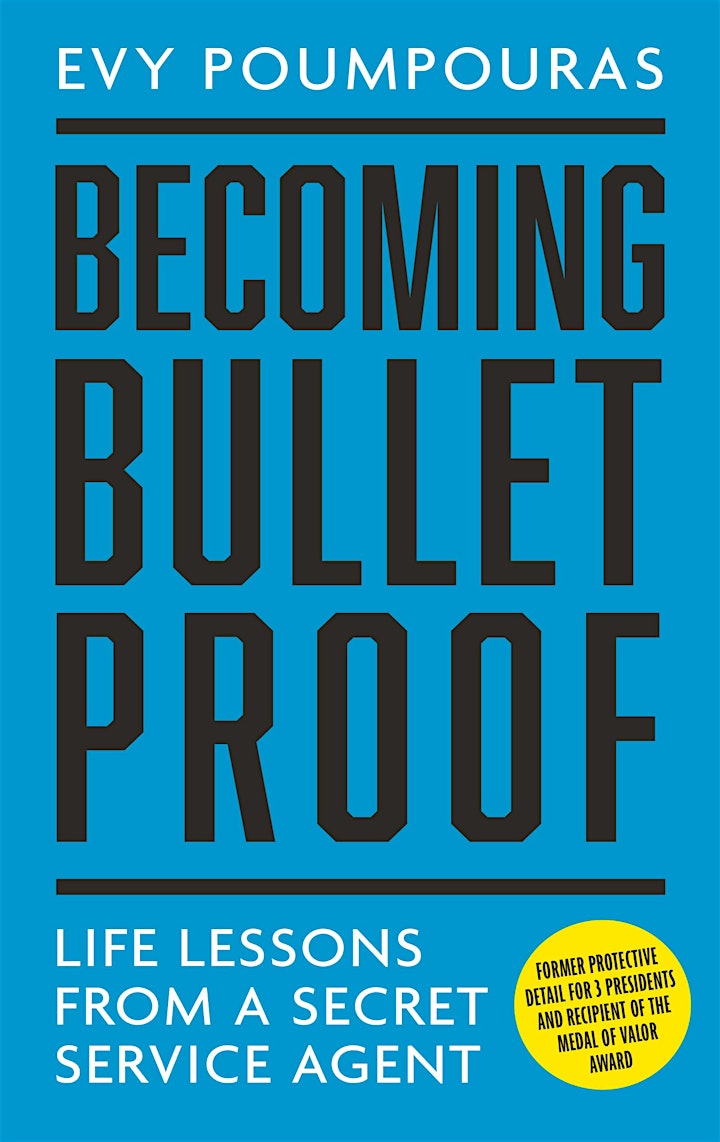 Related Events