Lois Mailou Jones & Emma Amos: RECLAIMING THE AFRICAN IMAGE
August 3, 2020 @ 6:30 pm

-

8:00 pm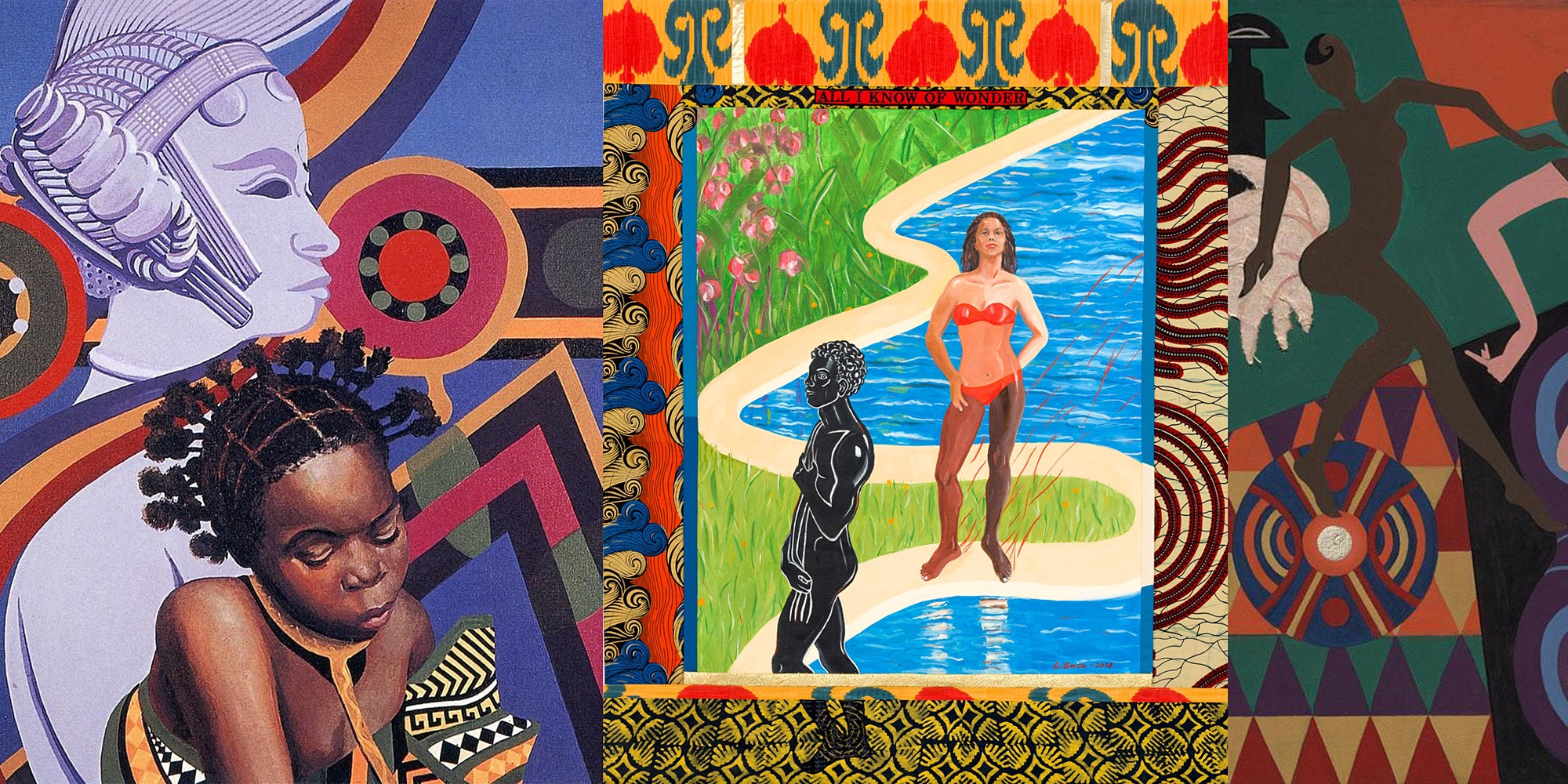 Art History is rife with cultural appropriation; in this session we explore how two artists radically altered the way we view African Art..
Join London Drawing Group's Luisa Maria MacCormack for our Feminist Leture series dedicated to celebrating the lives and work of Women of Colour in Art History!
This session is part of our BLACK ARTISTS MATTER summer programme! 20% of all these sessions will be donated to the Stephen Lawrence Trust, which aims to combat racism and fights for equality in our community.
This is a Donation based class, to make sure we can reach everybody who might be struggling during CV-19. Suggested donation is £8, and we trust that if you can afford it, you will! Your continued support allows us to reach people who are having a really rough time right now, and hopefully these sessions will help us all keep calm and stay creative as we move into the next phase of lockdown.
Love LDG
Loïs Mailou Jones & Emma Amos: RECLAIMING THE AFRICAN IMAGE
Art History is a history rife with cultural appropriation, oppression and 'otherness', the western artistic canon has profited for centuries and in a number of its most influential movements, from tropes, techniques and objects derived directly from African Art.
This session will study the incredible work of Lois Maillou Jones and Emma Amos in relation to works by Matisse, Picasso, Henry Moore and others, exploring the fetishisation of African art in the late 1900s and its appropriation into the 'primitivism' 'cubism' and 'vorticist' movement's of the early 20th Century.
In contrast to this history, we will explore the life and works of two Black Women Artists of the 20th Century and examine their journeys of reclamation of African imagery– working from African masks, incorporating textiles and traditional carving techniques and patterns, even when (paradoxically), it was deemed dangerous to their careers to do so.
From Maillou Jones' boldness in stepping away from the accepted portraiture medium for African American Artists at the time, her famous paintings of African masks which formed a basis for later Afro Surrealist works, to her innumberable voyages to Africa for inspiration across her seven decade career, we will uncover the radical reclamation of her work in the context of her own time. We will also explore Emma Amos's reclamation of African textiles, use of traditional patterns and mixed media techniques, and her radical subterfuge of the art historical cannon in an oeuvre that both paid homage to, and undermined, the work of the great masters.
Related Events