Motorworks Brewing: Relaunch & Release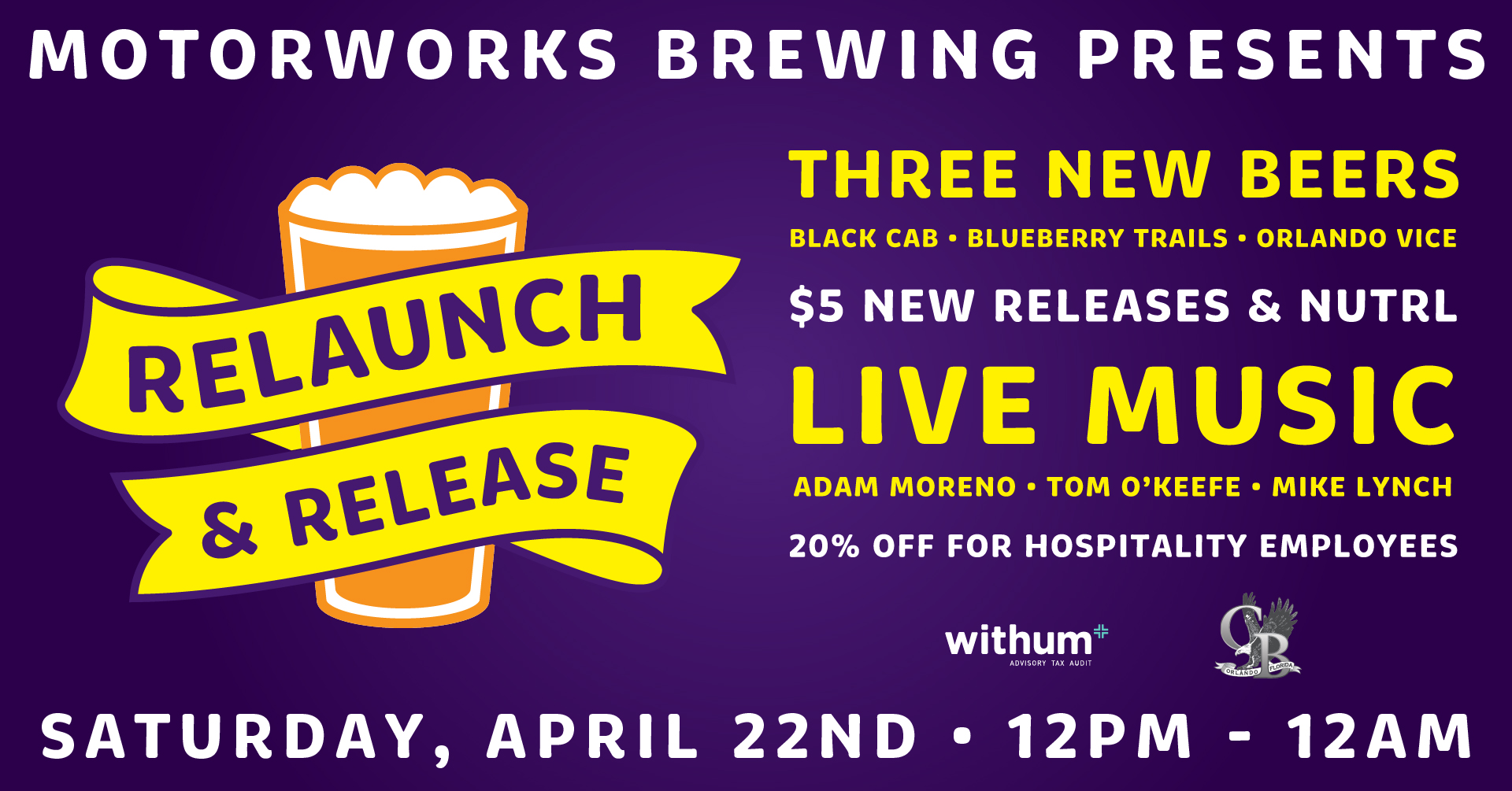 Come join us at Motorworks Brewing Orlando for our "Relaunch and Release Party," Saturday, April 22nd noon to midnight.
Food, Beer, Music, and More!
Try our three new brews:
Blueberry Trails
Black Cab
Orlando Vice
Performances by:
Adam Moreno
Tom O'keefe
Mike Lynch
Come see how we have evolved in two years in Orlando!
Brewing Now in Orlando,
The Team at Motorworks Brewing