Movie Trash – Video Game Movie Double Feature
November 12 @ 7:00 pm

-

10:30 pm

FREE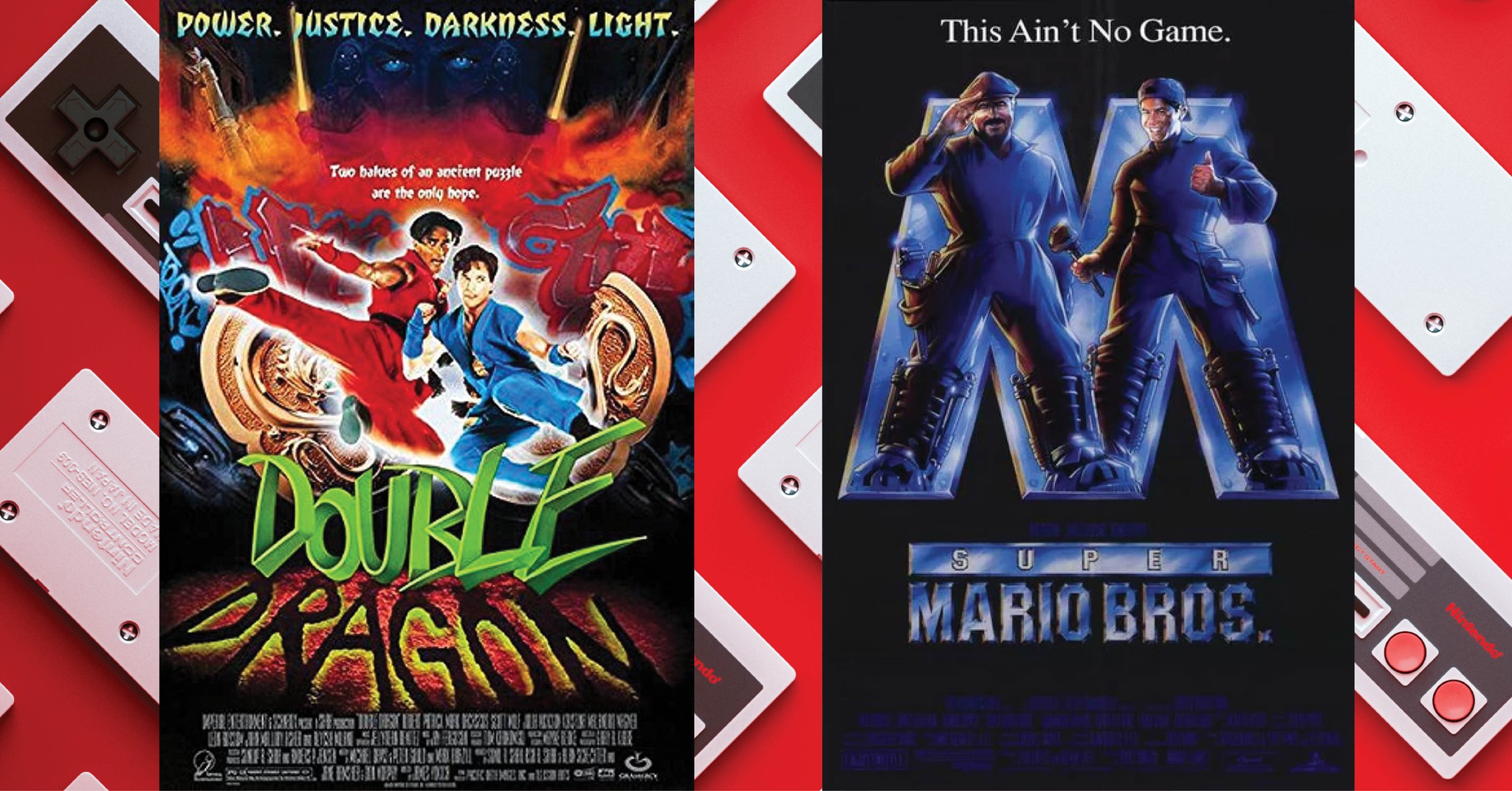 Movie Trash at The Nook presents
Shitty Video Game Movie Double Feature
Saturday, November 12th
Double Dragon
7pm
Set in post-apocalyptic California martial arts expert brothers Jimmy and Billy Lee have to fight T-1000 because he is after a magic pendant or some non-sense. Oh, and Alyssa Milano is in the mix too.
Early 90s special effects spectacle before CGI had caught up for mid-level wannabe blockbusters… so it looks silly and the writing and acting are abysmal. BUT… the movie takes itself as seriously as you should, so it is a real fun watch.
Super Mario Bros.
8:30pm
This one is absolutely bonkers. To say they were liberal with the source material is an understatement. The casting is amazing though. Rumor has it that Bob Hoskins (Mario) and John Leguizamo (Luigi) knew what garbage this would end up being while shooting that they just stayed a little drunk the whole time. This is the movie that killed Nintendo adaptations for decades.
Even more than Double Dragon though, this is a bizarre visual fever dream. The set pieces and makeup are so over-the-top that you can't look away. Also, Dennis Hopper as King Koopa chews his way through every one of his scenes in a way you'd think he thought he was in Blue Velvet 2.
The movies are free and open to the public. Seating is limited, so if you have a lawn chair feel free to bring it. Orlando Pop-Up Movie Services does these screenings because they are fun, but if you feel so inclined to throw them a few bucks as a tip, it is greatly appreciated!
Related Events