Open NOH8 Photo Shoot at Orlando Pride, Hosted by Nissan
October 13, 2018 @ 1:00 pm

-

4:00 pm

free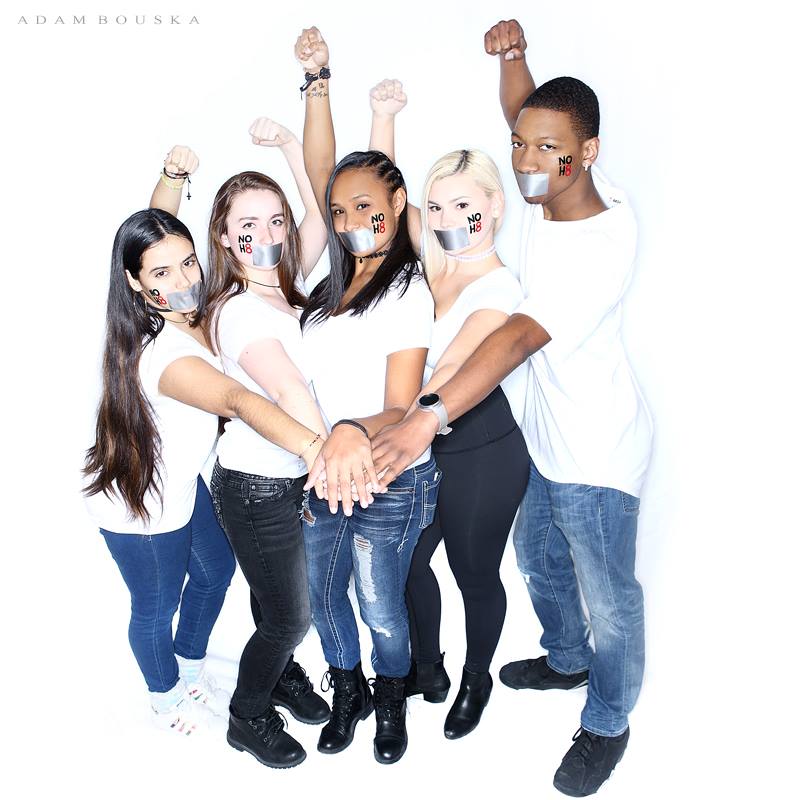 #NOH8 photo shoot at the Orlando Pride Festival,
presented by NISSAN!
WHERE: Orlando Pride – Nissan booth
Lake Eola Park
512 E. Washington St.
Orlando FL 32801
DATE: Saturday October 13th, 2018
TIME: 1:00pm – 4:00pm
PHOTO COST: FREE solo #NOH8 photo
to the first 250 people in line compliments of NISSAN!
* COME CAMERA-READY *
* WEAR A WHITE SHIRT *
* POSE & MAKE A STATEMENT! *
The NOH8 Campaign returns to Orlando, FL on Saturday, October 13th! Stop by the NISSAN booth at Orlando's Gay Pride Festival anytime between 1pm-4pm to pose for an official #NOH8 photo by photographer Adam Bouska.
Photos are first-come, first-served – and we move fast! No reservations needed! Be one of the first 250 people in line to receive a FREE solo #NOH8 photo, compliments of Nissan!
Please arrive camera-ready with a plain white shirt to match the signature style of the #NOH8 photos.
When is the best time to arrive?
Most people tend to arrive before the photo shoot begins, but as long as someone has lined up by the advertised
end time for the photo shoot (4:00pm for this photo shoot) and they are within the first 250 people, they should be guaranteed a chance to pose!
Once you arrive, the next steps are easy!
1. Fill-out one numbered model release for each person.
2. Have a NOH8 temporary tattoo applied for your photo.
3. Standby for your number to be called.
4. Trade your processed model release for duct tape!
NOH8 Co-Founder Adam Bouska will photograph roughly 5-10 frames per person. One frame will be selected/edited by our team and made available within approximately six weeks (timeline subject to change).
INTERESTED IN VOLUNTEERING? E-mail [email protected] with your contact information and make sure to note which shoot you'd like to volunteer for!
Funds raised by the NOH8 Campaign will be used to continue promoting and raising awareness for marriage and human equality as well as anti-discrimination and anti-bullying through NOH8's interactive social media campaign. This includes bringing the campaign to other cities and countries around the world, creating and compiling images for our ongoing large-scale media campaign, and covering the costs of the daily operations and maintenance necessary to run this rapidly growing campaign out of our Burbank Headquarters.
The NOH8 Campaign is a tax-exempt charitable organization under section 501(c)(3) of the Internal Revenue Code. Click here and scroll down to the 'Funds & Financing' portion of our FAQ for more information about how fees are utilized.
Related Events