Plan for a New Garden in the New Year: A special class with Neta
January 9 @ 11:00 am

-

12:15 pm
Transform your yard using Florida native plants
Please Note: **Tickets are non-refundable. Upon your ticket purchase, your unique Zoom event link will be accessible through Eventbrite on the event date**
January is the perfect time to prepare a plan for a new garden and spring planting. Determine your goals and how to effectively implement them with this step-by-step presentation.
You will learn how to assess your gardening space and come up with a simple, yet powerfully inspirational plan based on your time, abilities, and needs. This special experience will discuss spaces of different sizes- including container options for limited green spaces. Neta will touch on some select native plant species that address ease of care, blooms, as well as nectar availability through the year for pollinators.
Ticket buyers can perform simple, preliminary research on their project spaces beforehand for measurements and sun/shade wet/dry requirements. This special online experience will give you the impetus to make meaningful changes to your garden space using native plants that aid in local biodiversity. You will be provided a short list of additional resources at the conclusion of the webinar to supplement your experience and further your interests. Take advantage of your renewed creativity in the new year with Neta's class.
Neta Villalobos-Bell is the recipient of the 2018 Central Florida Cox Conservation award and long standing member of the Florida Native Plant Society (FNPS). Her presentations are carefully curated with exceedingly helpful visuals. She has helped with native plant gardens and lawn conversions for several years. Her garden designs are beautiful and inspiring. She is Master Gardener trained in Florida and California. A past Florida Friendly Landscape Coordinator for the Institute of Food and Agricultural Sciences (IFAS) Extension in Seminole county, she also happens to be a Master Naturalist (certified Land Steward), and a Florida Certified Horticulture Professional with Florida Nursery, Growers, and Landscape Association (FNGLA).
Please Note: **Tickets are non-refundable. Upon your ticket purchase, your unique Zoom event link will be accessible through Eventbrite on the event date**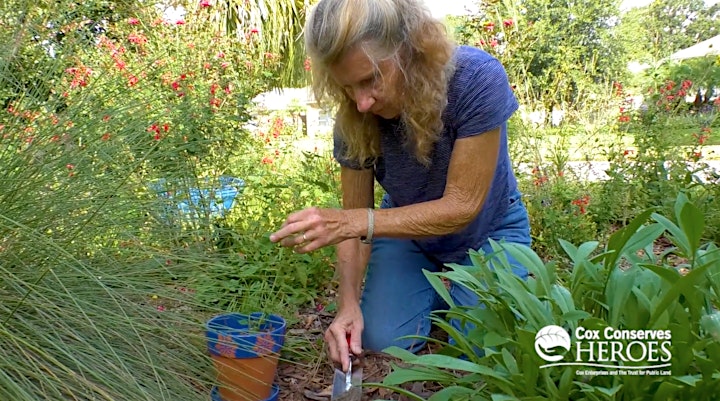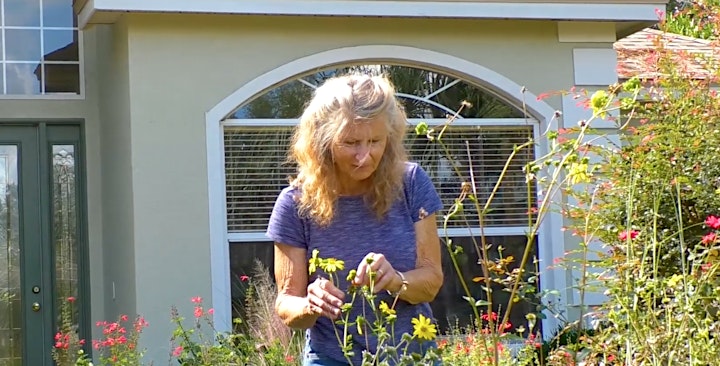 Related Events