Spooky & Gay: Picnic Cabaret
October 29, 2020 @ 8:00 pm

-

9:00 pm
An outdoor Halloween performance celebrating all things spooky and gay … all from the comfort of someone's front lawn!
Spooky & Gay Picnic Cabaret
Hey you! Do you like spooky things? Do you like gay things?!
This outdoor Halloween bonanza features comedy hijinks, scary stories and a special guest entertainer from the Central Florida queer community!
Learn why the hook handed man is actually a queer icon, discover the actual true story behind ectoplasm as a party trick and many more frights from award winning local playwright-performer Bruce Ryan Costella.
Performances are socially distanced and limited twelve reservations per performance – only $10 when a reservation is split between four friends!
DATES
October 29th – 31st @ 8pm
Thursday, Friday & Saturday
Purchase of reservations stop three hours before show.
HOW IT WORKS
This entire event takes place in my front lawn! It's massive and can fit a ton of folks.
Instead of conventional tickets, you are reserving a socially distanced patch of lawn large enough to fit 2 to 4 people.
This event is BYOC (bring your own chair) so think folding chairs, picnic blankets, bean bags – whatever will make your butt most comfortable (think symphony under the stars.)
Light snacks and beverages will be available for cashless purchase.
(For more information, please see POLICIES AND PROCEDURES down below.)
ABOUT THE PERFORMER
Bruce Ryan Costella is an award-winning Central Florida based playwright and performer. He has produced and toured productions as BC Theatricals since 2019.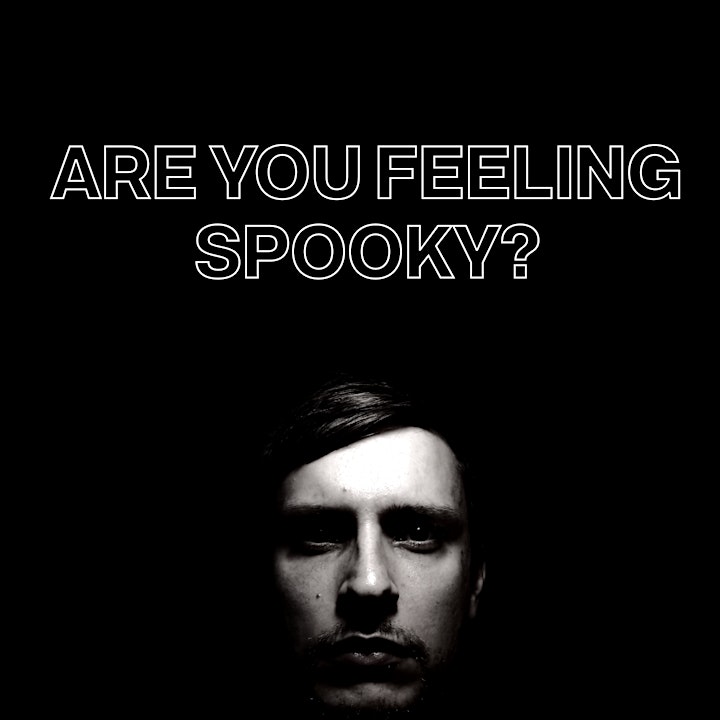 Q&A
Where is the event located and where can I park?
Closer to the event patrons will receive an email including the address and nearby parking. Under no circumstances should you visit the address with questions nor should it be given to patrons who are not included in your reservation. They will be turned away.
How do reservations work?
The lawn has been partitioned out to comfortably accommodate 2-4 patrons per reservation space. This is to ensure social distancing measures can be followed safely. It is also to your benefit – a $40 reservation split four ways is only $10 a head.
Is this event family friendly?
This is intended as a mature Halloween event and is not suggested for patrons under the age of sixteen. But who knows, maybe you have a precocious kid! I'm not a parent.
POLICIES AND PROCEDURES
PLEASE READ THE FOLLOWING BEFORE PURCHASING:
Reservations are socially distanced from other patrons to allow for safe viewing of the performance. Each reservation can fit up to four (4) patrons comfortably. Patrons must wear masks for the duration of the performance, with removal only permitted when eating and drinking.
Reservation DOES NOT include seating – please bring your own beach chairs, camping chairs or picnic blankets. Please also be respectful of other surrounding patron's sightlines concerning the stage.
Treats and beverages will be for sale at each performance through cashless transactions. Patrons are permitted to bring small snacks but are encouraged to be responsible for removal all personal litter, trash and debris from the premises to keep the space clean for future patrons.
Costumes not mandatory but are encouraged!
There is no public restroom on premises – this is literally someone's private home. We must politely suggest patrons relieve themselves before the performance. Hand sanitizer will be available for use.
This is intended to be a safe event and an invitation to a private home.
If at any point a patron's behavior makes the event unsafe, disrespects the wishes of the host, or does not adhere to the policies and procedures noted here you will be asked to leave the premises without refund.
Related Events