Stencils & Spray Paint 101 w/ SKIP @ Sam Flax (Jan26)
January 26, 2020 @ 1:00 pm

-

4:00 pm
Learn how to cut Stencils & use Spray Paint with Orlando artist, SKIP.
Come learn how to cut stencils and how to use spray paint with Orlando artist, SKIP.
Spring class dates:
Sundays, January 26th, February 23rd, and March 29th
This Spring 2020, Sam Flax Orlando art store introduces a new series of art classes held in their recently remodeled Colonial location. One of the notable local artists teaching in this series is SKIP, who hosts an entry-level course entitled, An Introduction To Stencils & Spray Paint w/ SKIP. His class focuses on learning the basics of creating and cutting stencils, as well as the fundamental techniques needed to achieve a professional end result when using spray paint. This class is perfect for artists of all mediums, casual hobbyists, or just those who are looking for a fun and engaging weekend activity with your partner or friends.
SKIP's introductory-level stencil class is held each month. Repeat students have a unique opportunity to advance their knowledge and experience with creating stencils by registering for additional classes. This class is not intended for children under the age of 12, and children under the age of 18 must have a parent or guardian present.
We are very proud to have SKIP's class included in our Sam Flax Orlando artist class series, and we are excited for this amazing lineup of art classes taking place this Spring!
Students can register for classes in-store or online, or over the phone by calling 407-898-9785. All registered students also receive a discount on Sam Flax art products.
Spaces are limited so reserve your spot today!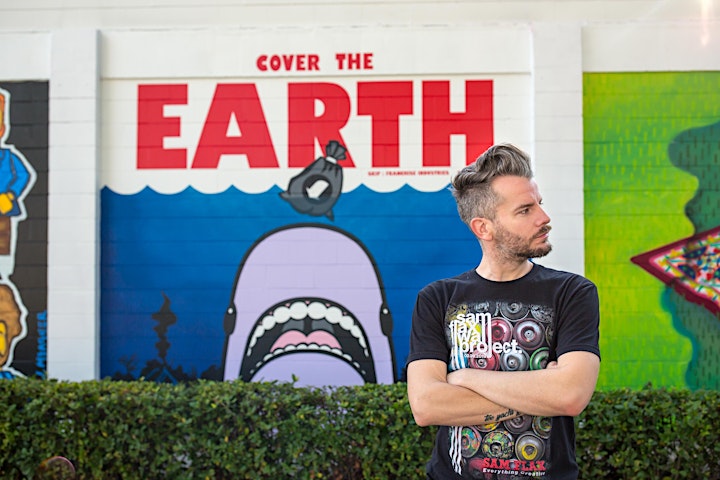 Related Events