'The Golden Age of New York's Radio Disc Jockeys' Webinar
March 26 @ 3:00 pm

-

5:00 pm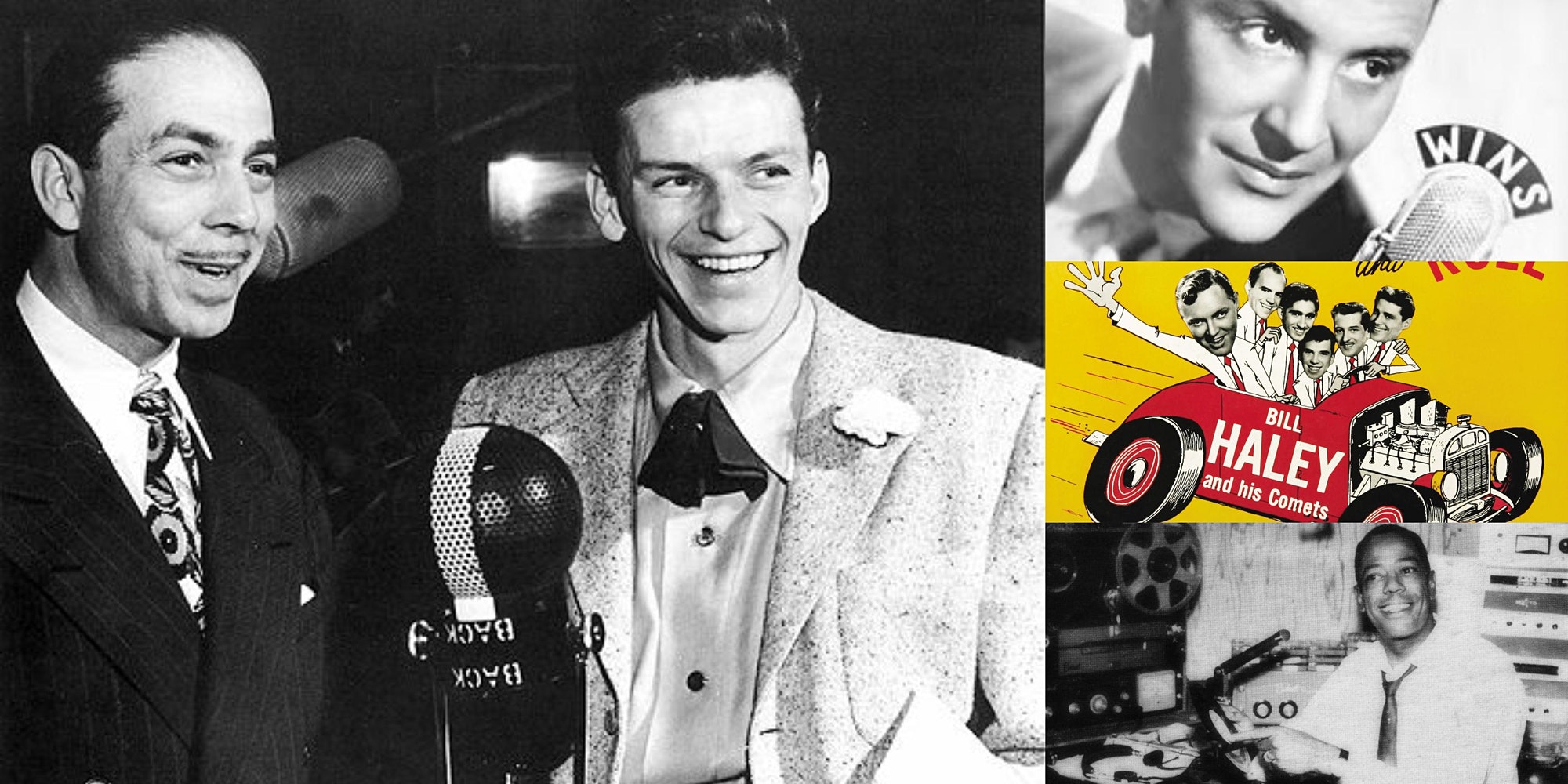 Can't make it live? Register and get access to the full replay for one week!
New York Adventure Club | www.AdventureClub.com
While radio broadcasters were filling the airwaves with live and pre-recorded tunes throughout the early 20th century, it wasn't until the 1930s when they went from quiet hosts behind the record player to vocal personalities who could singlehandedly make or break an artist's career. It's time we rewind back to the Golden Age of radio to uncover the lasting legacy of early New York radio disc jockeys and their influence over the American music industry.
Join New York Adventure Club as we explore the history of New York radio through six popular radio disc jockeys during the 1940s and 1950s, and the powerful gatekeepers they became for artists looking to make it big on the national stage.
Led by music preservationist Roger Hall, our virtual experience surrounding New York's influential early radio disc jockeys will include:
A discussion around the evolution of the radio disc jockey, and why New York would become the national hub for the industries most famous personalities
A close look at some of New York's most popular radio disc jockeys, from WNEW's Martin Block and William B. Williams, to WINS' Alan Freed ("The Father of Rock n' Roll) and Murray Kaufman ("Murray the K")
A review of Douglas "Jocko" Henderson, who was one of the first Afro-American disc jockeys to use rhyming jive talk (which later became rap)
Stories of Roger's personal conversations with Bill Randle, named by TIME Magazine as "Top Jock in America" who's credited with helping launch the career of Elvis Presley
The era's most prominent songwriters, like New York-born lyricist Sammy Cahn (who received four Oscars and one Emmy for his songs, all of them recorded by Frank Sinatra) and songwriter Otis Blackwell (who wrote some of Elvis Presley's biggest hits in the 1950s)
Afterward, we'll have a Q&A with Roger — any and all questions about early disc jockeys in New York are welcomed and encouraged!
Can't make it live? Don't worry, you'll have access to the full replay for one week!
See you there, virtually!
*Immediately upon registering, you will receive a separate, automated email containing the link to join this webinar
**For the best possible viewing experience, please ensure you're using the latest version of your internet browser — Google Chrome is the most compatible. Exact technical requirements and a webinar user guide will be shared in the automated confirmation email upon registration.
***A full replay of the experience will be available to all registered guests for up to a week
About Roger
Roger Lee Hall is a music preservationist and a former disc jockey who has been active in music for over 50 years.  He is the author of eight volumes in the Memories and Music series. One of them features his memories listening to New York radio titled, "Peace-Lovin' Blues": Raised on Rock n' Roll. In the 1970s he worked for Bill Randle as his teaching assistant at Case Western Reserve University in Cleveland. Currently, Roger is Director of the Center for American Music Preservation (CAMP), which seeks to keep alive music from America's past.  He has also worked extensively with old recordings and is also director of the American Music Recordings Archive (AMRA). For over 30 years he has been Director of the Sammy Film Music Awards, named in honor of Sammy Cahn. These awards are named for the best recordings of each year and are the longest-running awards for this music.
His official website is located at: www.rogerleehall.com.
Testimonials
"As with most of the programs you have offered – it's the presenters' expertise and deep knowledge of an esoteric topic that is so engaging. And the presenters' enthusiasm on their topics, as well." -Charles
"Opportunity to listen to some voices and themes of disk jockeys from the forties and fifties." -Richard
"Brought back so many wonderful memories. I was singing the songs and the commercial jingles of the disc jockeys. So much fun." -Pam
"Roger imparted a lot of knowledge about the era." -Virginia
"I enjoy all of your webinars, but this was the best yet. Mr. Hall is knowledgeable, pleasant and his selections were superb." -Doris
Disclaimer
By attending a New York Adventure Club experience, you accept our terms of service.
Categories: Virtual, Art & Entertainment
Related Events