The King Lear Project
June 11, 2020 @ 7:00 pm

-

9:30 pm
A dramatic reading of scenes from King Lear as a catalyst for guided discussions about elder care and family dynamics.
The King Lear Project presents streamlined readings of scenes from Shakespeare's King Lear to engage diverse audiences—including older adults, caregivers, and family members—in open, healing, constructive, discussions about the challenges of aging, dementia, and caring for friends and loved ones.
King Lear was first performed in 1606, a year in which a plague ravaged London, and the play is full of references to pestilence. Some scholars even believe that Shakespeare wrote the play in quarantine. Seen through this lens, King Lear seems all the more relevant to framing conversations about the challenges of caring for older adults during the COVID-19 pandemic.
 Featuring performances by Frankie Faison, Amy Ryan, Kathryn Erbe, Marjolaine Goldsmith, David Zayas, and Public Advocate Jumaane Williams.
Directed and Facilitated by Bryan Doerries.
Registered audience members will receive a Zoom link prior to the event. All of Theater of War Productions' events follow the same format:
The actors will read the play.
Four community panelists will kick off the discussion with their gut responses to what resonated with them across time
We will open the discussion to the audience, facilitated by Bryan Doerries. During the discussion, please raise your hand using the button at the bottom center of the screen. If called upon, you will be promoted to speak and you will be visible and heard by the entire audience for the duration of your comments. If you would prefer not to be seen, please disable your video when entering the event.
To experience this event:
Please download Zoom to your laptop or mobile device https://zoom.us/download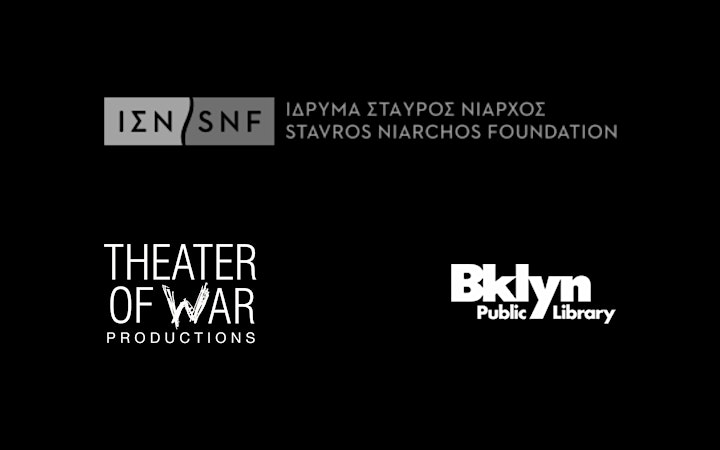 Related Events