The Unreal Garden – Orlando
July 4 @ 1:00 pm

-

8:00 pm
Breathtaking tours in The Unreal Garden provide an interactive stroll through a holographic dreamworld featuring art by Android Jones.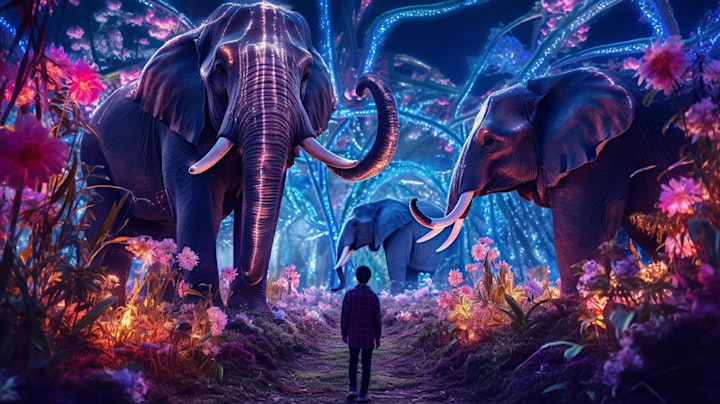 Experience the hit immersive exhibit: The Unreal Garden at Boxi Park Lake Nona in Orlando.
The Unreal Garden is a fully immersive holographic experience divided into multiple acts. Visitors explore surreal landscapes, interact with a variety of animals, and complete puzzles and challenges. The interactive elements and unique behaviors of the mythical animals make it unlike any other immersive experience. It's an unforgettable journey that challenges the mind and stimulates the senses.
Be the first to tell your friends about the future of storytelling with cutting edge holographic headsets also used by NASA (No nausea!).
No experience required, the perfect entertainment option for work parties, friends-night-out, date night, and creating unforgettable family memories.
Ages 7 and up welcome. Please leave the furry friends at home.
Walk-in tickets are available but they often sell out by 2pm so please book in advance.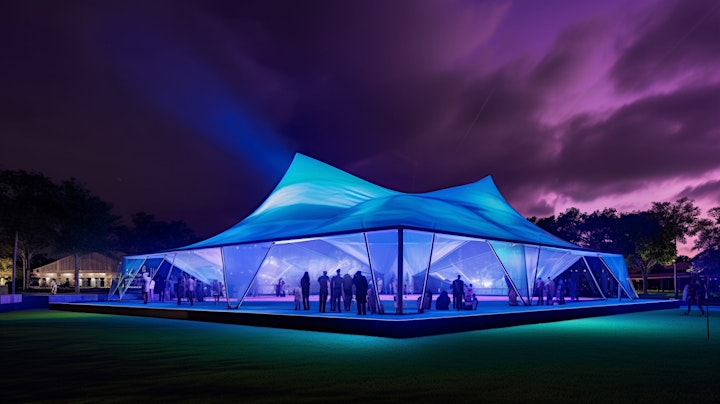 About The Unreal Garden
Are you imaginary? The Unreal Garden takes you on a journey through time and space guided by a butterfly who is convinced that you are a part of her imagination! Interact with the environment, feed the animals, collect all the crystals, and maybe if you're lucky: you'll find your way back home before you turn into a hologram!
The Unreal Garden is perfect for first-time "Verse Walkers". There is no experience required to enjoy the show, but you might not find everything the first time you play.
Remember: Stay curious, look everywhere and touch everything!
Getting To The Venue
Check-in at the Verse Immersive at 6877 Tavistock Lakes Blvd, Orlando, FL 32827.
Frequently Asked Questions
Wait, what is this?
Somewhere between an interactive Alice in Wonderland and a stroll through the forests of Avatar, The Unreal Garden: Escape the Metaverse is an immersive augmented experience which puts you at the center of an engaging story. You'll walk around wearing fully transparent headsets while you see and interact with visionary art and unbelievable creatures.
Do I need to bring my own headset?
Nope, we have you covered! Just bring yourself and your phone for selfies!
How long does the experience take?
Plan on spending between 30 and 60 minutes in The Unreal Garden.
Can I transfer my tickets or get a refund?
All Verse Immersive event tickets are non-refundable. If you are not able to make it to the event, feel free to give your ticket to a friend or family member.
Is the event space wheelchair accessible?
Yes! The event space is wheelchair accessible.