THRIVE: Unplugged
July 24 @ 7:30 pm

-

9:00 pm
Join us for a special "unplugged" performance of THRIVE
THRIVE: Unplugged
Saturday, July 24, 2021
CityArts (39 S. Magnolia Ave.)
Doors: 6:30 p.m.
Show: 7:30 p.m.
Featuring: Logan Anderson, Anthony Mauss, Elizabeth Brendel Horn, and Ha'Ani Hogan
Directed by Danielle Ziss
Presented by Orlando Story Club | Produced by Downtown Arts District
THRIVE is a production featuring the real-life journeys of four people living in our community. Their stories will take you through depths of emotion and understanding that only true stories can create. Through music, visuals, and other forms of artistic expression, the storytellers illustrate how their experiences taught them to thrive.
THRIVE is an original storytelling play that debuted at Orlando Fringe 2021 and SOLD OUT its entire run!
Doors open at 6:30 p.m. for guests to enjoy drinks at the CityArts bar and roam the galleries. The show begins promptly at 7:30 p.m.
Space is limited, so get your tickets ASAP! Seating is first-come, first-served.
*Ticket sales directly support the performers.
REVIEWS
"Thrive," from the Downtown Arts District, also will leave you smiling — at the resilience of the human spirit. Four storytellers of the Orlando Story Club recount real-life experiences with humor and heart. Music, movement and props add flavor to the stories' meat, and all are delivered with dignity and a bracing can-do spirit. If theatrical polish ever wears thin, the rawness and realness carry the performers through. – Matt Palm, Orlando Sentinel (May 16, 2021)
In a Fringe Festival filled with superheroes, self-aware refrigerators and other fantastic beasts, Thrive is a place where you can encounter the most exotic creatures of all: actual human beings. Four brave members of the Orlando Story Club are getting on stage and publicly exposing their real-life narratives about overcoming adversity through overwhelming honesty…Director Danielle Ziss should be applauded for helping these four fascinating individuals tell their stories with authenticity and a minimum of distracting artifice. – Seth Kubersky, Orlando Weekly (May 18, 2021)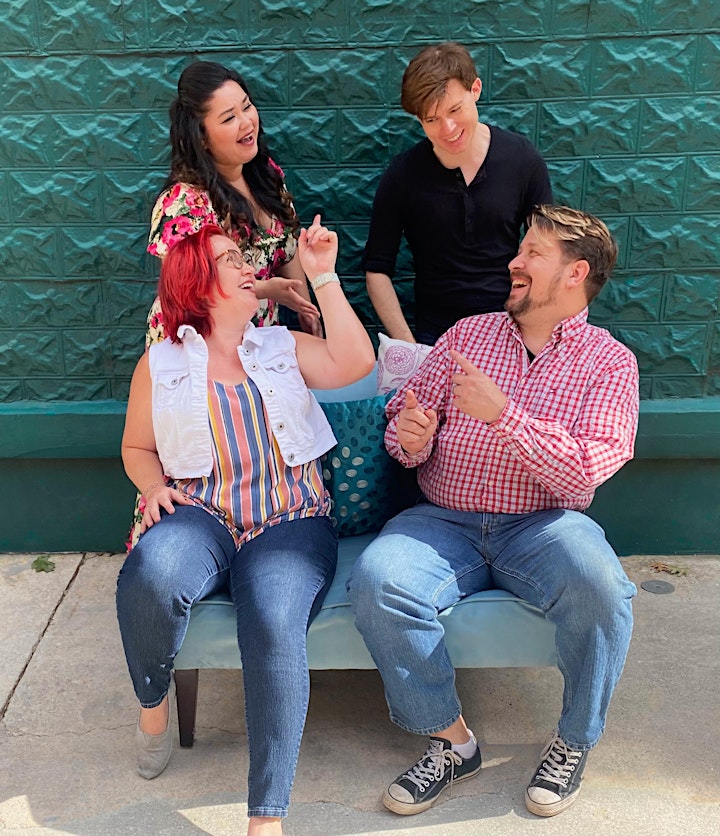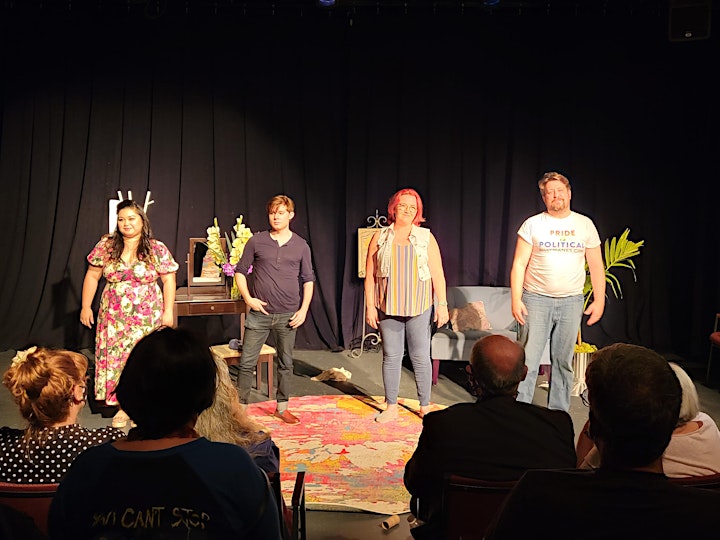 Related Events