TOTAL PUNK TURNBUCKLE TUESDAYS!!!!
January 19, 2016 @ 10:00 pm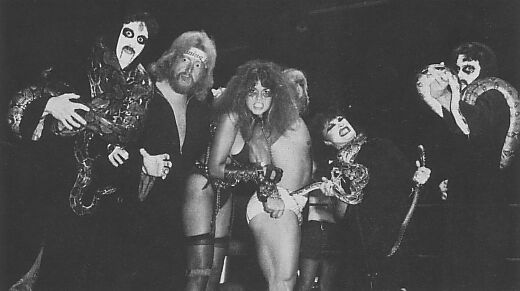 Starting the second week of January Total Punk is taking over Will's Pub every Tuesday night. We'ill be spinning punk and hard rock records and showing the best of 70's and 80's Florida Wrestling. Gordon Solie on the stick, Kevin Sullivan worshiping Satan, and Terry Funk getting rascally. Featured matches each week as well as the occasional live band, trashy movie, and we might even give you popcorn. No cover, killer drink specials, great tunes, and tons of vintage wrestling.