The Municipal Planning Board has approved new plans for the Broadstone Lakehouse project, to be located on the northern shore of Lake Ivanhoe.
The proposed residential tower will replace the Baldwin-Fairchild Funeral Home [GMap] with its historic rooftop neon sign.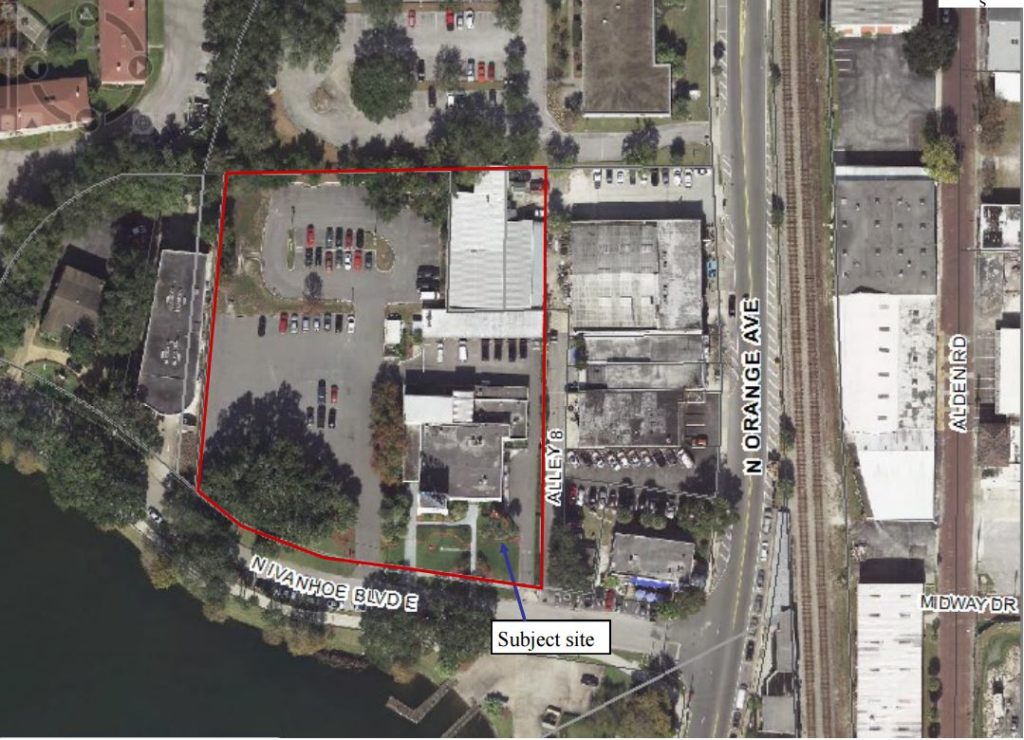 The developers have reduced the development by one story, for a total of nine, and brought the proposed number of living units from 288 to 260. Alliance Realty was allowed a bonus of 70 units by making the project Mixed Use with the construction of 33,158 SF of office space.
The MPB had previously rejected the plan as being out of character with the surrounding district and requested that it be work-shopped with the community more, before being resubmitted to the City. Since that set back, the developers have incorporated plans for a bottom-level  2,574 SF cafe on the lakeside of the building and public art components.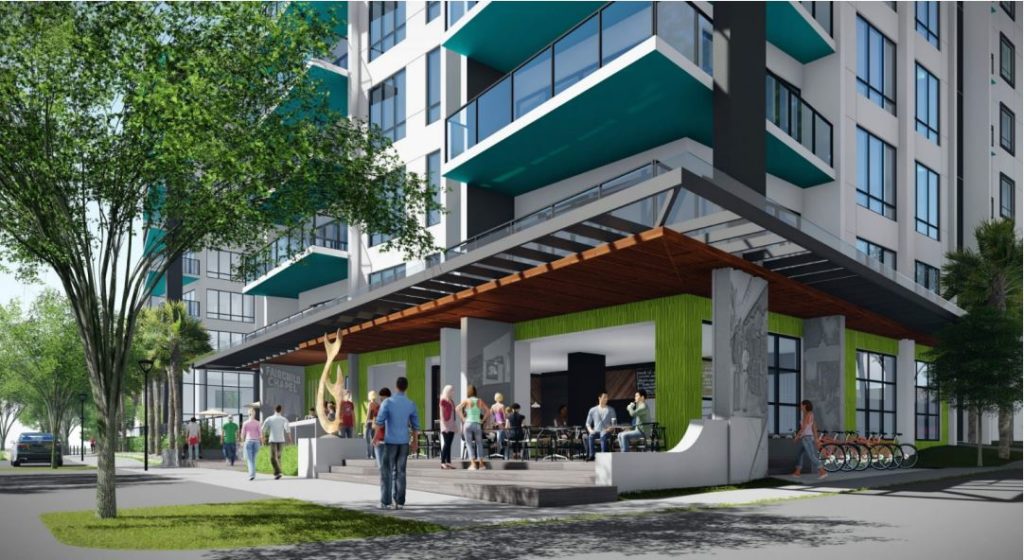 The Development team will be responsible for a $214,500 Parks Impact Fee for nearby Gaston Edwards Park, upon their final permit plan review.
Orlando resident Tom Young submitted the following letter to the City, in regards to his opposition to the plan.