How often are you telling your friend "I read it on Bungalower" when you're telling people what's going down in The City Beautiful? Our award-winning local news website stays in business because readers, like you, support us by becoming a "Bungalower Buddy."
Join today and in addition to simply supporting the efforts of our newsroom, we'll send you loads of perks like access to premium newsletters including daily stories in your inbox, invites to private events, discounts to local businesses, and early access to limited edition swag.
Choose a monthly or annual donation. Once you've contributed more than $20 that makes you a VIP Key Holder and makes you eligible for a special Bungalower Buddy key chain that unlocks our buy local program – a growing database of local businesses that will offer you special discounts just for being an awesome Bungalower supporter.
We will be mailing out new shipments each month so keep your eyes peeled on your mailbox!

CURRENT KEYHOLDER DISCOUNT LOCATIONS INCLUDE:
🛍️ – shopping, 🌭 – food, 🍺 – beer, 💪 – health and wellness, 🤗 – fun activity

AUDUBON PARK
BALDWIN PARK
COLLEGE PARK
DOWNTOWN
HOURGLASS DISTRICT
IVANHOE VILLAGE
MILLS 50
MILK DISTRICT
SODO
THORNTON PARK
WINTER PARK
OUT OF BOUNDS
Thanks for your support and thank you for choosing us as your hyper-local news service!

WHAT ARE PEOPLE SAYING ABOUT US?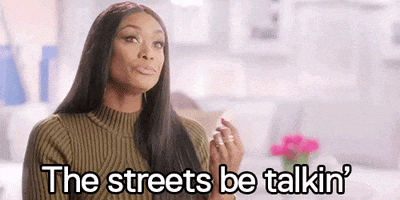 "We love the Bungalower. You are bright light in a dark world. Thank you for highlighting what makes our community special and helping our small business community thrive."
– Kelly cohen




"Thank you for the great service you provide us locals, and for supporting"
– chef crystal Clarke

"Your newsletter/email is the one I always stop and read when it hits my inbox. Thank you!"
– jess mahoney

"You all rock!"
– veronica boehm

"Thank you guys for making life in Orlando great 💜"
– Elizabeth donovan

"Heard you guys one time on the Jim Colbert show. Saw your website (which is awesome) I know this is a local band of good guys I wanted to support."
– TODD JEFFERSON

"Just moved to Colonial Town North in December, an I just want to thank you guys for unlocking all the bungalow neighborhoods for new residents like myself. Love "Bungalower and the Bus" too! Thanks for everything!"
– CHRISTOPHER TEIXEIRA

"You asked us at bingo and how could we resist?"
– LUIS HIDALGO

"I feel like I know things now."
– DAVID WITWER




"Seriously love what Bungalower has done for Central Florida media."
– LAUREN LEETUN