An Evening with Karen Allen, featuring Starman
April 11, 2021 @ 7:30 pm

-

10:30 pm

Various prices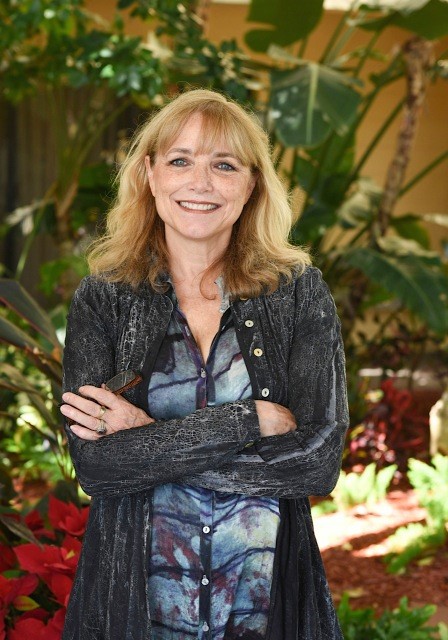 Directed by: John Carpenter
USA, 115m, Rated PG
Karen Allen is an award-winning actor and director. After making her film debut in National Lampoon's Animal House, she became widely known for her portrayal of Marion Ravenwood in Raiders of the Lost Ark opposite Harrison Ford. She would later reprise this role in Indiana Jones and the Kingdom of the Crystal Skull. She has starred in over 50 films and done many roles in television projects as well. Select film credits include Starman opposite Jeff Bridges, Scrooged opposite Bill Murray, The Perfect Storm with George Clooney, The Glass Menagerie opposite Joanne Woodward and John Malkovich, The Wanderers, Shoot the Moon opposite Albert Finney, Until September opposite French actor Thierry Lhermitte, A Small Circle of Friends, White Irish Drinkers, Bad Hurt, and Year by the Sea.
In 2019, she was nominated for an Independent Spirit Award for Best Actress for her performance in Colewell. The film was also nominated for the Independent Spirit John Cassavetes Award. She recently completed roles in the feature film Unsinkable, Quibi's 50 States of Fright, and Netflix's Things Heard and Seen opposite Amanda Seyfried.
Karen has starred in numerous plays both On and Off-Broadway. She also directs, having most recently directed John Patrick Shanley's play Outside Mullingar with Jeff DeMunn and an award-winning film version of Carson McCullers' short story "A Tree. A Rock. A Cloud." She is a lifetime member of the Actor's Studio.
Starman:
Master of horror John Carpenter (Halloween, The Fog, The Thing) changed direction with this surprisingly sweet, uplifting, and offbeat romantic science-fiction odyssey featuring two stellar performances. Answering a NASA message intended for aliens, a space being tries to contact mankind, but his spacecraft is shot down over Wisconsin. Scrambling, the so-called Starman (Oscar® nominee Jeff Bridges, The Big Lebowski) arrives at the remote cabin of a distraught young widow, Jenny Hayden (Saturn Award Best Actress nominee Karen Allen, Raiders of the Lost Ark), and clones the form of her dead husband. Determined to reunite with a vessel from his home planet in three days or he will perish, Starman convinces Jenny to drive him to Arizona. But hot on their trail are hostile government agents, intent on capturing him—dead or alive.
Aided by an evocative, Golden Globe® nominated score by Jack Nitzsche and excellent special visual effects from Lucasfilm's Industrial Light & Magic, Starman magically blends elements of E.T. the Extra-Terrestrial, Close Encounters of the Third Kind, and even The Man Who Fell to Earth, to give us one of the more touching love stories and best genre films of the 1980s.
Ms. Allen will appear for a live Zoom Q&A after the film.