Atlas Obscura: Dino 101
September 18, 2020 @ 9:00 pm

-

10:00 pm
Who says dinosaurs are just for kids?
Attention dinosaur nerds and science stans! Join Dustin Growick, host of the YouTube channel The Dinosaur Show, and leader of Atlas Obscura's Dinos and Dunes in the Colorado Desert trip, and Kristina Gustovich, middle school teacher, geologist, improviser, and museum megastan, for an interactive, adults-only dinosaur party.
Each live, Friday night session of Dino 101 will have a different adult-focused, dinosaur-inspired theme, replete with a bingo board drinking game.
Since we'll be participating from the safety of our homes, drinking and drawing and learning is very encouraged! Grab your favorite pens and/or colored pencils, because the very first thing we'll do is intro the Dino of the Day. At the end of the adventure we'll zoom around the room viewing your tipsy paleoart masterpieces. Next, it's time for everyone's favorite game, Dino or Not a Dino?!, in which we'll put your dinosaur knowledge AND bullshit detector to the test. We'll then mix in a mini-scavenger hunt and some interactive and irreverent paleontology trivia (e.g. Did T. rex have feathers?, Which Jurassic Park movie was the worst?, How big was a Brontosaurus member?)
Part party, part class, 100% adventure—come nerd out with the Dino 101 quaranteam as we prove why dinosaurs are the greatest group of animals to ever walk the face of the Earth.
Don't miss any of our upcoming shows:
September 18: Dinosaur Brains & Intelligence
Which dinosaur was the smartest? Which was the dumbest? Corvid expert Dr. Kaeli Swift (@corvidresearch) joins us to talk bird, dinosaur, and human intelligence as we discuss how we could possibly measure the smarts of animals who literally haven't had brains for millions of years.
September 25 ("Fan Favorites" Week): Dinosaur Roast
"Fan Favorites" week?! If you're a hardcore Dino 101 fan, you know that literally every dinosaur is "a fan favorite", so we're flipping the script and dragging the weirdest, derpiest, and downright ugliest of these Mesozoic wonders. But remember, friends, we roast out of love. We roast…out of love.
October 2: Science Raps with Tom McFadden
Science Rap Academy's Tom McFadden (@ScienceWithTom) joins us to talk about teaching science thru hip-hop, takes us dig by dig thru his Fossil Rock Anthem, and even helps us write a few dank dino bars of our own.
October 9: Fieldwork with Shaena Montanari
Real life dinosaur scientist Dr. Shaena Montanari (@DrShaena) joins us to talk about scouring the globe in search of the dopest of fossils. What is fieldwork actually like? What happens when you find a fossil? Where do you go to the bathroom in the middle of the Mongolian desert?
October 16: Flying reptiles with Michael Habib
Just because the first vertebrates on the planet to achieve powered flight weren't dinosaurs doesn't mean they're not absolutely badass. Pterosaur expert and Professor of Integrative Anatomical Sciences at USC, Michael Habib (@aeroevo), joins us to break down the biomechanics of the largest animals to ever take flight.
October 23: Marine Reptiles with Kiersten Formoso
No dinosaur ever lived exclusively in water, but we felt bad excluding 71% of the Earth. So we're bringing back meme champion and Vertebrate Paleobiology & Functional Morphology PhD student Kiersten Formoso (@Formorphology) to talk about the animals that ruled the Mesozoic seas—Mosasaurs, Plesiosaurs, and Ichthyosaurs.
——————————————
Once registered, you can access the Zoom room 65 million years in the making for this experience through your confirmation email or Eventbrite account.
This event is one of Atlas Obscura's new Online Experiences. At Atlas Obscura, our mission has always been to inspire wonder and curiosity about the incredible world we all share. Now, more than ever, there's a need to stay connected—not only to our sense of wonder, but to each other. Follow and share the hashtag #AOExperiences for inspiring stories, more incredible online experiences, and live streams with Atlas Obscura and our friends.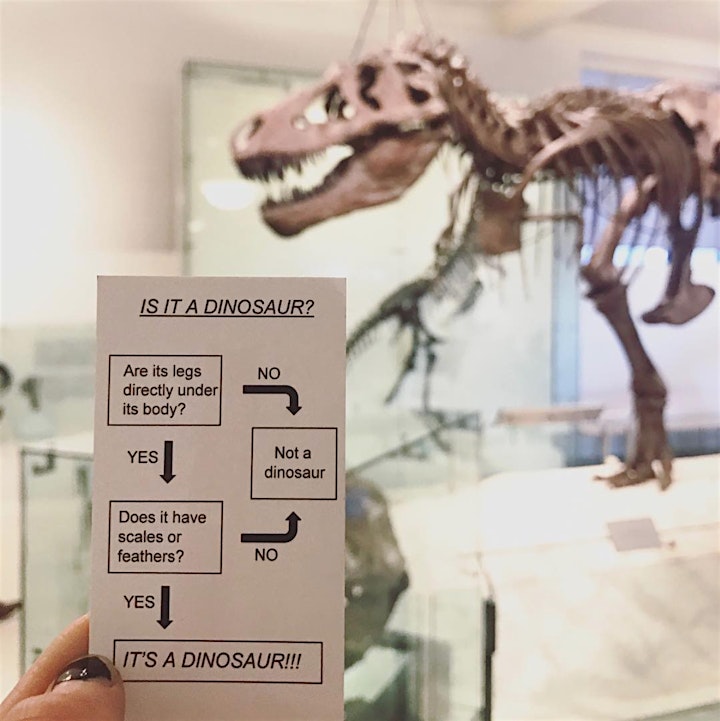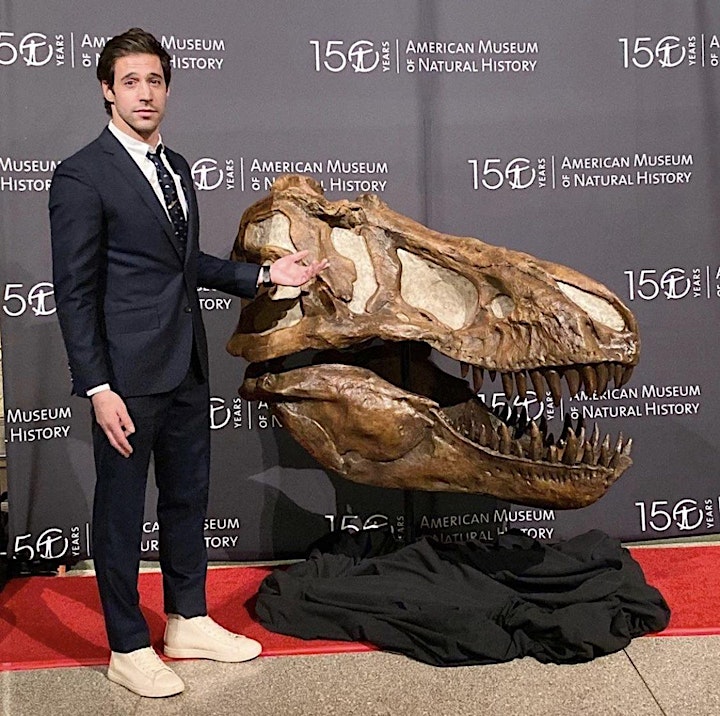 Related Events