DaBaby, Toosii, & the Billion Dollar Baby Experience (LIVE) Orlando
April 17 @ 5:00 pm

-

10:00 pm
DABABY & the Billion Dollar Baby Experience PERFORMING LIVE at the Orlando Amphitheater on Saturday April 17th.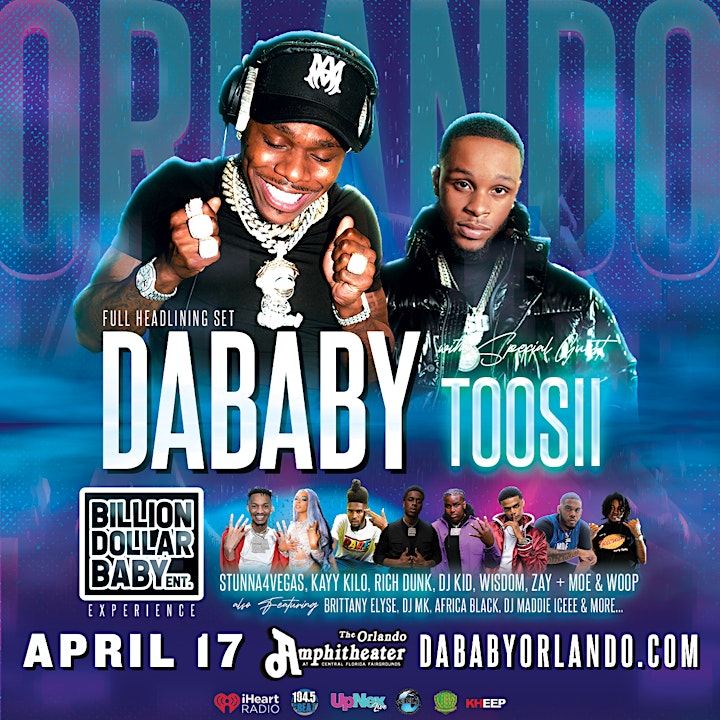 Orlando, get ready for the return of DaBaby and Friends to the Orlando Amphitheater! DaBaby with Supporting Artist Toosii and more from the Billion Dollar Baby Entertainment family will be Performing LIVE at the Orlando Amphitheater on Saturday, APRIL 17th, 2021 with DaBaby's Full Festival Stage Production!
For more information email – [email protected]
DABABY
TOOSII
+ THE BILLION DOLLAR BABY ENT. EXPERIENCE
STUNNA4VEGAS, KAYY KILO, RICH DUNK, DJ KID, WISDOM, ZAY + MOE & WOOP
ALSO FEATURING: BRITTANY ELYSE, DJ MK, AFRICA BLACK, DJ MADDIE ICEEE & MORE…
VIP ADMISSION *LIMITED QUANTITY*
Closest to the Stage Viewing Area
VIP Express Entry
Access to VIP Exclusive Bars
Access to VIP Restrooms
Access to VIP Lakeside Lounge
Free Parking
LOOKING FOR VIP TABLE OPTIONS? SEE MORE INFO AND TABLE MAP BELOW!
THIS IS AN ALL AGES EVENT
DaBaby's Billion Dollar Baby Experience Orlando is an outdoor concert showcasing a headlining Festival Set by DaBaby at the Orlando Amphitheater. The event will feature curated local Food Trucks, local Specialty Vendors, and Interactive Activations for All Attendees.
This event is presented by WRLD Entertainment and has a focus on providing a fun and safe experience for our attendees by taking the proper safety precautions. The WRLD Entertainment team would like to reassure our attendees that we will be following Covid-19 guidelines. Masks will be required at All Times for Entry and Sanitizers will be easily accessible throughout the venue.
Please follow us on Instagram or Facebook @WRLDent @WRLDfair and shoot us a DM or email us at [email protected] for any questions or concerns you may have in regards to the event.
SPONSORS OR VENDORS – Contact us at [email protected]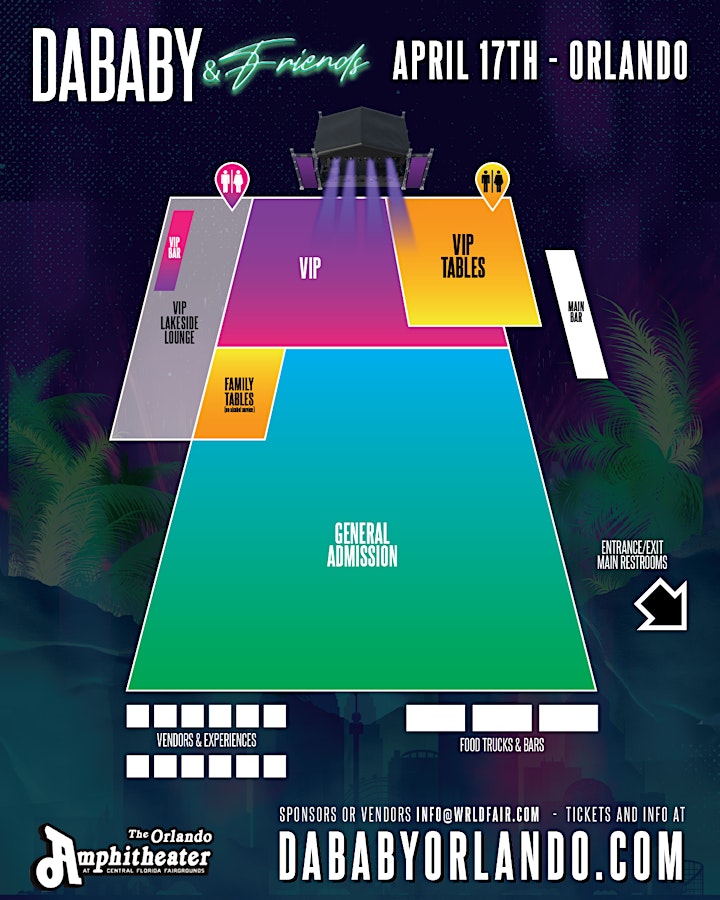 TABLES & BOTTLE SERVICE OPTIONS
LOUNGE TABLES FOR GROUPS OF 6+ (starting at $2,500)
Lounge Seating for 6+ People
Dedicated VIP Table Restrooms
Includes 6+ VIP Table Tickets
Includes 2-3 Premium Bottles
HIGH-TOP TABLES FOR SMALLER GROUPS (starting at $1,250)
Stool Seating for up to 4 People
Dedicated VIP Table Restrooms
Includes 4 VIP Table Tickets
Includes 1 Premium Bottle
FAMILY TABLES *no-alcohol service* (starting at $1,000)
Picnic-Style Seating for 4+ People
Slightly Elevated Hill Viewing Area
Includes 4 VIP Family Table Tickets
To reserve your table contact us at [email protected]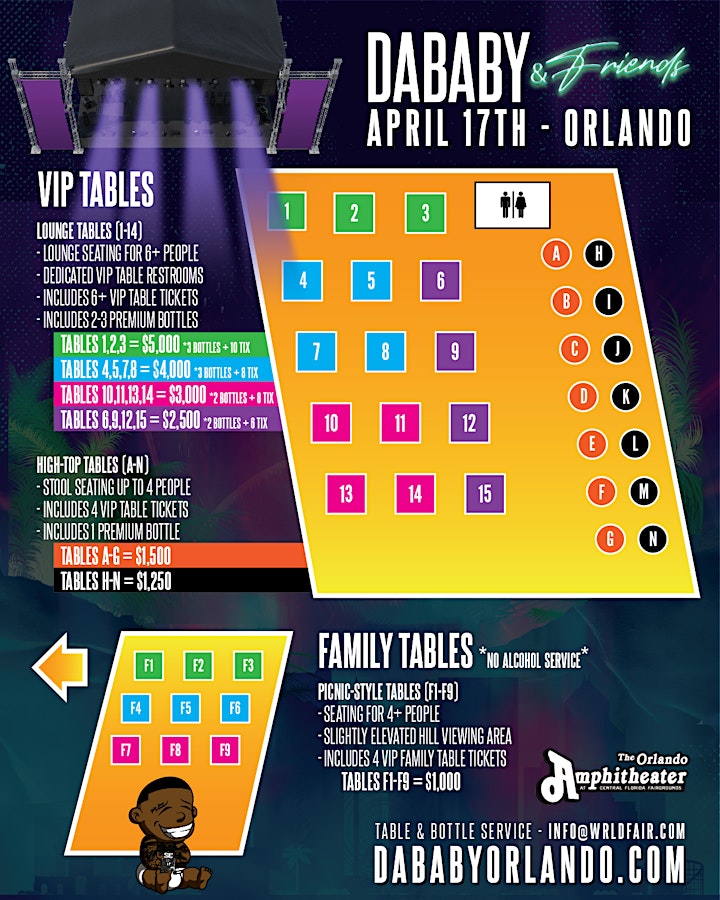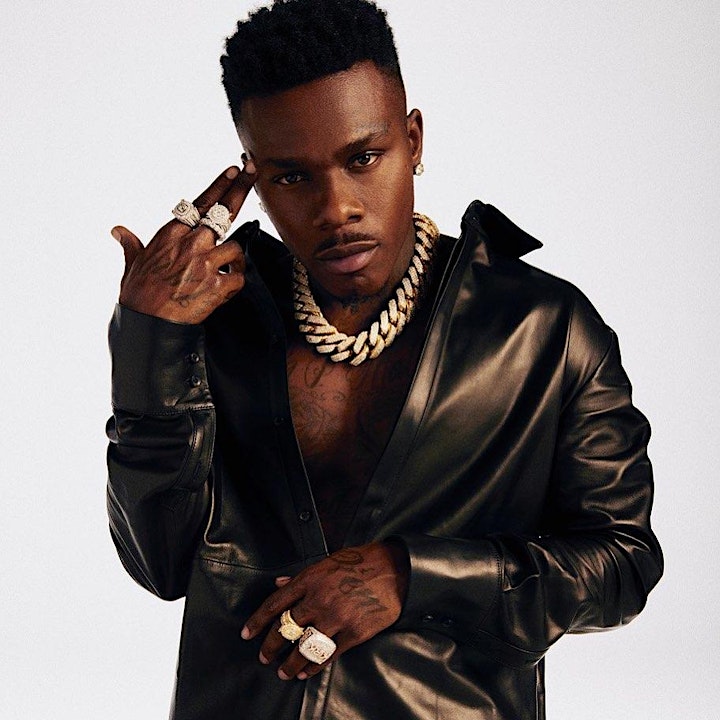 OVER 1 BILLION PLAYS ON SPOTIFY (for "ROCKSTAR")
#4 Top Artist of 2020 – Billboard
4 – Grammy Nominations for 2021 (including Record of the Year for "ROCKSTAR") *Watch his performance LIVE on 3/14/21
2020 WINNER – iHeartRadio Music Awards (Hip-Hop Song of the Year)
2020 WINNER – iHeartRadio Music Awards (Best New Hip-Hop Artist)
2020 WINNER – BET Awards (Best Male Hip-Hop Artist)
2019 WINNER – BET Awards (Best New Hip-Hop Artist)
And over 40 Awards Nominations since 2019
About DaBaby:
Rapper DaBaby dove headfirst into music, making a sharp turn from petty crime and legal issues to pursuing rap full-time with no previous experience. Beginning in 2015 under the name Baby Jesus but soon altering that to DaBaby, the Charlotte, North Carolina rapper ambushed the music industry with constant mixtape releases, making waves with tracks like 2016's "Light Show" as well as performances at South by Southwest in 2015 and 2017. His style grew progressively harder and more aggressive as his discography expanded, with melodic and lighthearted flows becoming more confident and fluid by 2018's Blank Blank mixtape.
DaBaby was born Jonathan Kirk in Cleveland, Ohio, in 1991. By age six, he'd relocated to Charlotte, and spent his adolescence engaged in street life. In December 2014, Kirk made a quick decision to become a rapper, taking the name Baby Jesus and issuing his NonFiction mixtape a month later. Never having been on a stage before, he headed to South by Southwest in the spring of 2015 and began making a name for himself with his visceral live performances. Kirk changed his name to DaBaby, going so far as to explain the "political reasons" for this decision in the lyrics to "DaBaby (Intro)," a short introduction to 2016's God's Work Resurrected, his first mixtape under the new moniker. This release featured a cameo from Boosie Badazz and began to attract the attention of fans and peers alike.
Multiple mixtapes followed in the coming months, with 2017 offerings Billion Dollar Baby, Baby Talk, Baby Talk 2, 3, and 4, and Back on My Baby Jesus Sh!t. 2018 continued in a similarly prolific fashion with Baby Talk 5 and Blank Blank. In November of that year, while shopping with his family at a Walmart in Huntersville, North Carolina, Kirk was approached by several men. An altercation occurred and gunfire ensued, resulting in the death of 19-year-old Jalyn Domonique Craig. Kirk, while involved in the dispute, did not admit to firing the fatal shots and was not charged with any crime connected to the incident.
DaBaby's regional acclaim and endless hustle led to a major-label deal in 2019 when he signed on with Interscope. The label quickly released the Billboard 200 Top Ten hit Baby on Baby in March of that year, a sharply produced full-length that was preceded by increasingly surreal videos for singles "Suge" and "Walker, Texas Ranger." After a string of features, DaBaby returned to solo work in September of that year, releasing the introspective single "Intro." A deeply personal track that dealt with the death of his father, "Intro" became the first single from his sophomore album, KIRK. Featuring major-label contributions from the likes of Nicki Minaj, Chance the Rapper, and Migos, the album was released later that month and entered the Billboard 200 at number one. DaBaby received two Grammy nominations for "Suge," Best Rap Song and Best Rap Performance. In April 2020, he returned with his third studio album, Blame It on Baby, which featured appearances by Future, A Boogie wit da Hoodie, Ashanti, Megan Thee Stallion, and others. Included on the album was the chart-topping Billboard Hot 100 single "Rockstar" with Roddy Ricch. ~ Fred Thomas (for Tidal)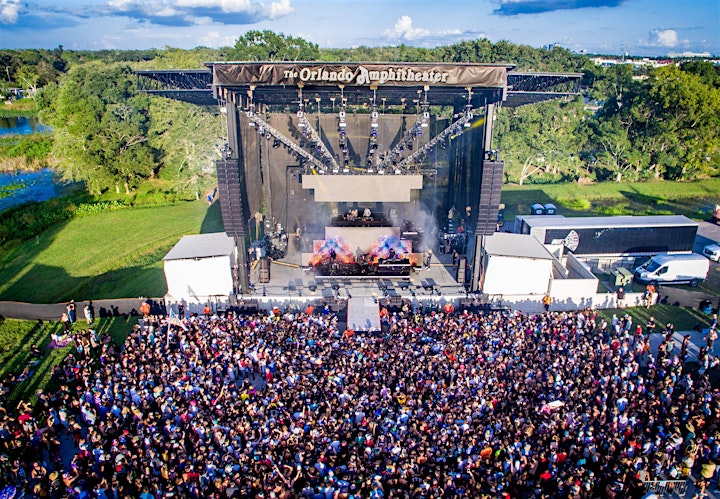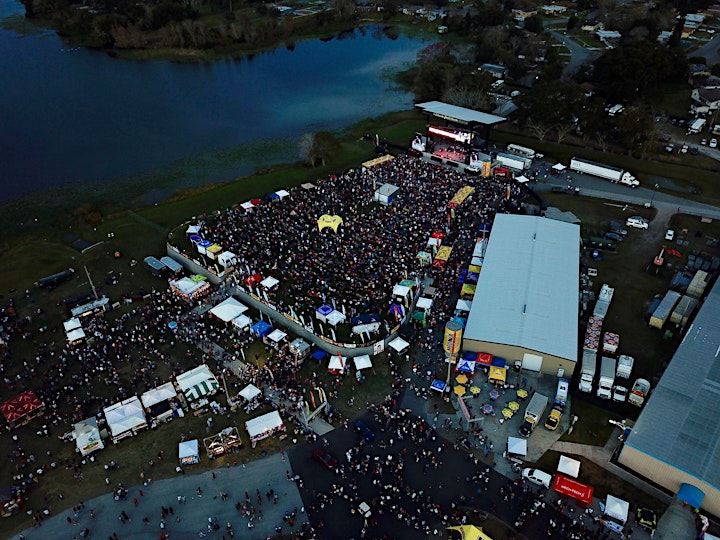 Related Events