Fairvilla University: A Body Positivity Workshop
January 17, 2019 @ 7:00 pm

-

8:30 pm

$15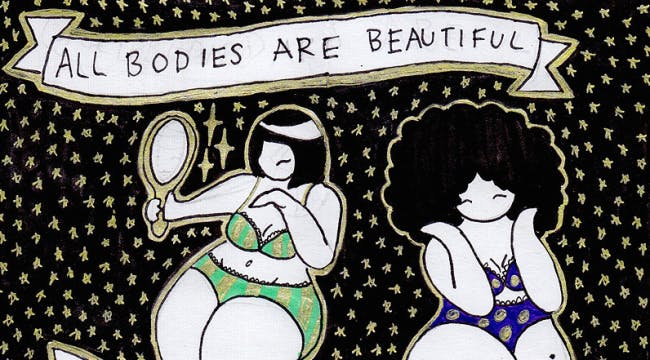 Every January 1st, millions of people promise themselves that THIS year will be the year the change the way they look, and if they love how they look, they will love themselves. Well, what if you didn't have to change to feel perfect? What if you could learn how to love yourself the way you are, what if you are ALREADY perfect? What if you could find wonder, enjoyment and pleasure with your body at any size, any age, any color, or any level of ability and NOT FEEL BADLY ABOUT IT!?!?
Join us at Fairvilla for an inspiring body positive workshop about the types of shame we have all experienced, the things we have been taught to dislike about ourselves and the ways we can shed the shame, hurt and embarrassment and replace it with love, appreciation and wonder. Be surrounded by others like you who want to spend 2019 loving themselves unapologetically and unconditionally.
In this class we will cover:
Learning how to love yourself at any age, weight, color and level of ability
The most common types of body shame & negativity and how that can hurt your sex life
Body Image Disruption and our natural responses
Group activities where we purge shame we've experienced and regain the ability to self-praise unapologetically
Ways you may be perpetuating body negativity/shame unknowingly
Stigmas & Misinformation
Ways to develop a healthy self-image
Tips & Toys to cater to your unique body and needs, to help you begin a body-positive and sex-positive 2019 (and beyond!)
Fairvilla welcomes individuals & couples of ALL genders & orientations.
Attendees 21+ can enjoy free cocktails during the class.
Attendees receive 15% off their entire Fairvilla purchase.
Attendees must be 18 years of age or older.