The Hunchback of Notre Dame
February 8, 2018 @ 7:30 pm

-

February 9, 2018 @ 10:30 pm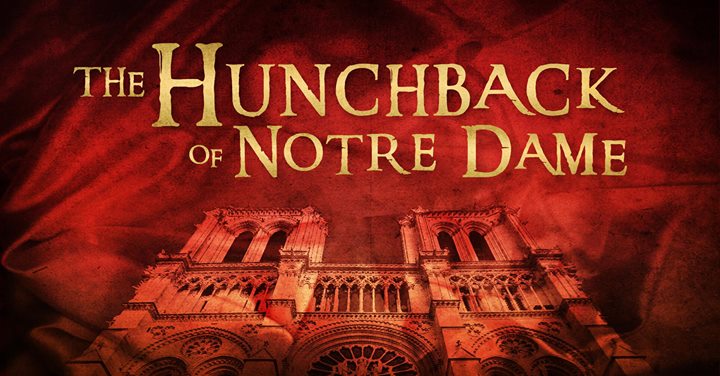 "What makes a monster, and what makes a man?"
// SYNOPSIS
Set in Paris, 1482, a band of travelling players arrives to bring the story of "The Hunchback of Notre Dame" to another audience. The deformed bell-ringer Quasimodo longs for just one day outside the walls of the legendary cathedral, but his master, the righteous Claude Frollo, is determined to shield him from the outside world. When Quasimodo unexpectedly crosses paths with Esmeralda, a gypsy and an outcast herself, he begins to realize there is more to the world, and to the people in it. When fear and judgment threaten the city and the friends he has come to love, Quasimodo must choose whom to trust – and what he is willing to risk for freedom.
Based on the 1831 novel by Victor Hugo and the 1996 film of the same name, "The Hunchback of Notre Dame" bursts into life onstage, framed by the incomparable music and lyrics of Academy Award-winners Alan Menken and Stephen Schwartz. Featuring memorable songs including "Out There", "The Bells of Notre Dame", and "God Help The Outcasts", this vibrant musical returns to Hugo's original material in a hard look at humankind, and shines a light into the dark truths of the world.
// TICKETS & INFORMATION
Visit cfcarts.com for tickets and show times.
This production takes place at Northland Church | 530 Dog Track Road, Longwood, FL 32750
Due to some mature themes, this production is recommended for adults and children age 11 and up.
Presented by Central Florida Community Arts as part of the Broadway Concert Series – A Concert to Benefit the CFCArts Arts & Education Outreach Program.
// ABOUT
Music by Alan Menken
Lyrics by Stephen Schwartz
Book by Peter Parnell
Based on the Victor Hugo novel and songs from the Disney film
"The Hunchback of Notre Dame" is presented through special arrangement with Music Theatre International. All authorized performance materials are also supplied by MTI. http://www.MTIShows.com