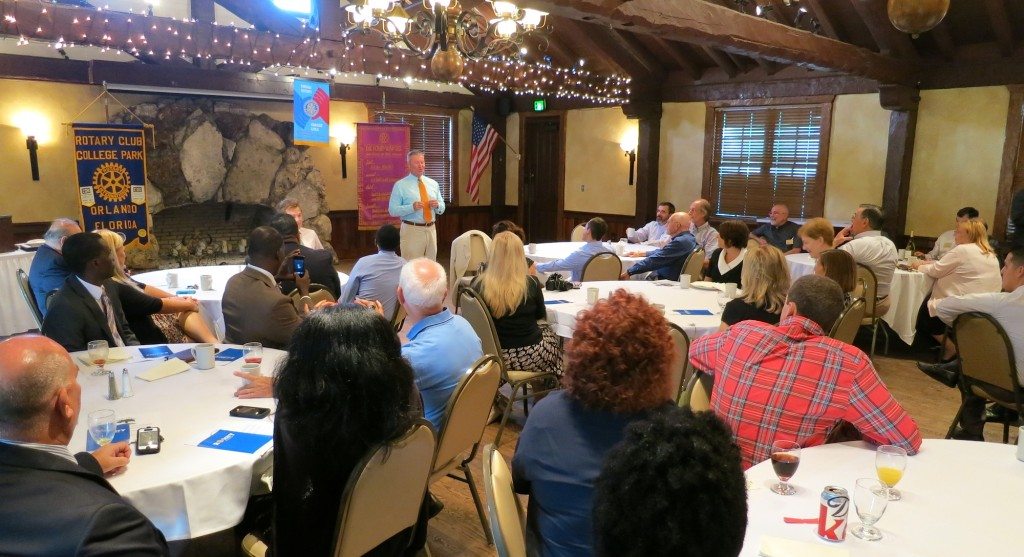 Mayor Buddy Dyer spoke to the Rotary Club of College Park this morning. As part of his talk to his fellow College Park residents he mentioned that he's not immune to what local resident's have to go though, "in fact, my car was broken into just last night on Bryn Mawr Street," he told the crowd gathered at the Historic Dubsdread Ballroom.
Cassandra Lafser a spokesperson for the Mayor tells Bungalower that it is an active investigation and "the Mayor did tell me that he didn't have any valuables in the car and thinks only a coin pouch was taken at this time." A good reminder for all of us to lock our cars.
The College Park Community Paper has a great writeup on his talk to the club which included updates on a lot of projects and the progress being made Downtown.