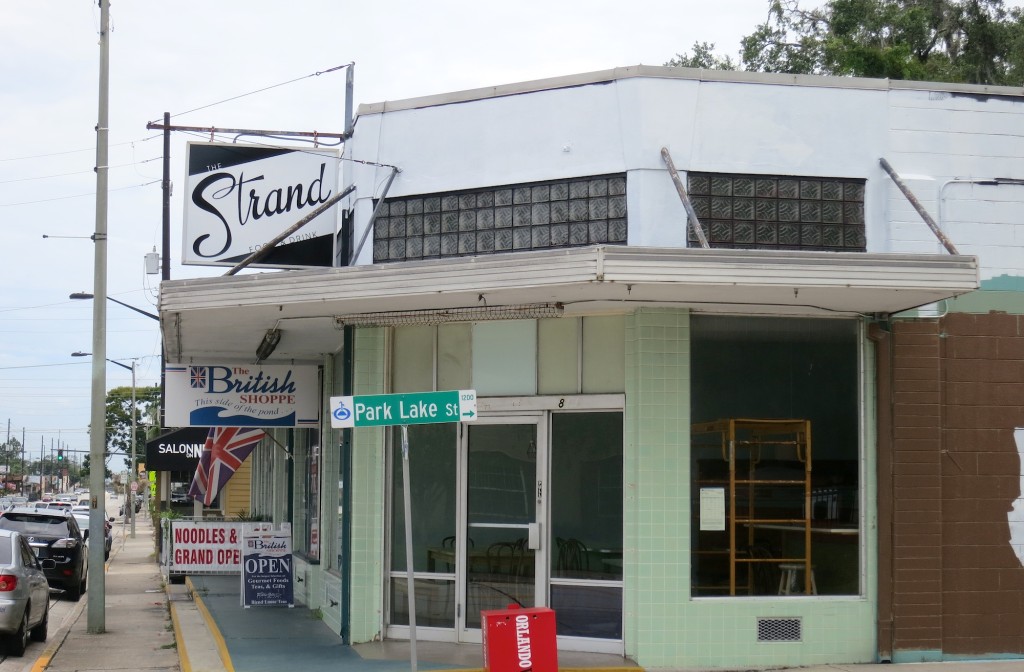 UPDATE December 17, 2013: Photo Tour: The Strand Ready to Open in Mills 50
UPDATE August 22, 2013: The Strand Neighborhood Restaurant Coming to Mills 50
We noticed that there is a sign for a new restaurant at 807 N. Mills Ave. (btw. Park Lake St & Illinois St.). The sign is for The Strand Food & Drink. Neighbors have told us it's going to be some sort of a bistro. Workers started transforming the former Chuck's Diner, however no one was there the two times we went by and the permit in the window has an expiration date of July 7. Anyone know what the plans are for this restaurant?