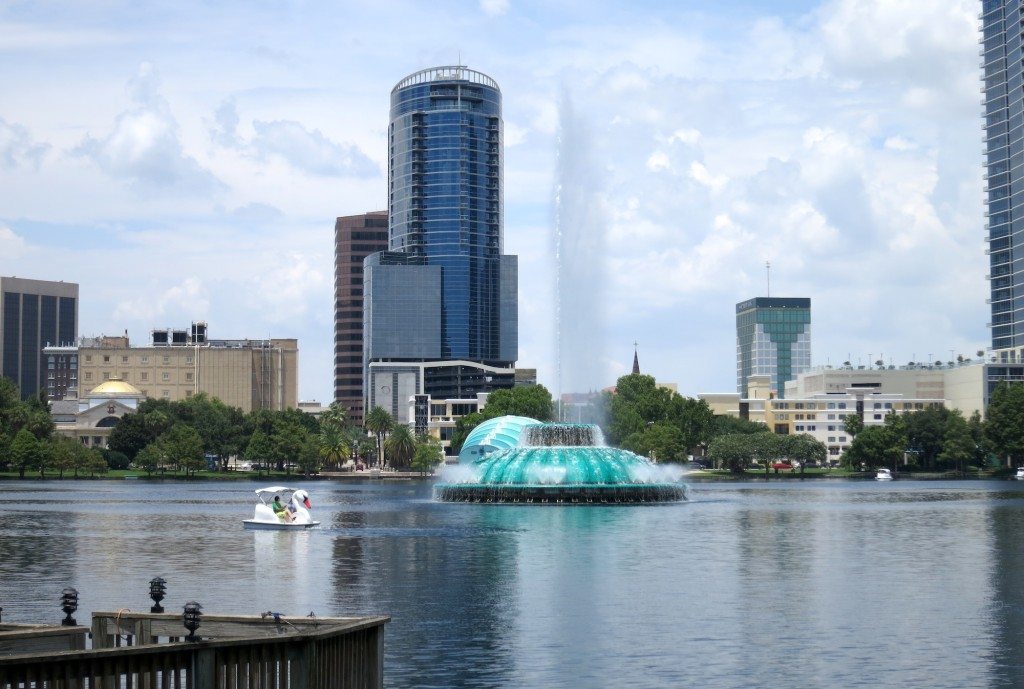 Lake Eola Park will be undergoing a handful or minor enhancements over the next month. The construction will cause Lake Eola to not have any events at the park other than the weekly farmers market. The enhancements include regular maintenance to the amphitheater, addition of the See Art Orlando sculptures, renovation of the Chinese structure "Ting," new power outlets on the brand new Washington street Cul-de-sac and a re-sodding of the north east corner of the park (with the same sod they used on the new area in southwest corner). We're excited to see these changes and we'll be sure to post photos. If you are out and about and grab a photo add it to our Flickr photo group or send us an email at [email protected]
Here are the details from Lake Eola Park Manager Chris Wallace:
The Amphitheater is being resealed, roofing fixed and the building is being painted the same colors, we will be replacing the lights on the back of the Amphitheater as well over the next few months as each ring is supposed to light up. This is all part of our maintenance budget for LakeEola.

We have six major sculptures scheduled to be placed into the park as part of See Art Orlando & championed by Mayor Dyer. The foundations and plaza are being constructed so that when the art sculptures are completed by the artist and are ready, The city can then install them in their correct locations. You can see more about this project at the following link:http://seeartorlando.com/.

We will be renovating the Chinese Structure "Ting" in the NE corner of the lake, this will have wood repaired, LED lighting installed, and re-painted as well, this as well comes out of the Lake Eola Maintenance budget.

We are installing larger power outlets down the Washington Street Cul-de-Sac which has been abandoned by the city and incorporated into the park.  This will allow for Food trucks to pull up and hook up without loud generators being used and can facilitate many events on the East side of the Park. This was part of the renovation project budget and some of final pieces to complete.

After the Sculpture piece is installed in the NE corner, the plan is to re-sod the large NE corner with the same turf that was installed on the new section of the expansion area, of course as funds are available in the budget for FY 2013/2014 for turf dsmaintenance/improvements then this will take place, which we do through most of the parks in the city. This new turf is more tolerable to the large crowds and events we tend to see at Lake Eola.