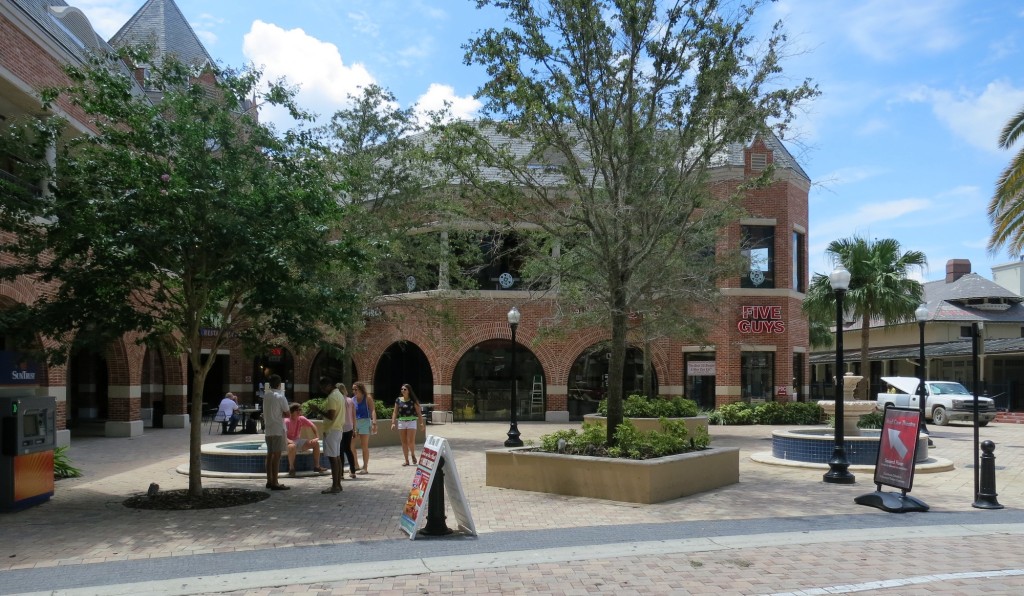 The owners of the 54 West plaza got approval for minor upgrades to the plaza. The improvements for the plaza at 54 W Church St. will go before the Appearance Review Board this month for a second time. They include the removal of the fountains and two oak trees that block the view of the retail tenants. Two trees will be planted on the west side of the property. There are also larger plans for the plaza but at this point those haven't been shared.
The owners opted at the July meeting to come back in August with the complete plans. Once we hear about the final plans we'll be sure to share.
Recently the Five Guys in the plaza closed down and the owners of Graffiti Junktion are planning to open a new concept in that location.
What would you like to see at 54 West Plaza?
UPDATE: Here are the final plans from the August Meeting:
Updated to reflect that in the July meeting the owners opted to come back in August with complete plans.